Dekmantel Festival 2019 Liveblog
Welcome to our liveblog! A full-blown feed of our entire event, updated throughout the festival. A chance for you to keep track of what's happening at the moment, with photos, videos, background info and live updates from Gabriel Szatan (GS) and Chal Ravens (CR), our journalists in the field. For more practical information and timetables, check out www.dekmantelfestival.com or the Dekmantel Festival app. For any assistance, email us at [email protected]. For now, stay tuned!

Thursday 1 August - 01:32
The end of a mesmerising first night
Night #1 of 5 at Dekmantel Festival 2019 is done, and so is this liveblog for now. See you tomorrow!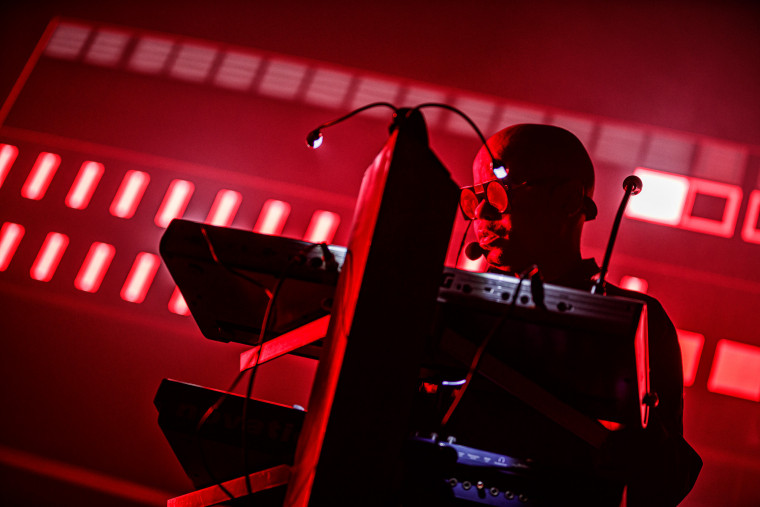 Thursday 1 August - 00:54
Cybotron's concert was a timeless ride
Electronic music owes so much to Juan Atkins' many magnificent projects. We're proud to have hosted a super-rare show from Techno City's veterans aka Cybotron.

Thursday 1 August - 00:25
Cybotron is playing 'Clear'
One of their most well known tracks, 'Clear' (1983), was just performed live at het Muziekgebouw towards the end of the Cybotron concert.
Wednesday 31 July - 23:57
A tweet from the audience
Cybotron has the audience dancing — both in and outside their seats.
Wednesday 31 July - 23:54
Cybotron's live show is meeting all the high expectations we had
GS: Do lasers have a smell? Tonight's headline show from electro originators Cybotron could be the greatest proof yet: Muziekgebouw is filled with the aroma of a laserquest arena, plausibly for the first time ever. It has the anticipatory, giddy teen thrill of that realm too: Juan Atkins, Detroit In Effect's DJ Maaco and Laurens von Oswald are opening up a portal back to a geeky past most attendees seem delighted to revisit.
The sound is pristine and the visuals, a pitch-perfect hark back to touchstones of the the 80s (Tron, Snake, Cold War outer space mysticism), are positively retina-scorching. People are dancing in the aisles to "Alleys Of Your Mind""; others are mouth agape at the spectacle unfolding. Cliched it may be, but this truly is how the future felt, sounded and looked 40-odd years ago. And as far as Wednesday of Dekmantel Festival 2019 goes, nothing is getting past this.
CR: As wonderful as Muziekgebouw is, it is a seated venue, and electro with that vintage thwack is probably the most danceable music ever made. My chair is a prison. Hopefully the people will revolt and start climbing the furniture soon.
Wednesday 31 July - 23:33
Kevin Saunderson in the audience
Kevin Saunderson came over to see one of his fellow pioneers performing live.
Wednesday 31 July - 23:03
Off we go into the second concert of tonight
Expectations are high as we go into the second opening concert of Dekmantel Festival 2019 — Juan Atkins' Cybotron live. The audience is seated, but will they stay seated?
Wednesday 31 July - 22:57
Loma Doom wonderfully bridging between the two concerts
One of Amsterdam's most dependable DJs, Loma Doom is setting the pace for a long and musically explorational weekend ahead.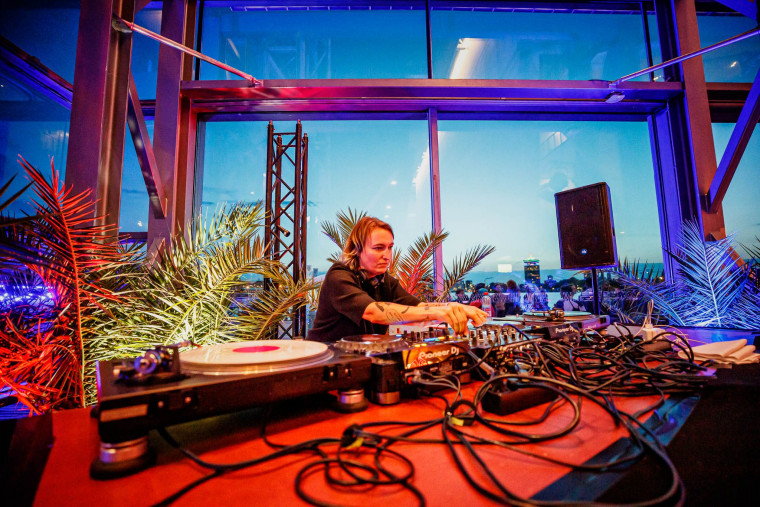 Wednesday 31 July - 22:23
Who's beside Juan Atkins tonight?
With Cybotron's performance coming up, Chal Ravens looked into the two artists joining Juan Atkins live on stage.
Who's that next to Juan Atkins? For the Cybotron live extravaganza, one of the most influential figures in techno history has recruited two like-minded musicians as auxiliary support: Germany's Laurens von Oswald, who engineered his uncle Moritz's Borderland collaboration with Atkins in 2013, and Motor City's own Tameko J Williams, also known as DJ Maaco, the remaining active member of cult electro duo Detroit In Effect.
Between them they represent three different branches on the techno tree, with Atkins at the root, Williams spanning electro's millennial epoch, and von Oswald at the cutting edge via his day job as artistic director of Berlin's Atonal festival.
The hi-tech show is intended to be "highly immersive," according to Atkins. "It's the first ever Cybotron live show and we've been working on combining the [visuals] and the music. Some things work better than others, and it's like taking educated guesses – something I think I'm good at."
Wednesday 31 July - 21:52
Coming up later tonight is Cybotron, bringing their 80s/90s project to the present and future
With our head still in the clouds from the Pharoah Sanders Quartet performance, it's time for a peek for what's awaiting us later tonight during Cybotron.
Wednesday 31 July - 21:20
The members of Pharoah Sanders' Quartet in musical conversation
CR: We have a bass and drum standoff here that's just negated the entire genre of math rock. Jazz musicians are officially from another planet.
Wednesday 31 July - 21:14
The pioneer of spiritual jazz live on stage
Jazz giant Pharoah Sanders and his Quartet fire the musical starting gun for Dekmantel Festival 2019.
Wednesday 31 July - 21:01
Almost an hour into Pharoah Sanders, the festival could not start any better
CR: If festivals are basically all about escaping the mundane and the predictable for a few previous hours or days, nothing could be a more effective portal into another reality than the elemental jazz of Pharoah Sanders. And his band really are like four elements - water, air, earth and fire, with Sanders' saxophone ablaze in the middle. In fact he's barely moving - he shuffled on stage so slowly it was a relief when his lungs turned out to be in full working order, mighty as ever - but he's at the eye of a storm, with his own personal weather system raging around him. It's a better forecast than the one on my app, at any rate.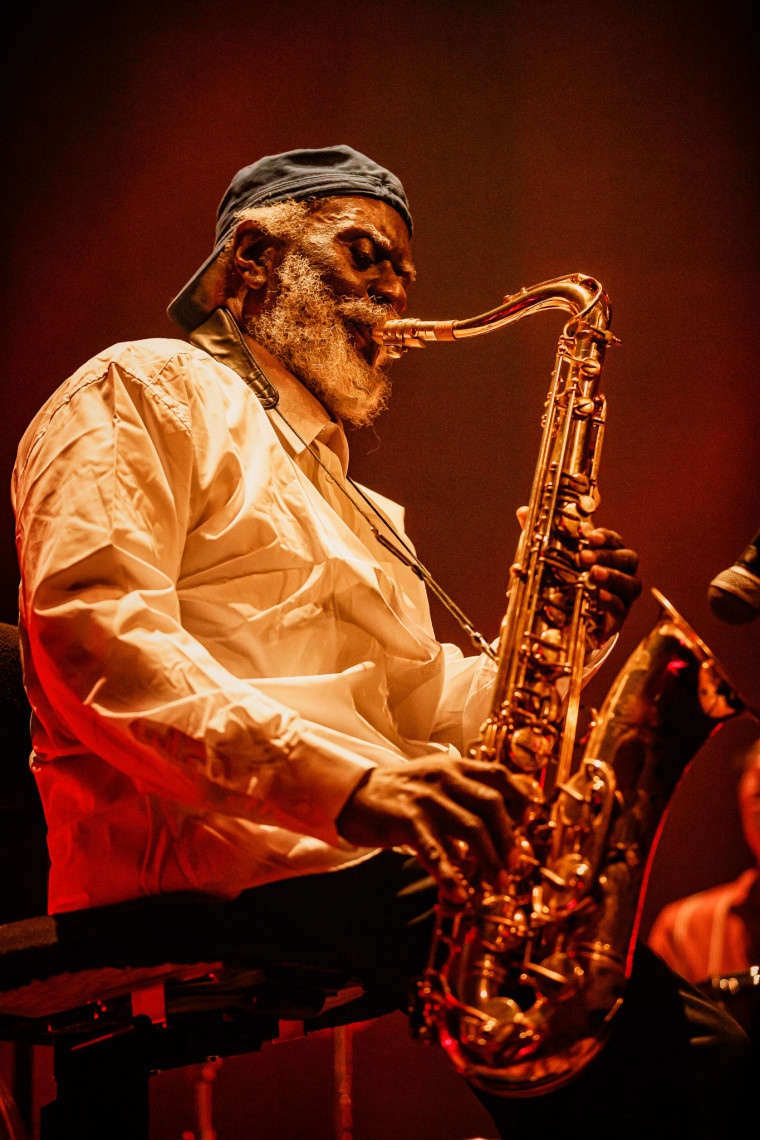 Wednesday 31 July - 20:10
In the foyer tonight: Loma Doom
In between the two concerts tonight, we have Loma Doom playing in the Muziekgebouw Foyer. A familiar face in the city's cultural scene, she's known for her longstanding Tuesday Night Prayer Meeting show on Red Light Radio. Hear the latest episode here.


Wednesday 31 July - 20:00
Pharoah Sanders Quartet starts now
8 o'clock sharp: Pharoah Sanders is starting now! The first music of Dekmantel Festival 2019, and who else could start it better?
Wednesday 31 July - 19:48
Read our earlier 'Living Legends' feature
Pharoah Sanders is about to kick off Dekmantel Festival 2019, with Cybotron on the bill for later tonight. Check out the feature we did a while ago about these two pioneers and their legacy over here.
Wednesday 31 July - 19:14
Today's backdrop is Muziekgebouw aan 't IJ
Today's program (and part of tomorrow's!) is situated at the Muziekgebouw — the stunning concert hall at the banks of the IJ river.

Pictures by Max Hart Nibbrig.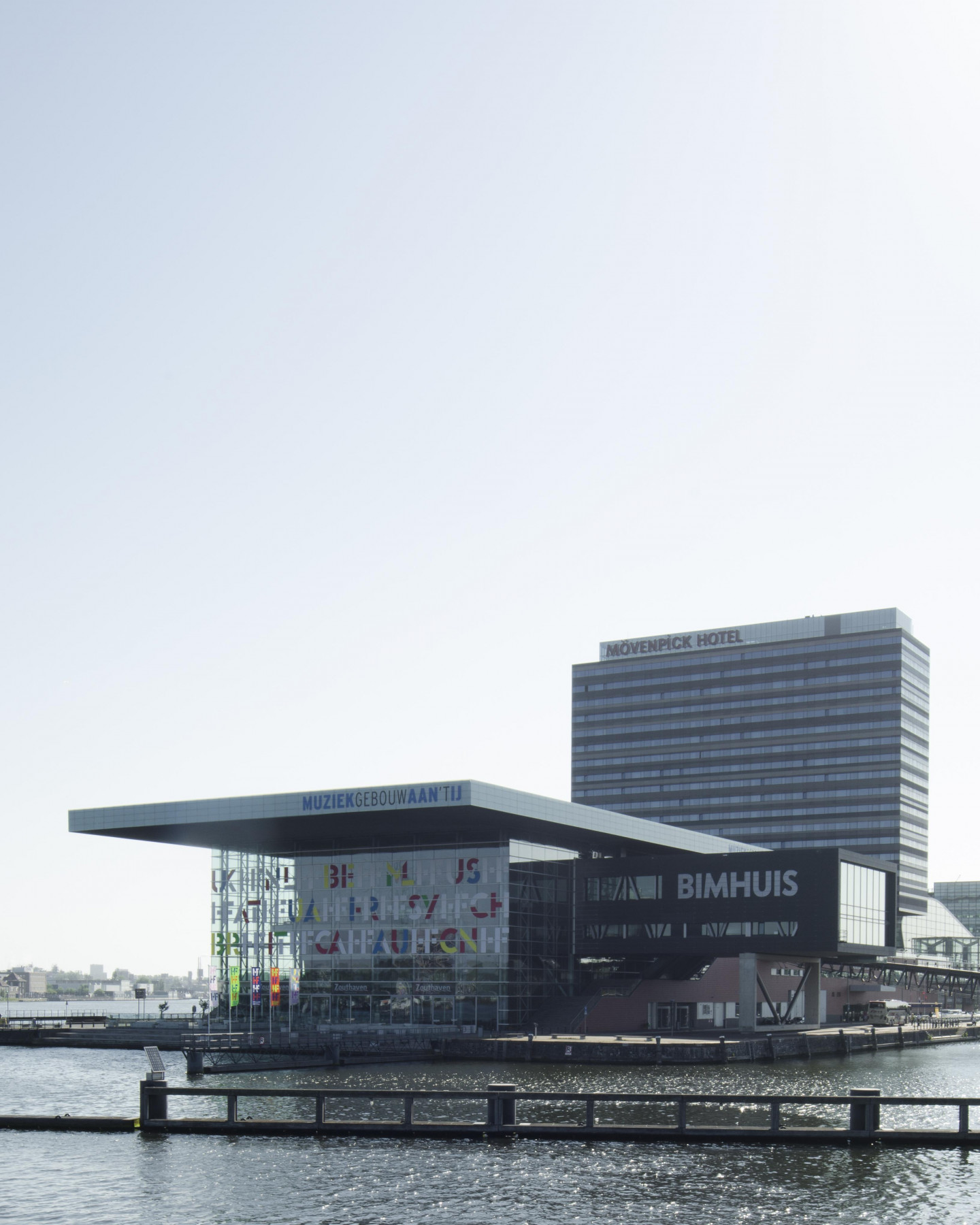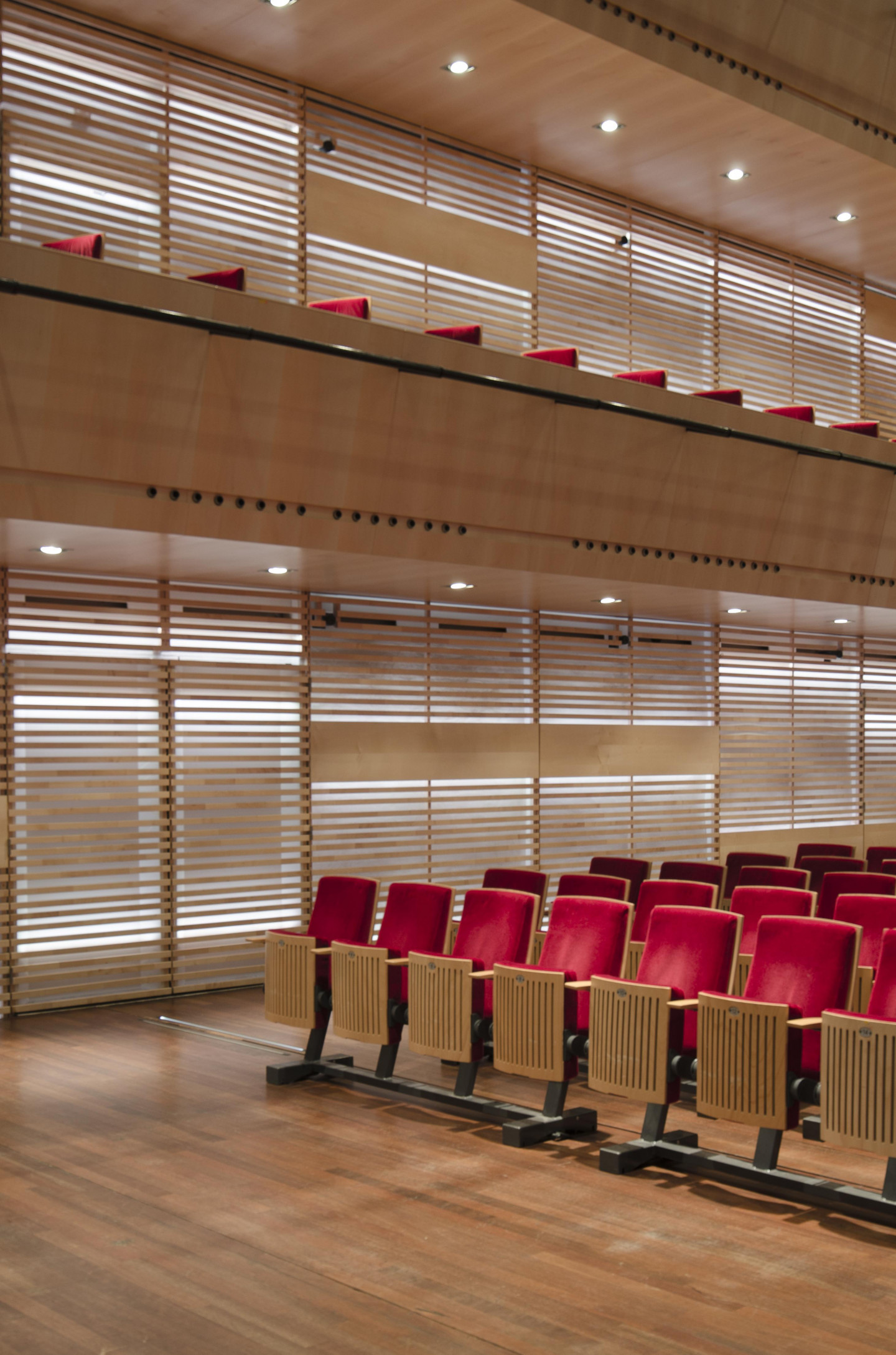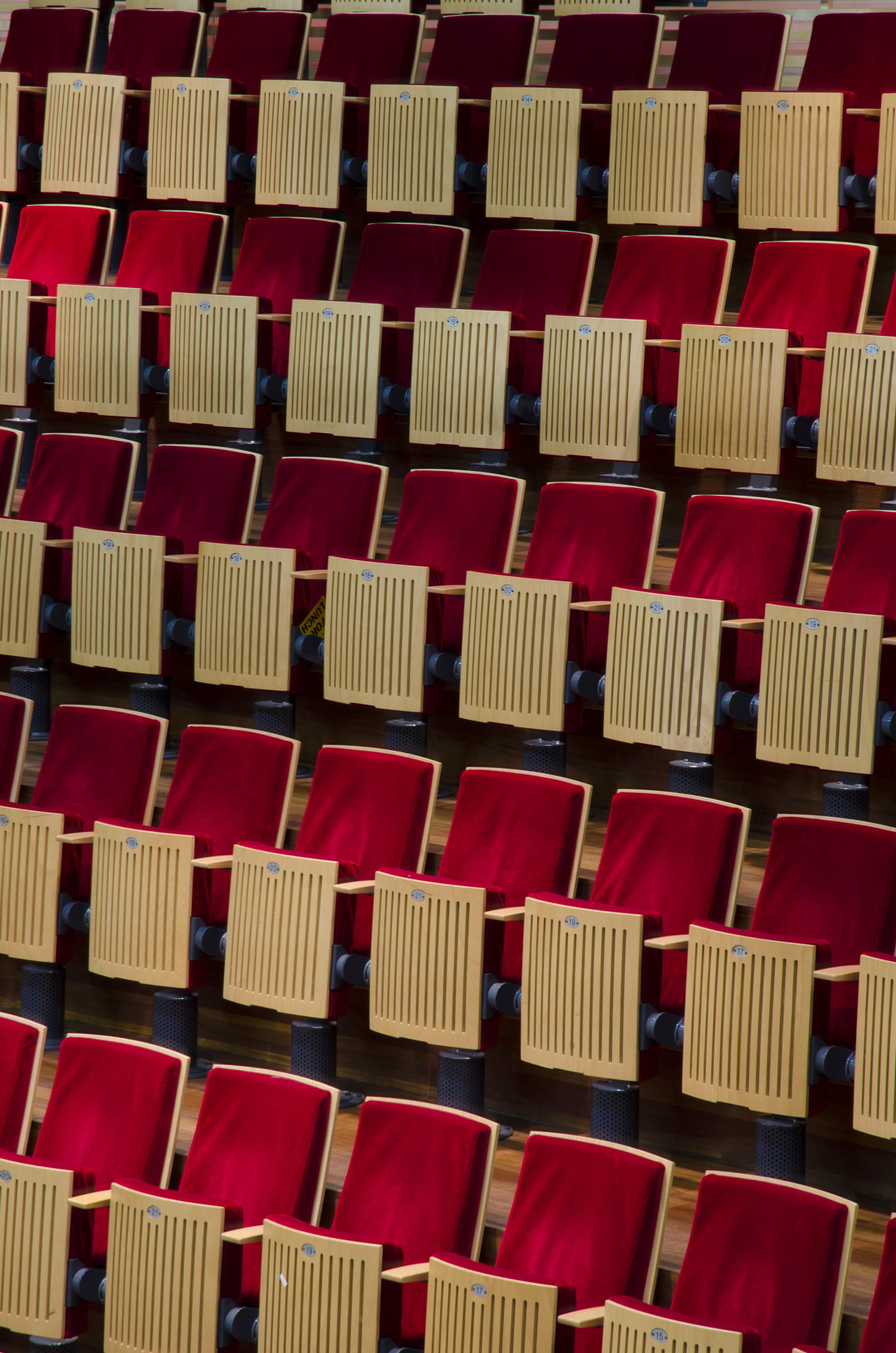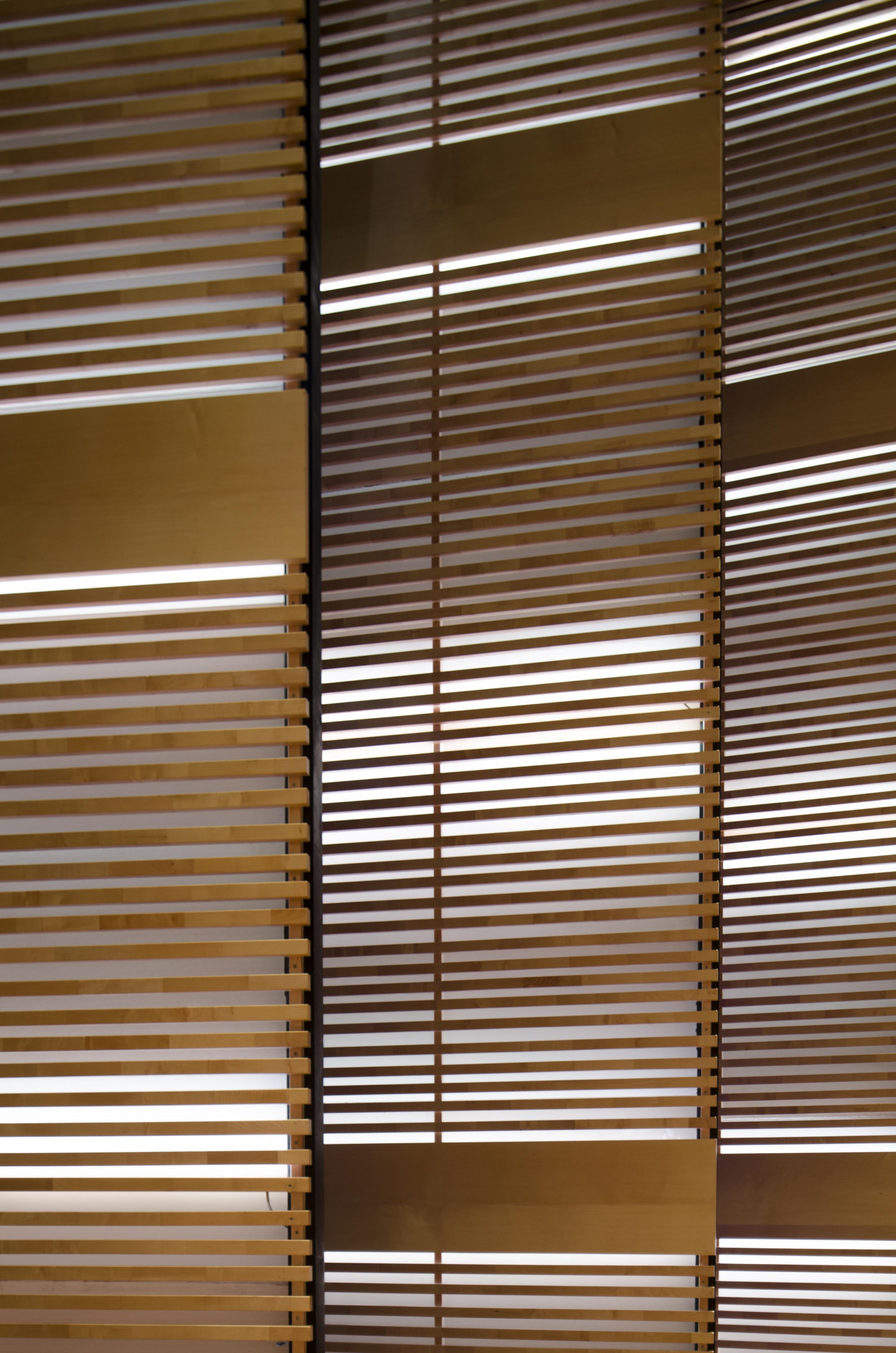 Wednesday 31 July - 18:33
Coming up today: Pharoah Sanders Quartet and Cybotron
Our pair of Opening Concerts with Cybotron and the Pharoah Sanders Quartet at Muziekgebouw aan 't IJ are due to begin shortly. A most splendid environment for them, we hope you'll agree. Here's a taste of what to expect.

- Pharoah Sanders live at Jazz Cafe London

- Cybotron live at Barbican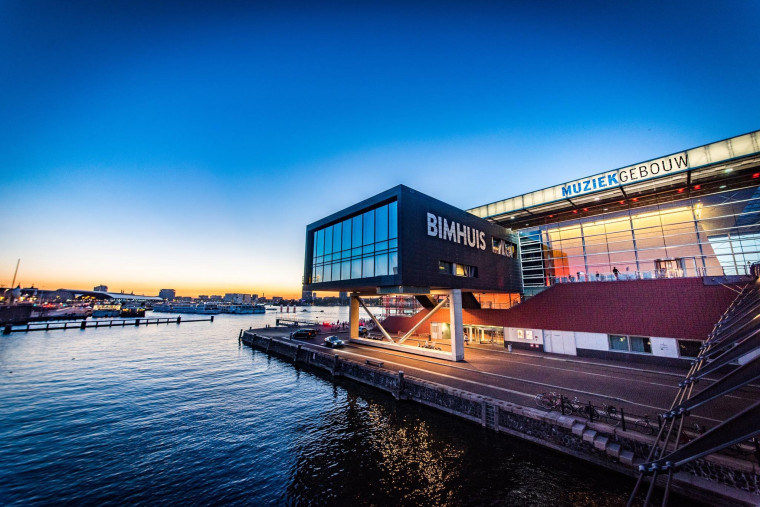 Wednesday 31 July - 18:13
We're live!
Good evening all — Dekmantel Festival 2019 is live now. From this moment onwards, we'll keep you posted on what's going on at the festival and will provide you of all context.