Dekmantel Festival 2019 Liveblog
Welcome to our liveblog! A full-blown feed of our entire event, updated throughout the festival. A chance for you to keep track of what's happening at the moment, with photos, videos, background info and live updates from Gabriel Szatan (GS) and Chal Ravens (CR), our journalists in the field. For more practical information and timetables, check out www.dekmantelfestival.com or the Dekmantel Festival app. For any assistance, email us at [email protected]. For now, stay tuned!

Saturday 3 August - 00:35
The first day at the forest
We've just wrapped up day three of the festival, our first day at the forest. See you at Shelter, TEMP or back at the Amsterdamse Bos tomorrow!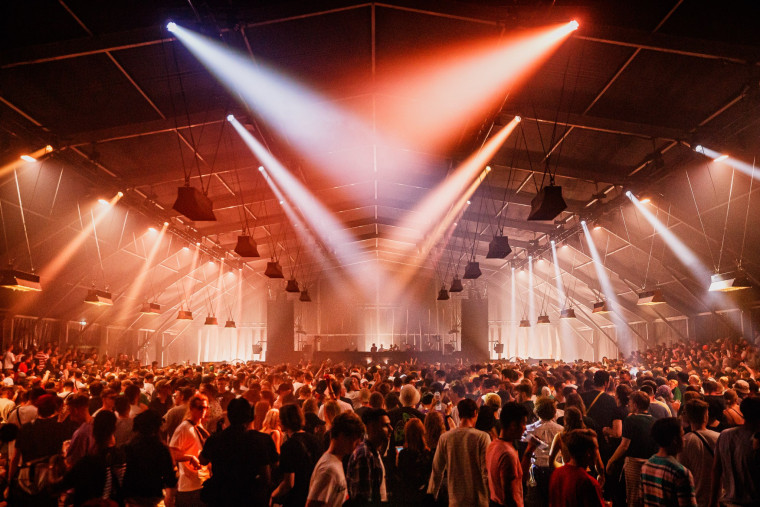 Saturday 3 August - 00:04
He's done it again
Jeff Mills has finished up at the Main Stage and we have been blasted into tiny space particles once again. What a hero.
Friday 2 August - 23:10
One of the last sets at our Boiler Room stage today
Dark demon Parrish Smith went all in at Boiler Room with his signature sound of twisted percussion and heavy melodies 🔨
Friday 2 August - 22:55
Dekmantel Soundsystem is in session!
Our founders and in-house jukebox are stepping up in the Greenhouse now.
Friday 2 August - 22:53
Ben UFO and Blawan hail down kick drums in UFO
CR: The spaceship has lift-off: two musical brethren are serving up whiplash techno and cracked breaks, ping-ponging between their crates in a way that makes for a pretty entertaining mid-rave game of whose-track-was-that? For the not-so-nerdy it's probably just as entertaining: BUFO throws in a track from Hessle associate Pangaea, Bruce moseys onto the stage to hug his pals, and the roof slowly starts to come off.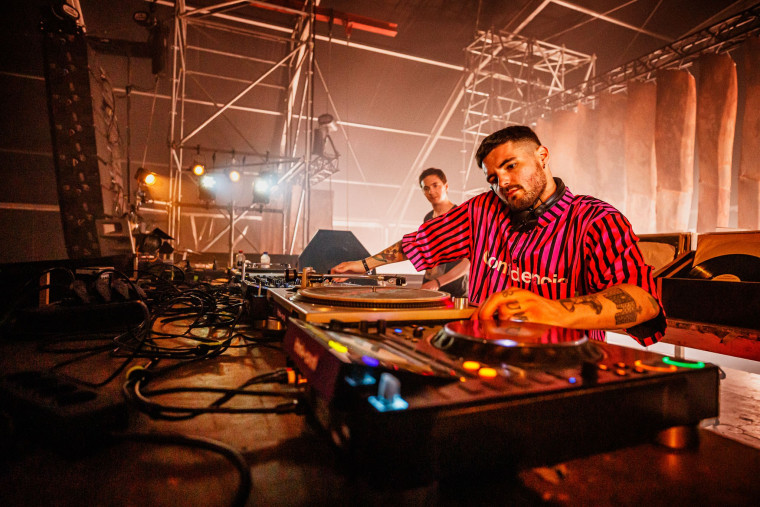 Friday 2 August - 22:52
Vatican Shadow rumbling down the UFO II earlier this evening
A lesson in working an audience.
Friday 2 August - 22:40
The enchanting Amsterdamse Bos is the backdrop of our Day program
After all these years, this place never fails to stun us.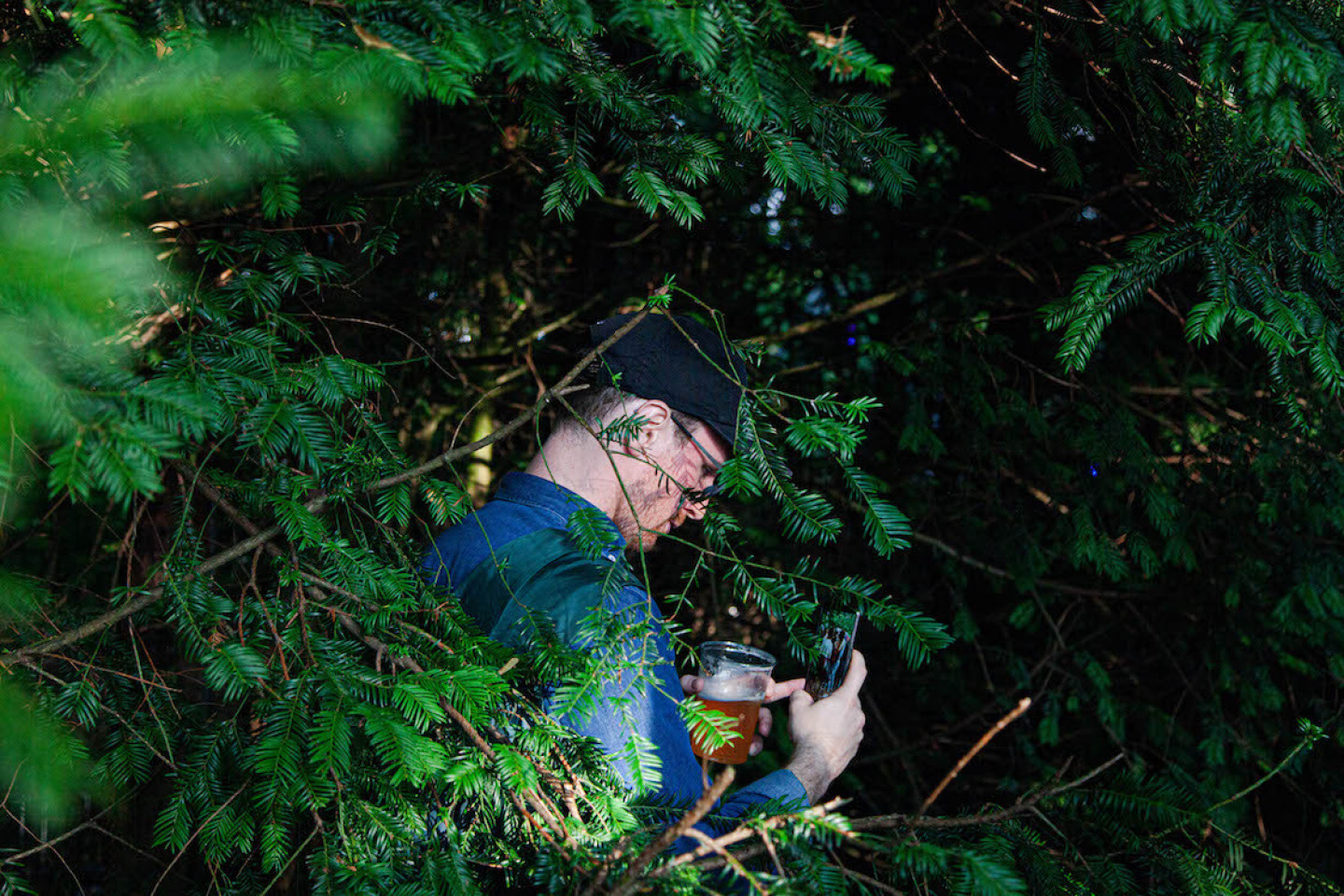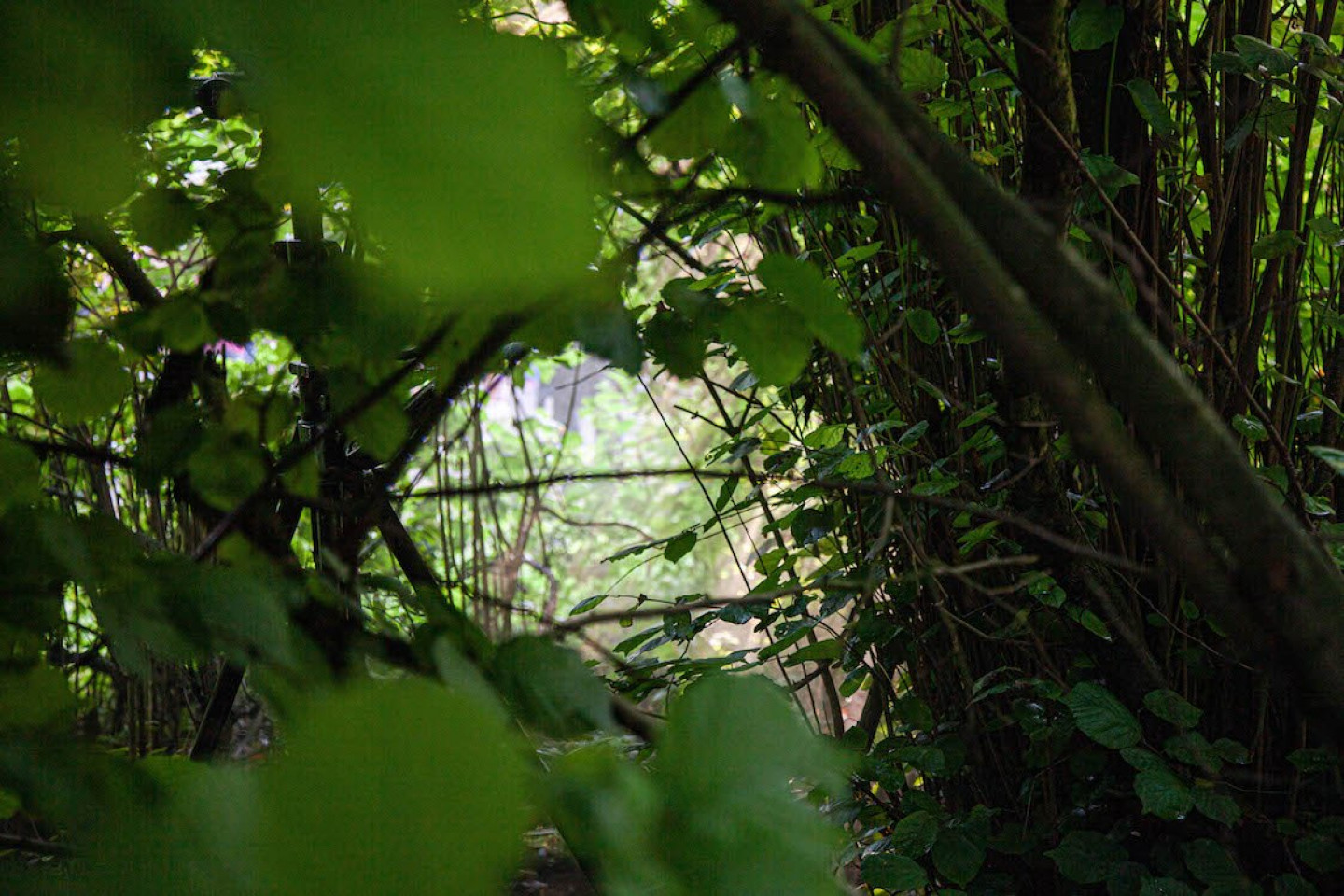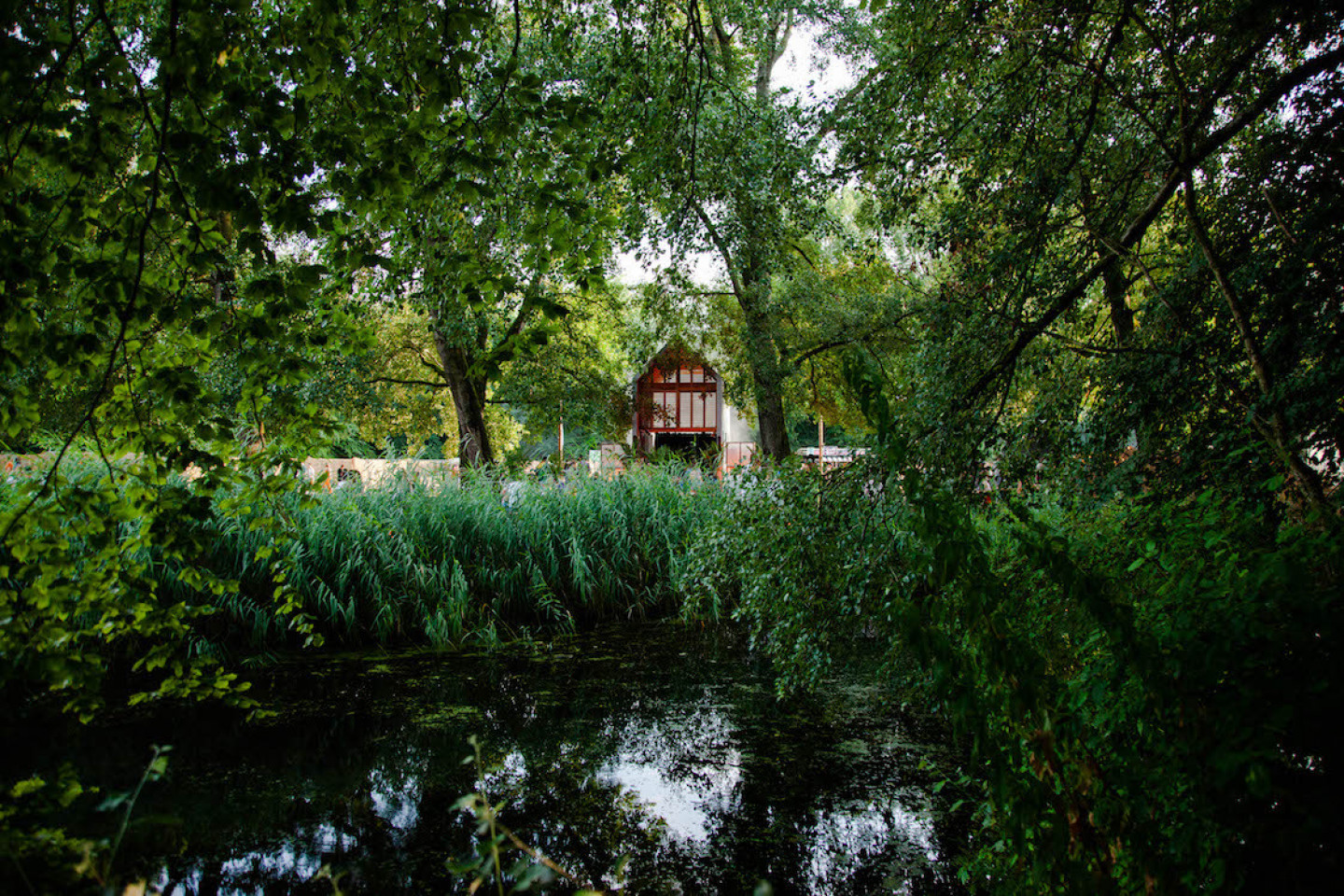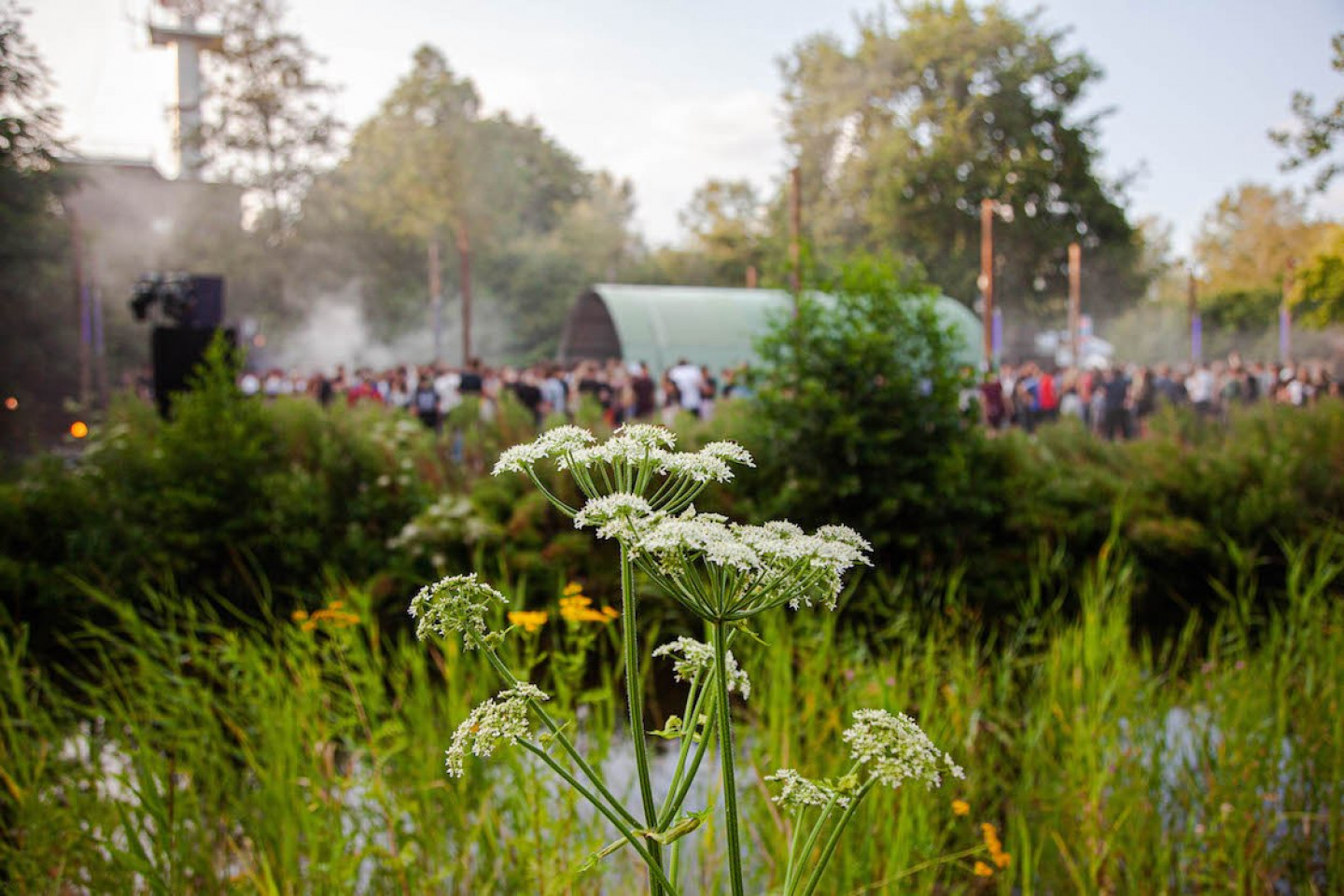 Friday 2 August - 22:27
While our Day schedule is still at full force, we're looking forward to the coming nights
Tonight we have Skee Mask & Zenker Brothers in charge of Shelter for the whole night, and Identified Patient, Surgeon and Randomer over at TEMP. There are still some tickets available over here.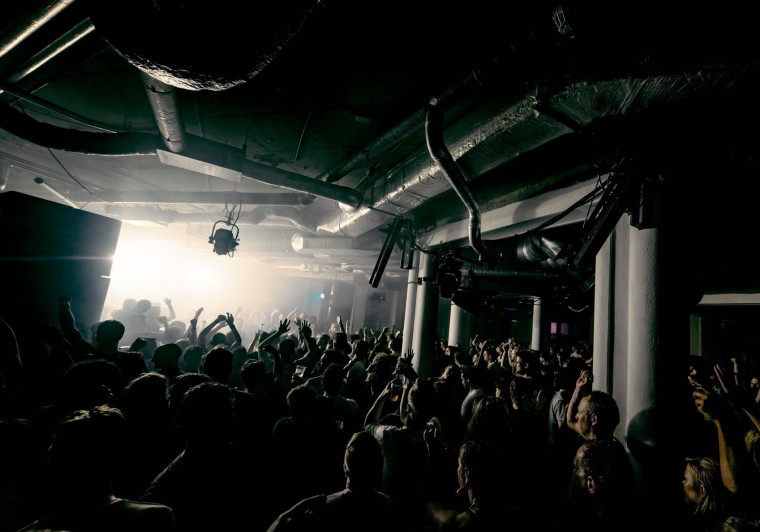 Friday 2 August - 22:11
Return of the king! Right before sunset, Donato Dozzy takes charge of the selectors
We missed him last year, but how good it feels to have Donato Dozzy back at Dekmantel Festival today. Selectors is his until night falls.
Friday 2 August - 22:04
When you hear a Front 242 track, you know there is no way back
Roza Terrenzi throws down the gauntlet. Now. At Red Light Radio stage.
Friday 2 August - 21:24
Dial R for Regis, A for Ancient Methods and D for Dekmantel
Ugandan Methods in the UFO is truly a rad experience to behold.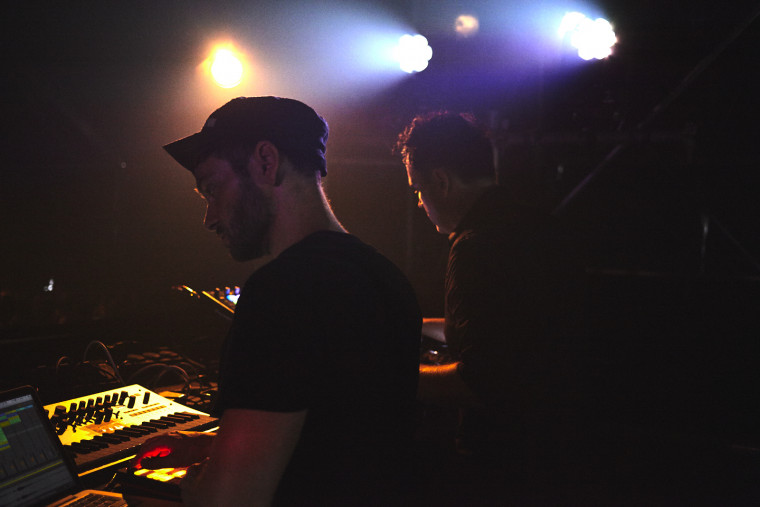 Friday 2 August - 21:19
A highly anticipated appearance, Donato Dozzy just started at the Selectors stage
Light as a feather while the single kick does the heavy lifting. Donato Dozzy in his signature style just dropped this and will bring the Selector stage home.
Friday 2 August - 21:15
We said it before, this boy rocked the boat today
Identified Patient in the UFO II, once again wrecking the dance. A star was born last year and he shows no signs of diminishing yet. 😷
Friday 2 August - 21:11
Starting soon: here's some insight into Adam X's legacy
With Adam X about to throw it down at the UFO II stage in less than an hour, here's the feature we did with him a while back. Being one of the founders of Stormgroove and his Sonic Groove label, he's a key figure of New York's techno and industrial scene.

Listen to his recent podcast below, and read the whole feature here.
Friday 2 August - 21:03
Nu Guinea found their way into the hearts (and ears) of many
Pristine house, funk and tropical vibes from Italian ensemble Nu Guinea under the sun-dappled roof of the Greenhouse.
Friday 2 August - 20:47
We've just overheard this Alien Rain track at the Main Stage
And the wrecker responsible for this goes by the name of Dr. Rubinstein.
Friday 2 August - 20:45
Patient Add Some Zeroes
GS: Now in its second year, UFO II is intended for artists with a more selective appeal than the enormodome across the path. No-one seems to have told wave/electro deviant Identified Patient, who has brought a devoted flock of wrong'uns - this is fullest I have seen UFO II since Detroit In Effect last year, with people spilling out into the open air to catch the towering DJ-producer in action. The main UFO surely beckons next year. For now, he is doing a bloody great Job.
Friday 2 August - 20:40
A proper techno demolition derby
Berlin's Freddy K tearing through the main UFO earlier this evening.
Friday 2 August - 20:20
The Boiler Room stage is a people's favourite, and rightfully so
Broadcasting for three days straight and always the place where things get hot quickly, the Boiler Room stage is where you'll see the artists of today and tomorrow on top of their game.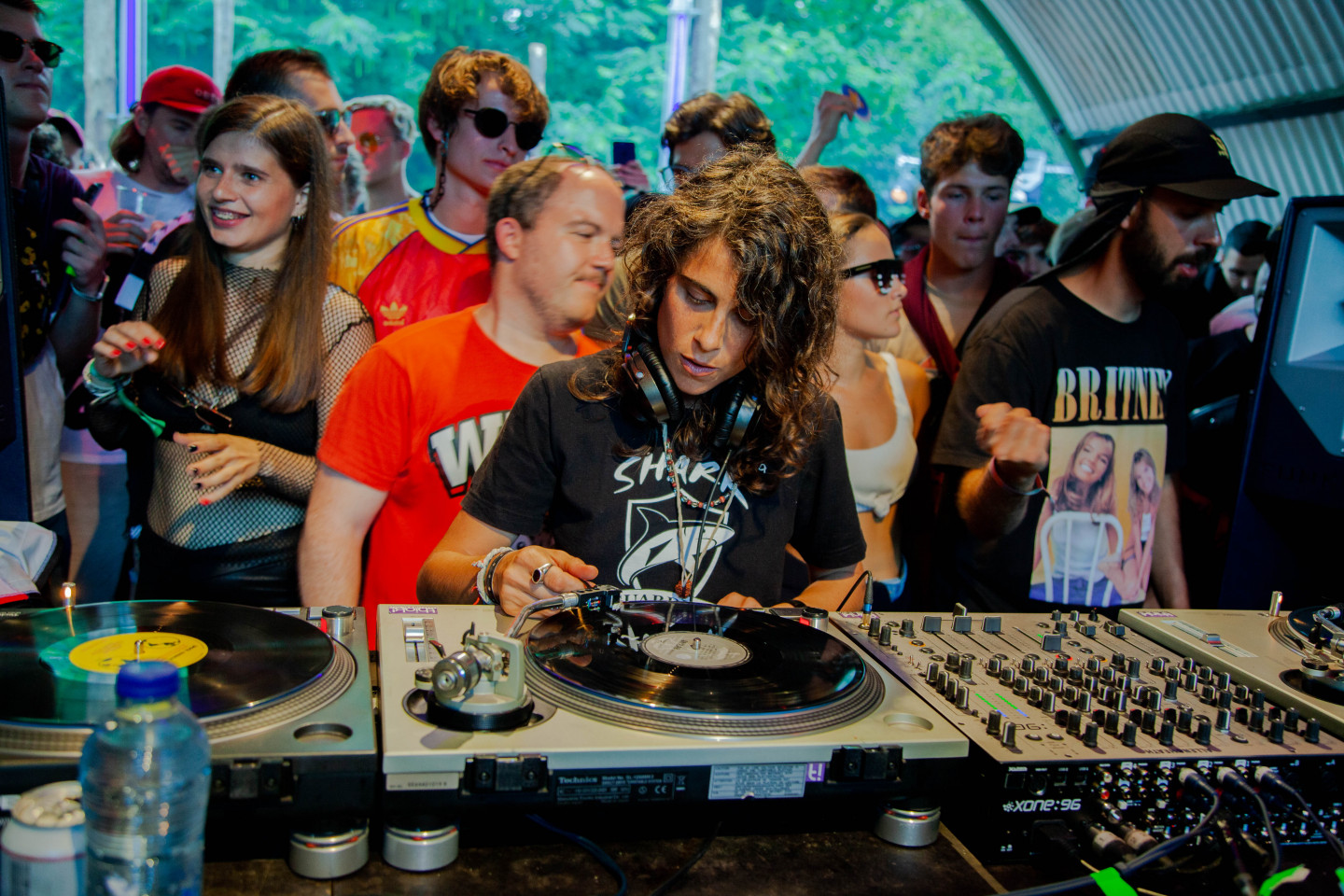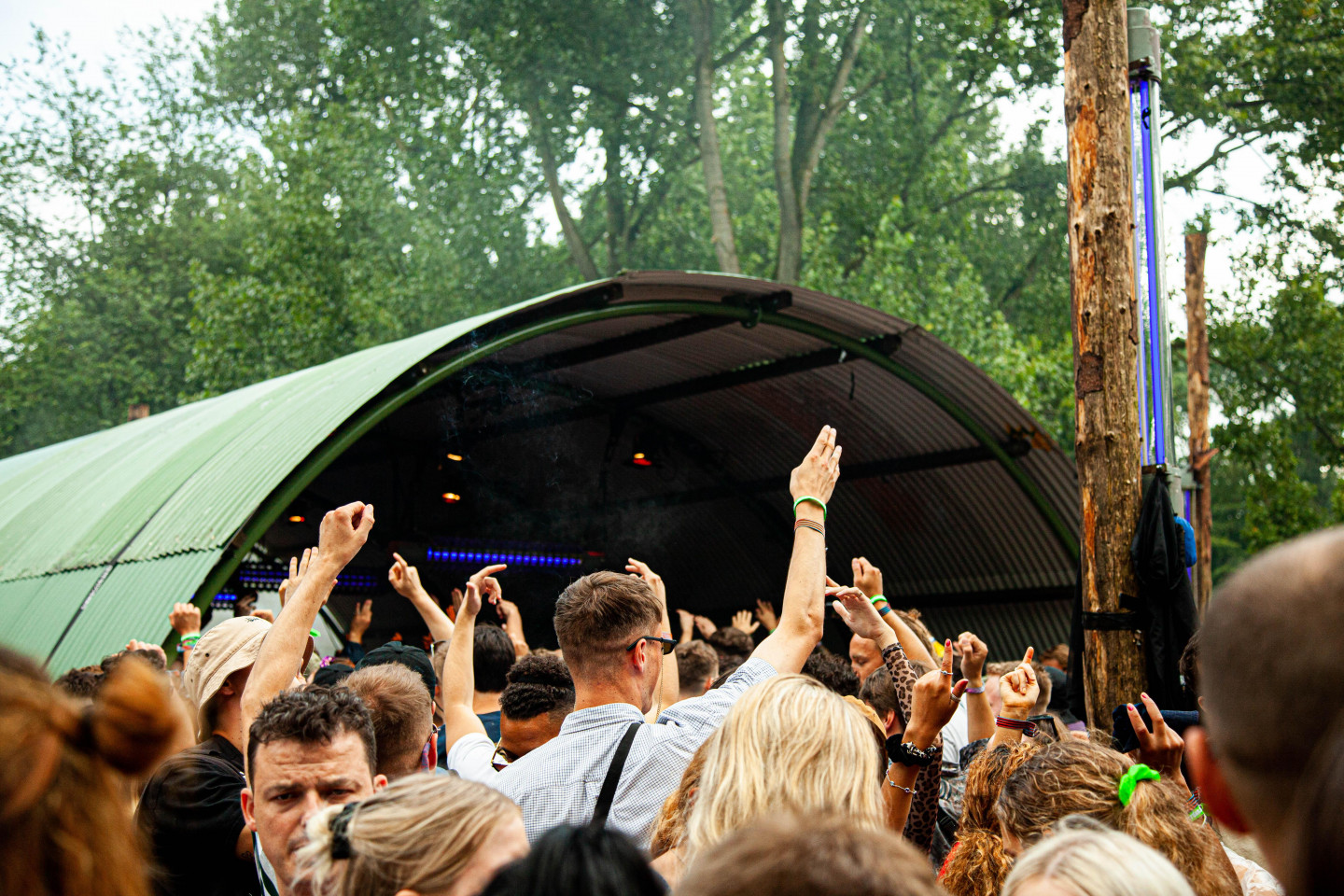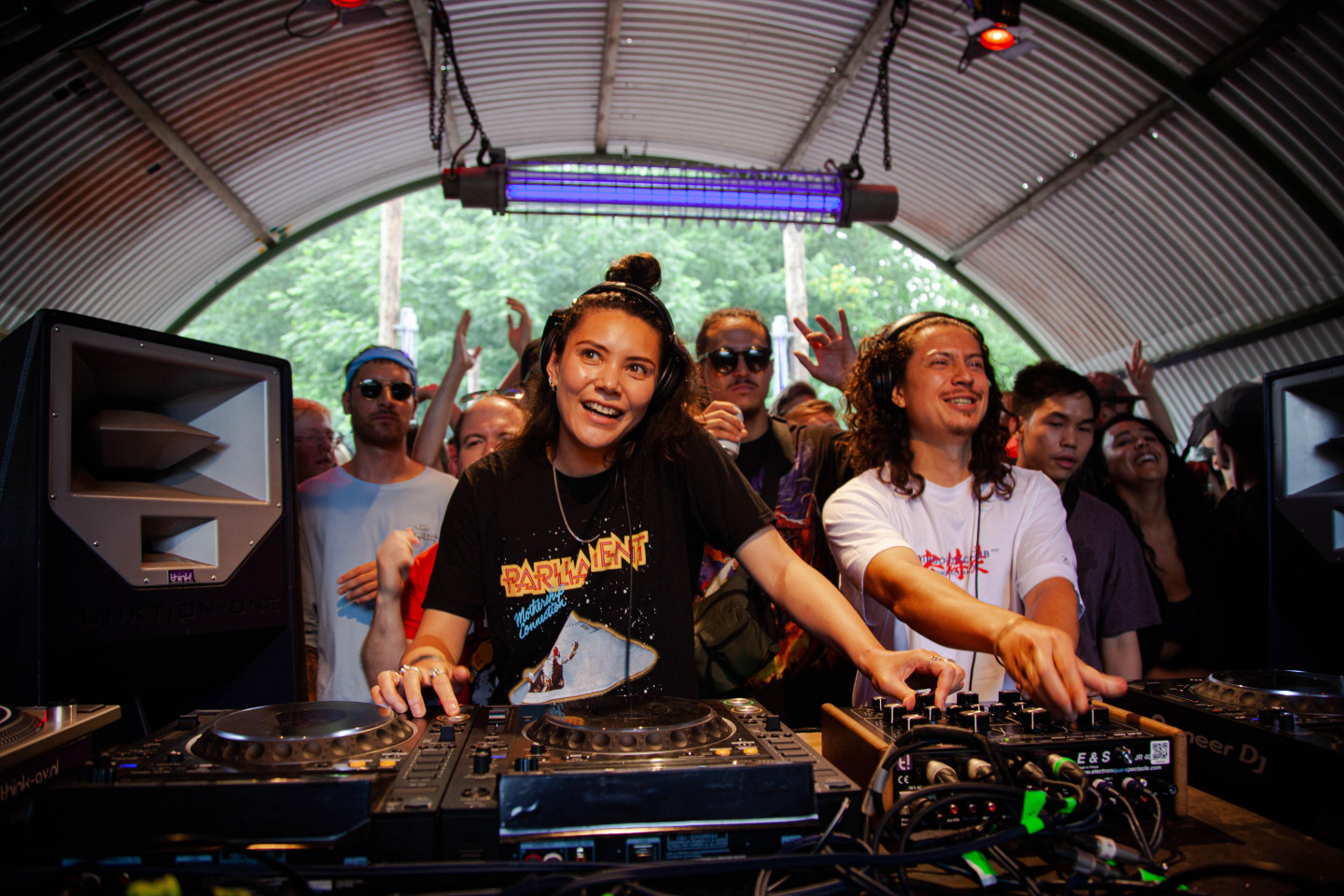 Friday 2 August - 20:00
The UFO II is Territroy territory
We made the compact, intense UFO II stage with acts like Territroy in mind. Our new signings are mulching the ground with their fractured machine funk.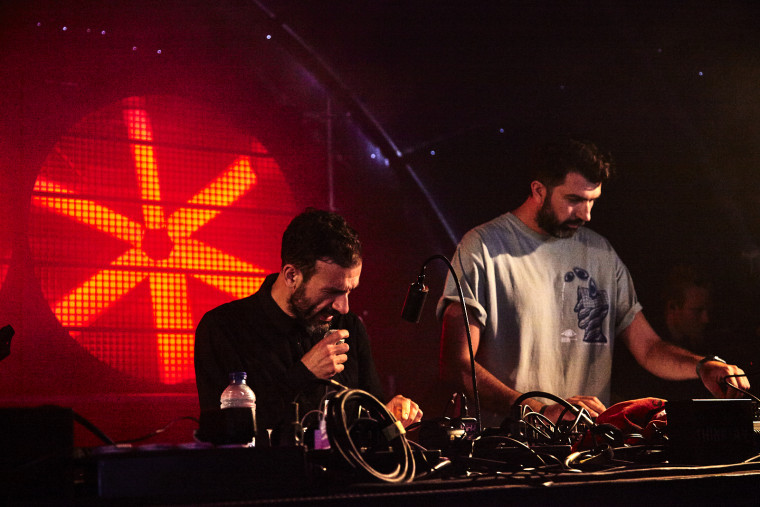 Friday 2 August - 19:45
Label member Bufiman steps up at the Grolsch Selectors Stage
Bufi, Bufi, Bufi: no-one out there like him. The Grolsch Selectors is the place to be for the 'man with the plan.

Friday 2 August - 19:20
Terrence Dixon's master class at the UFO II
Terrence Dixon is a rare sight in Europe – we are delighted that the Detroit veteran has touched down in the UFO II for a special live set.

Friday 2 August - 19:13
Up, up and away
GS: More on upsammy from the ground: what strikes first is that this is a truly uncommon sound to hear at scale. Dekmantel's Main Stage over the years has played host to ye old greats of Detroit techno and the new stars of disco-Afro-Italo-house. But you rarely hear the kind of rhythmically spare, tonally pretty, almost sentimentalist IDM and jungle that she has made her own. She is rinsing it, but doing so in a way that stands opposed to any rote playbook of bass-on-bass-off. And the last three tracks? All forthcoming from upsammy, and all due to find their way out...soon....someplace. Keep your eyes to the skies.
Friday 2 August - 19:10
Paquita Gordon brings the sun out at Boiler Room
CR: Paquita Gordon is playing Moby - 'Go' and the sun is fully shining, finally - can this really be a coincidence? Both sides of the Boiler Room stage are packed out and the fans are fluttering at full throttle. The Milanese selector has rattled through a ton of trancey material for most of the set but she's finishing with a true emotional banger. This emoticon is the one :')

Friday 2 August - 18:37
Just earlier at the Boiler Room...
Local favourites Kamma & Masalo heating things up.
Friday 2 August - 18:32
Just played by Jon Hopkins
John Hopkins. We just could not nót book him again. We brought him again to our main stage. Hit play and understand why.
Friday 2 August - 18:09
Upsammy winning at our Main Stage
Feels good to see upsammy up on the Main Stage, where she belongs.
Friday 2 August - 18:05
Roza Terenzi. Red Light Radio. Let's Ride
Gabriel Szatan on Roza Terenzi, set to play the Red Light Radio stage later today.
Every time needs its hero, and every hero needs their theme. In our current electronic moment, Roza Terenzi is the best possible representation of what we are experiencing: a mesh of zigzagging electro, broken 'n breaksin rhythms, half-a-tab-deep trippiness, ghosts of rave past and the kind of tunes that make you pull up in your tracks.
Not for nothing did Melbourne-born Katie Campbell's first EPs Roza Terenzi, released just two years ago, have songs called "Higher Place", "Yeh Yeh Yeh" and "The Right Zone". Her productions and her DJ sets bring to mind all these phrases. Her EP for us at Dekmantel this year slowed the tempo down but kept the quintessential Terenzi sharpness intact. Today, we get an additional depth: Roza will be putting the all-new Red Light soundsystem through its paces as Friday night headliner, surely pulling out some records to make the subs pop, as well as her usual snap and crackle. If it's as good a sound as Orpheu, Hugo and co have been letting on, it should be a perfection coronation location for the young Aussie.
Friday 2 August - 18:00
Mulatu Astatke's magical performance a bit earlier
Everybody give a big hand to Ethio-jazz pioneer Mulatu Astatke – the Greenhouse is all his.
Friday 2 August - 17:48
Come say hi at the merchandise stand!
Whether it's our own logo collection, our Patta collab or that 12" which recently dropped on Dekmantel Records, you know where you find our stuff.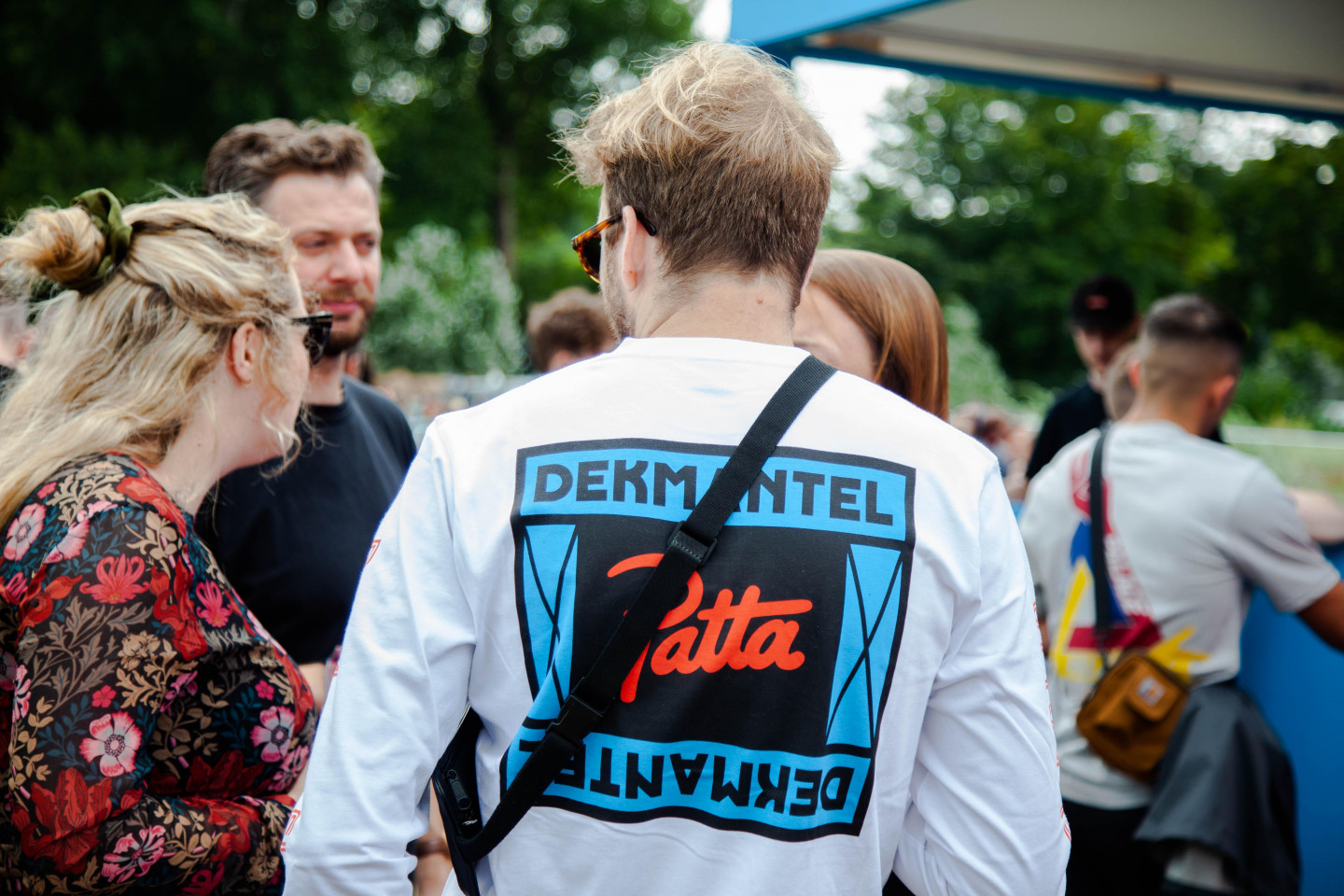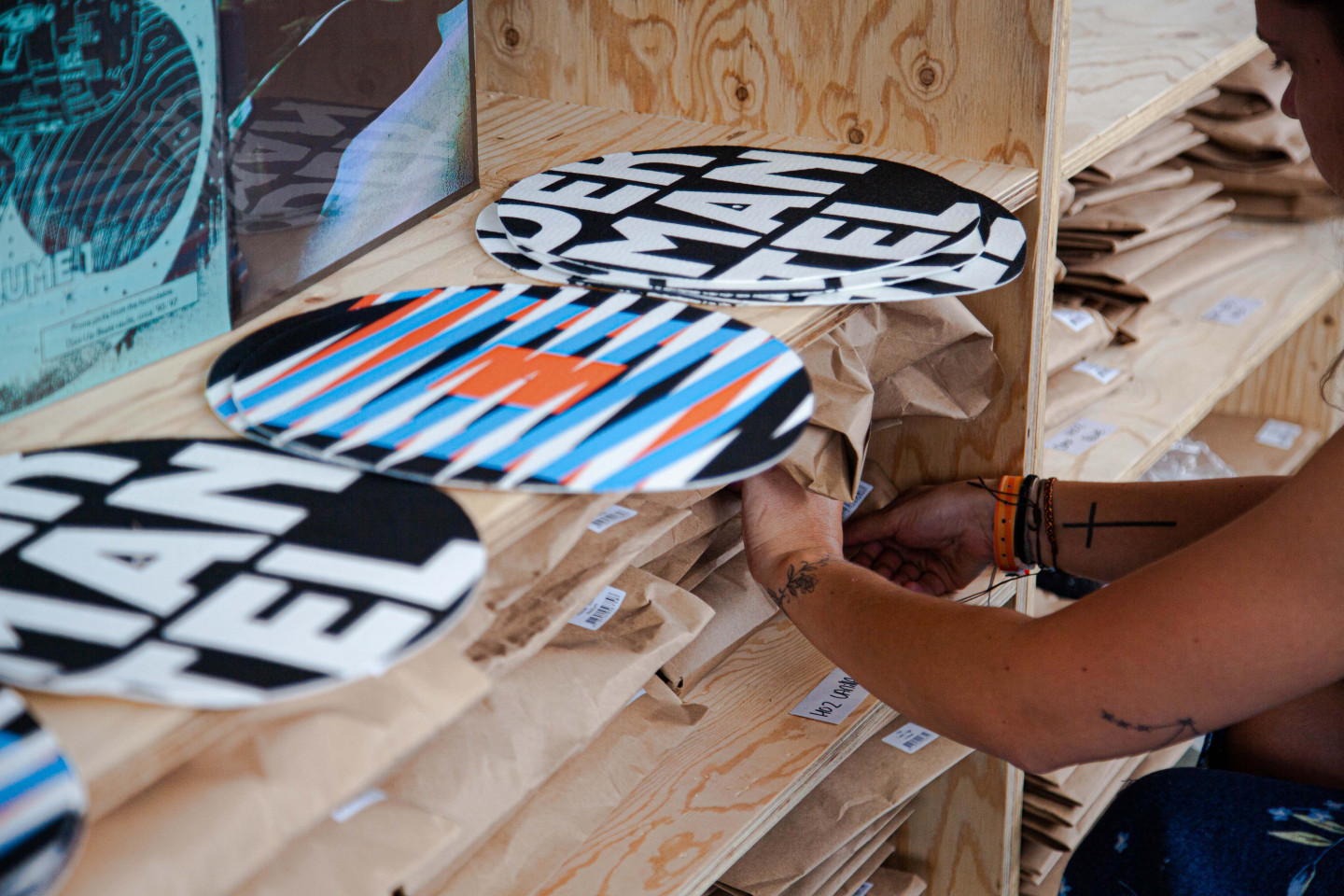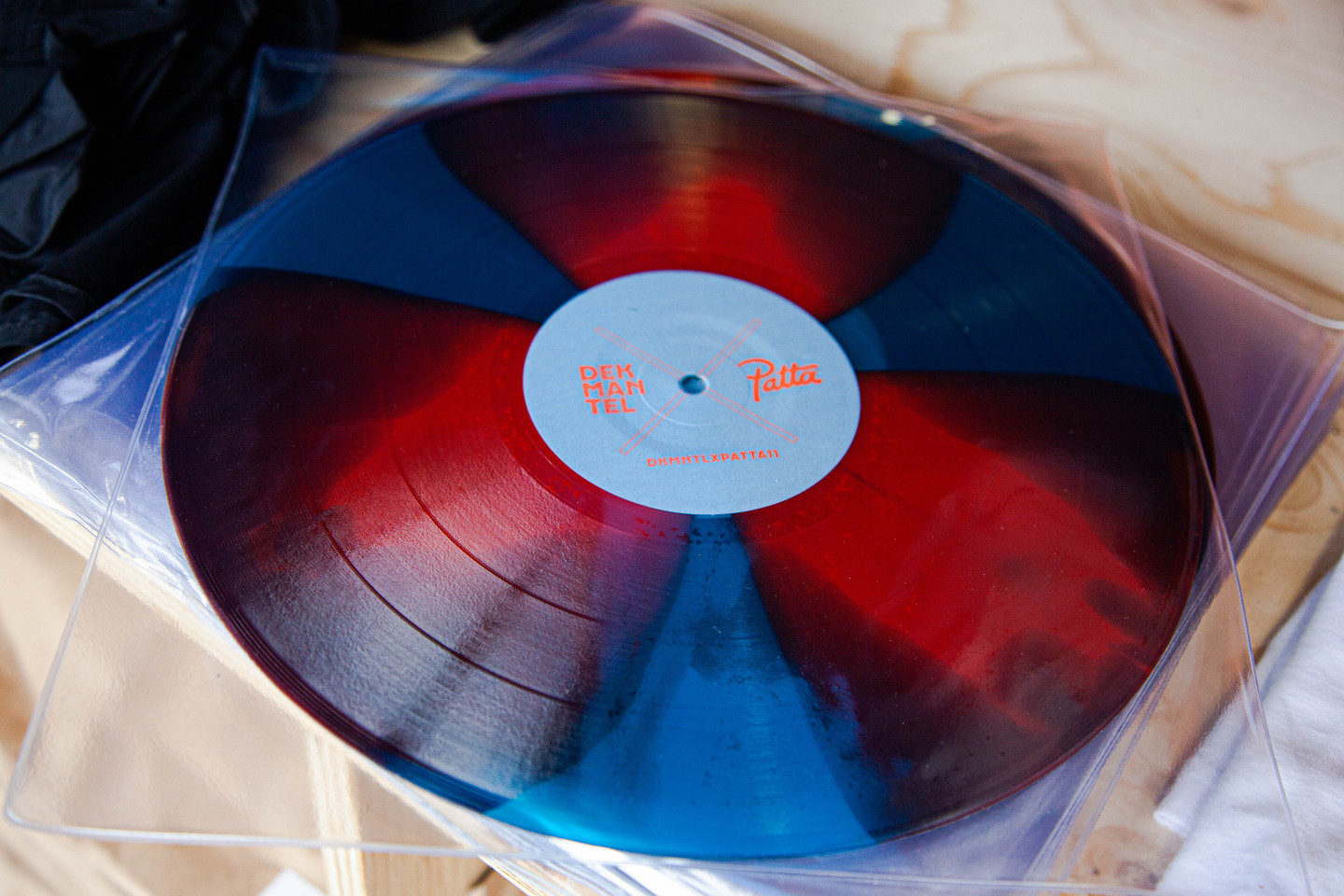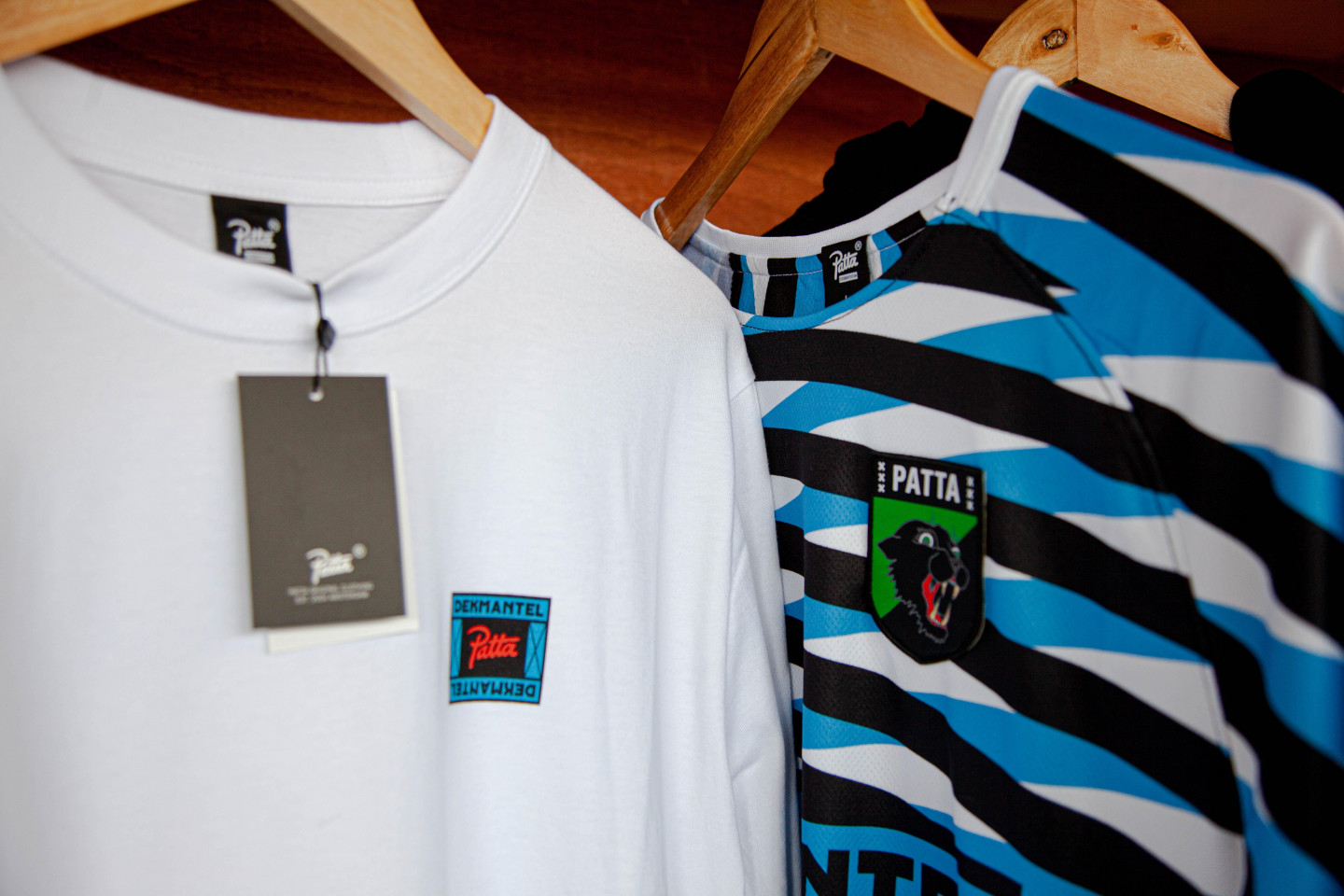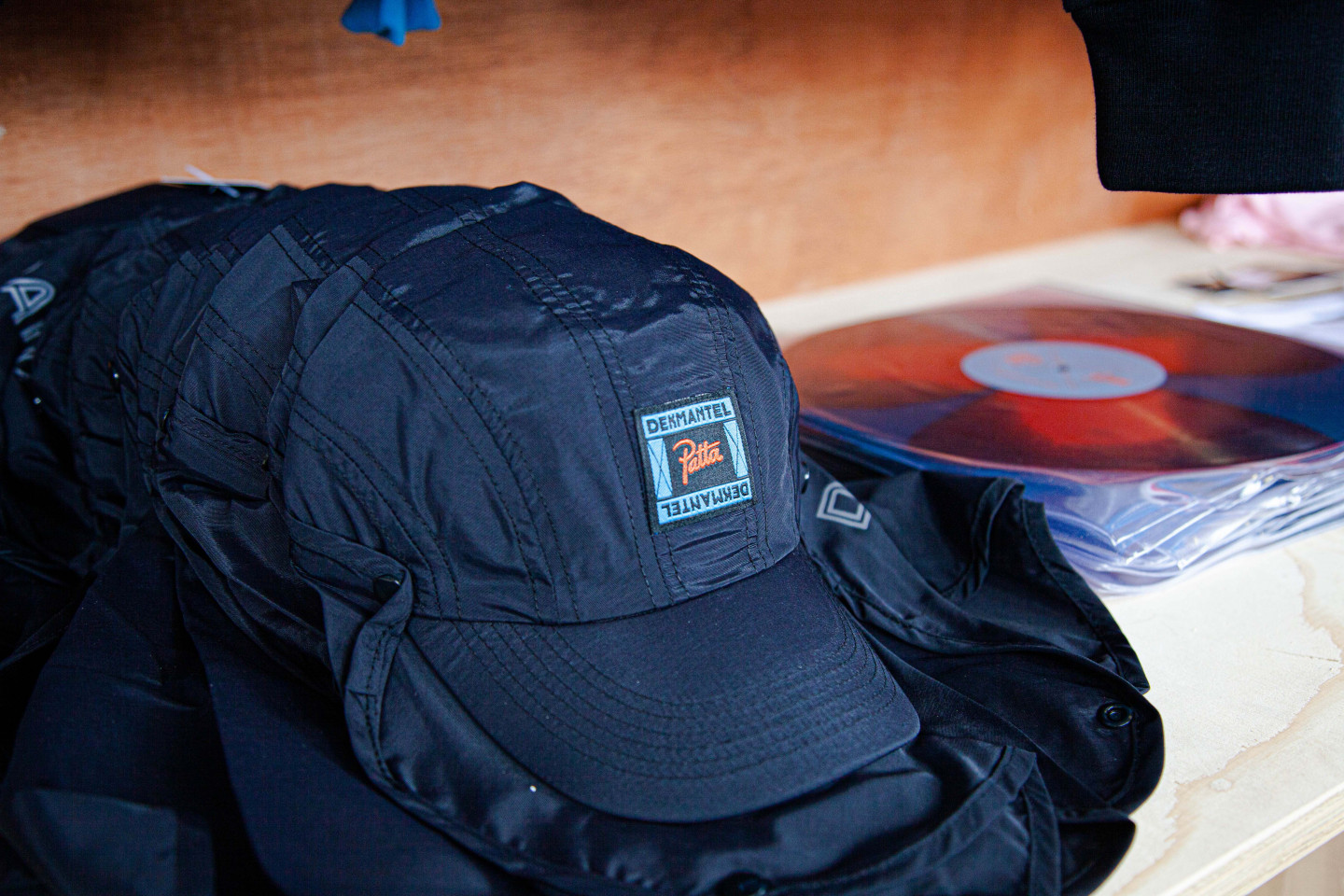 Friday 2 August - 17:45
VTSS - Sober Raving now playing
GS: VTSS & SPFDJ became extremely fast friends last year during the 20th and final physical edition of RBMA. VTSS, the Polish-born Brutaż resident, moved to Berlin the Academy when it was complete, primarily in order to be closer to SPFDJ and the world she inhabits – Herrensauna inclusive. The pair have since become leading lights of hard techno's rapid resurgence, whether b2b or playing solo, but ensuring to take a piece of the other's record collection with them.
Friday 2 August - 17:30
On-site catching up with Deena Abdelwahed
Her Khonnar performance as Shelter last night was one of our highlights, today we were able to ask her some questions at the Amsterdamse Bos.
GABRIELA HELFET: Who have you seen today?
DEENA ABDELWAHED: Bruce, Zohar and Donna Leake who opened the festival. I've never seen Donna before, she played a really chill and interesting selection of funk and jazz. It was such a nice way to start the first day. It's still very early on day 1 afternoon, so I haven't seen much yet.
GABRIELA HELFET: Were you dipping between sets?
DEENA ABDELWAHED: I don't like seeing one track from one person then one track from another, just to 'see' them. It doesn't make sense staying for five or ten minutes and moving along – I like staying for the whole set. I also like not knowing who's playing, and the feeling of discovering something new. I don't always get that when I'm playing live, but I have the day off today after my show at Shelter last night. It's exciting not knowing about who you're listening to, and finding DJs who are new to you that way, especially at a festival like Dekmantel where you know you'll hear good music wherever stage you're at.
More of this interview coming soon.
Friday 2 August - 17:24
Kamma and Masalo right before their Boiler Room set
Their set is streaming right now.
Friday 2 August - 17:22
Facemelters galore with SPFDJ
CR: SPFDJ has lured what seems like half of the entire festival into UFO I for the first properly belting set of the weekend, a slash-and-burn expedition through the Herrensauna resident's deep crates of high-octane techno. There's always a moment in the weekend when the party truly gets underway - first pints down, earplugs inserted, crew gathered and ready to go: this is it. #tapsaff
Friday 2 August - 17:20
Upsammy is diving into Drum n Bass territory
We've just overheard this one rolling over the field of our Main Stage.
Friday 2 August - 16:51
Where It's At: One Vibraphone and Six Microphones
GS: Mulatu Astatke generates howls of approval as he glides over the vibraphone that made Ethio-jazz his own, backed by a band ripping the brass until their faces turn red. His signature instrument lacks any electric modifications, so the best way to capture its dreamy tone for a hungry festival audience is to shove as many mics in the general direction as possible. A classic coming to life in the Greenhouse right about now.
Friday 2 August - 16:40
Stream the usual madness from our Boiler Room stage today
On the roster for today are Nu Guinea, Kamma & Masalo, Paquita Gordon, Varg, SPFDJ, Parrish Smith and Dr. Rubinstein.

Stream it here.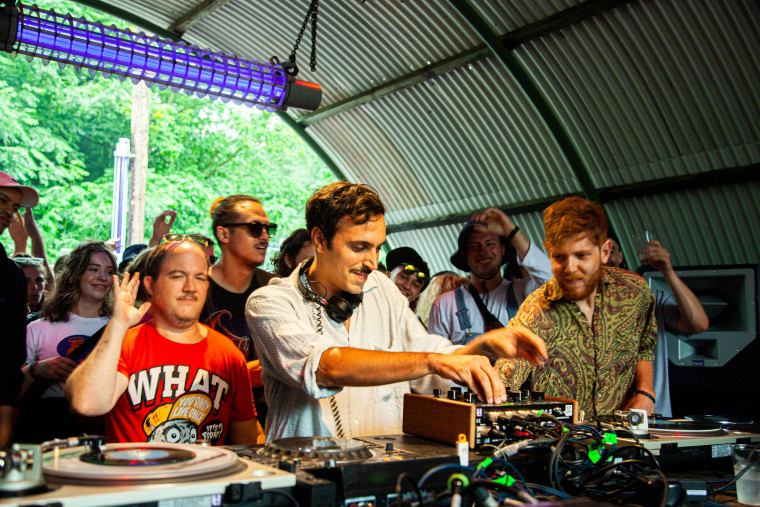 Friday 2 August - 16:17
Oddball selections by Nosedrip
Nosedrip, who has the sole goal of unearthing hidden gems, plays this mysteriously grooving belter on our Selector stage.
Friday 2 August - 16:13
More on Mosse — UFO II is perhaps the shelter to be at the moment
GS: The sides of the UFO II resemble a wet challenge you might find at theme parks, with punters sprinting under and through a waterfall to get in. Delighted faces reveal they are making the right move: Mosse is thumping it out as this relived and rinsed crowd swells. We are within touching distance of the energy level you could call "going off"
Friday 2 August - 16:07
The impeccable Kassem Mosse has the UFO II radiating
Coming over with a live set, the production virtuoso has enough material to work with. Some talent on this guy...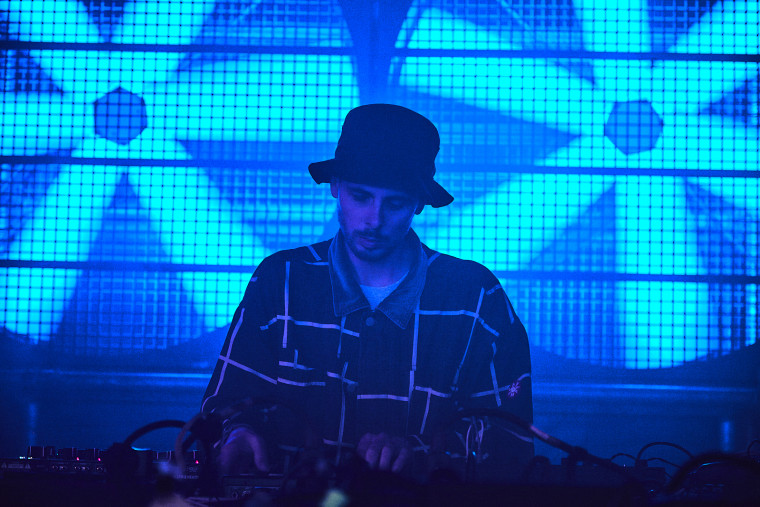 Friday 2 August - 16:01
Starting now: the father of Ethiopia's jazz scene, Mulatu Astatke
Over the second half of this decade his name has become ubiquitous to anyone with a healthy interest in world music, jazz or more specifically Ethiopian grooves, and we're thrilled to have him play the Green House right now. We spoke to him earlier today.
Interview - Mulatu Astatke
MULATU ASTATKE: Amsterdam has always been a special place for me, but I particularly enjoy playing mixed music festivals like. It's a great opportunity to present Ethio Jazz to younger crowds, and they always seem to be very appreciative of our music.
MULATU ASTATKE: Ethio Jazz has such a long tradition, and it's important for me to address that it stems from the incredibly diverse musical and cultural landscape that Ethiopia has. We should always respect the roots of it.


More of this interview coming soon.
Friday 2 August - 15:55
Currently at the Selector's stage, STROOM-founder Nosedrip
Yesterday we had him over at our RA panel about the scope of electronic music, now he's putting his know-how into practice over at the Selectors stage for two hours.
Friday 2 August - 15:47
Under the iron covers with Kassem Mosse
CR: As predicted, the heavens have opened - which means the covered stages are doing a roaring business. Under the iron cylinder of UFO II, Kassem Mosse is teasing out an off-kilter live set, cycling through his techno toolkit and throwing fragments of thumb piano over churning acid and chunky basslines. It's going to end to soon, we can just feel it.
Friday 2 August - 15:34
Zohar is currently at the controls at the Red Light Radio stage
Our favourite streamers Red Light Radio are showcasing some of the freshest talent in and outside of Amsterdam. Zohar is at the controls currently - stream it here.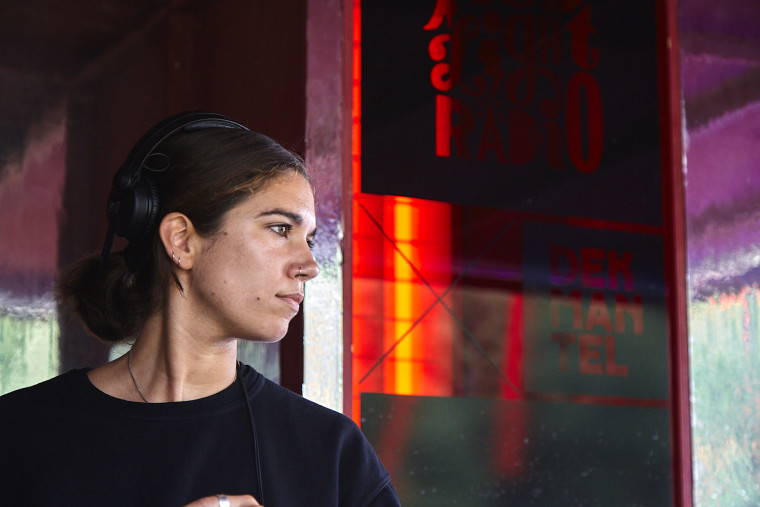 Friday 2 August - 15:26
Bruce is not holding back over at the UFO
Not if tracks like this one are thrown in: the Crackboy remix of Omar Souleyman's Shift Al Mani.
Friday 2 August - 15:20
Streaming Now: The Red Light Radio stage
Right now directly from Dekmantel Festival 2019 - our Red Light Radio stage. On today's schedule, we have Julia Mira, Lien & TV-Tas, Zohar, Panda Lassow, Retrograde Youth, Bear Bones, Lay Low (live), Nosedrip and Roza Terenzi.

Stream it here.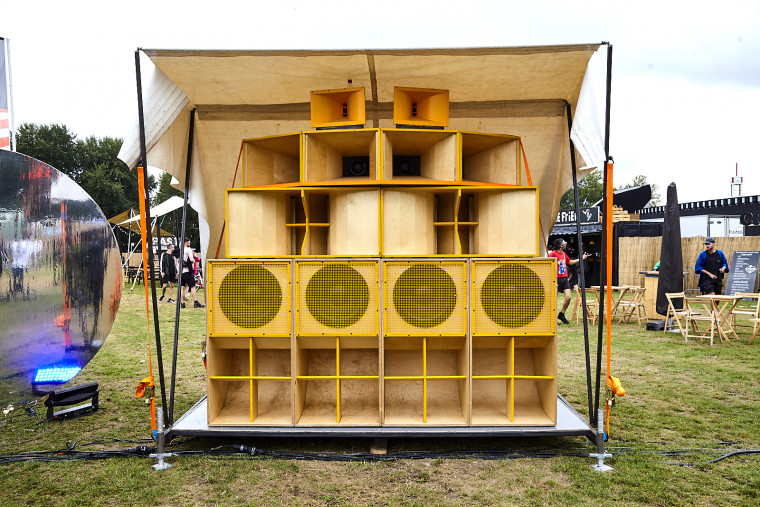 Friday 2 August - 14:55
Idyllic dancing over at the Selectors stage
Home to those who're not shy from taking us on a trip along the deepest of crates, the Selectors Stage and its earmark willow tree have been favourites since day one.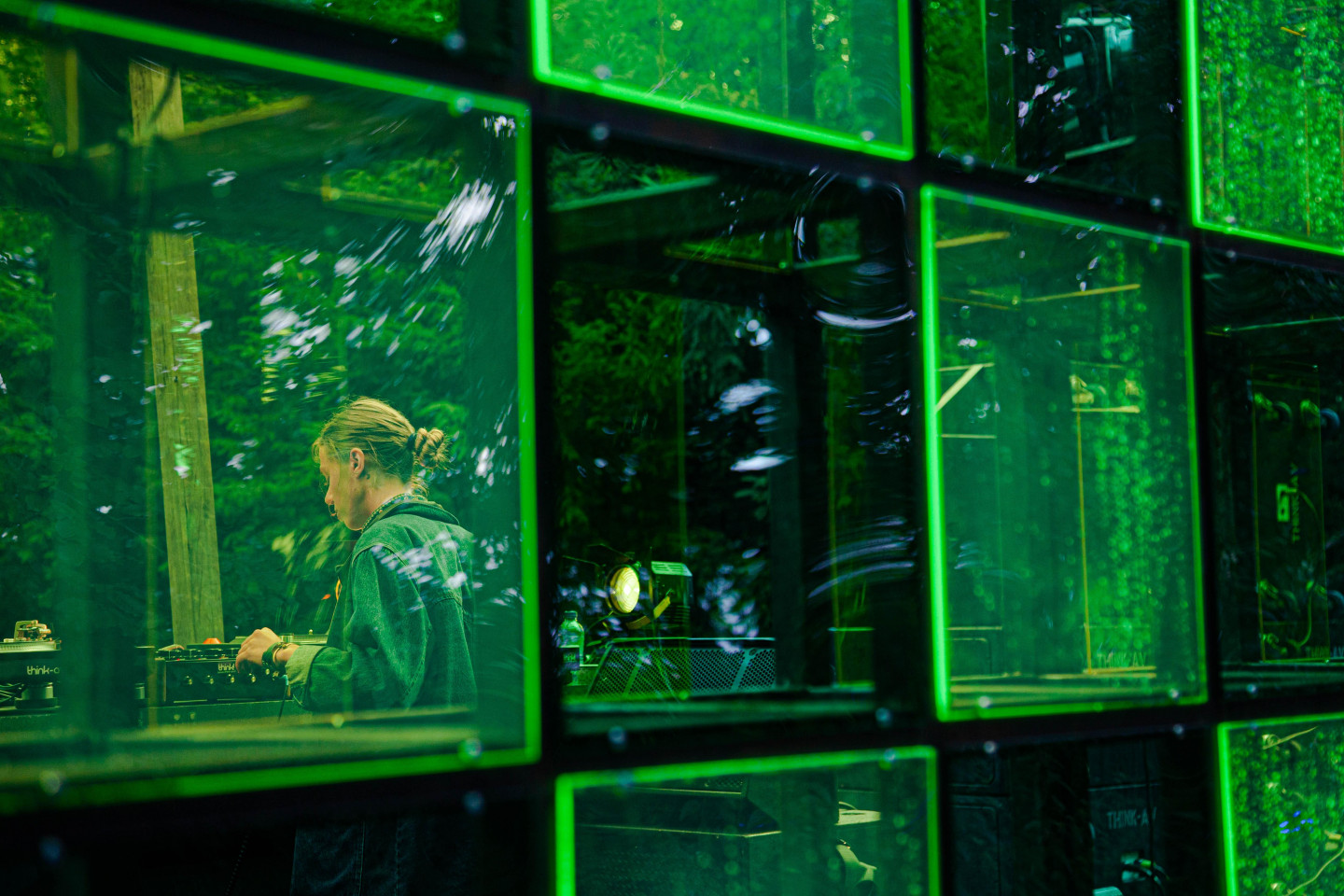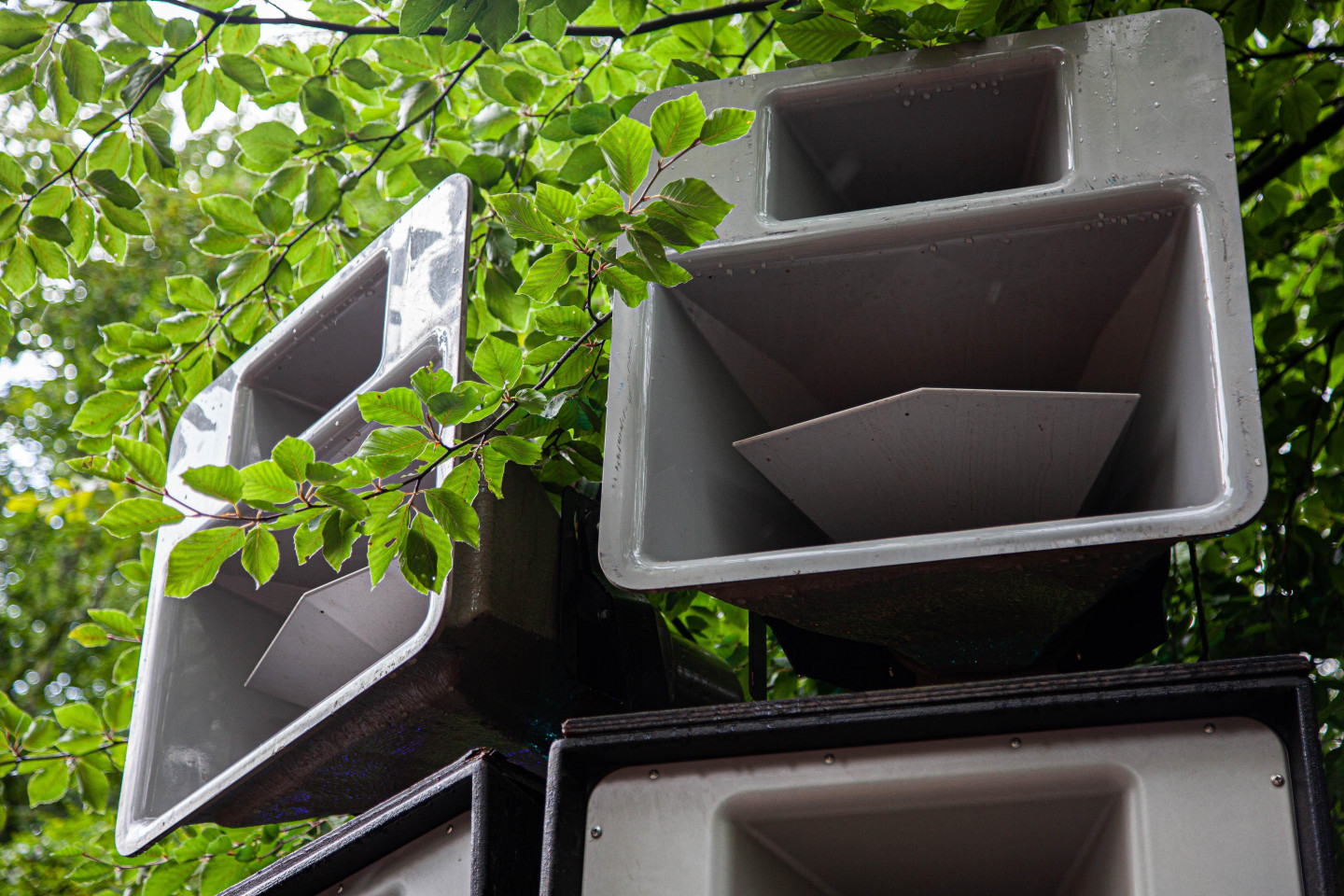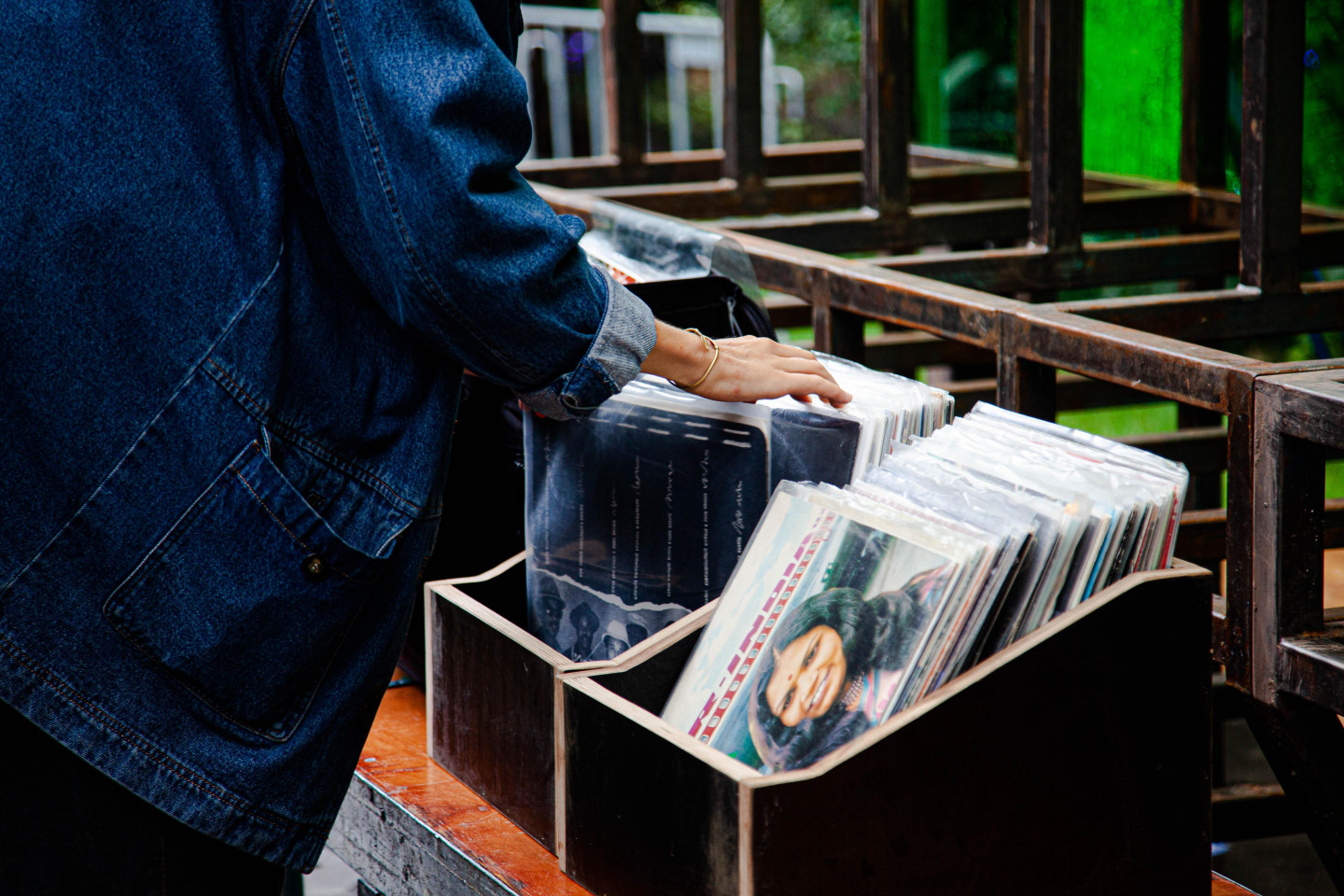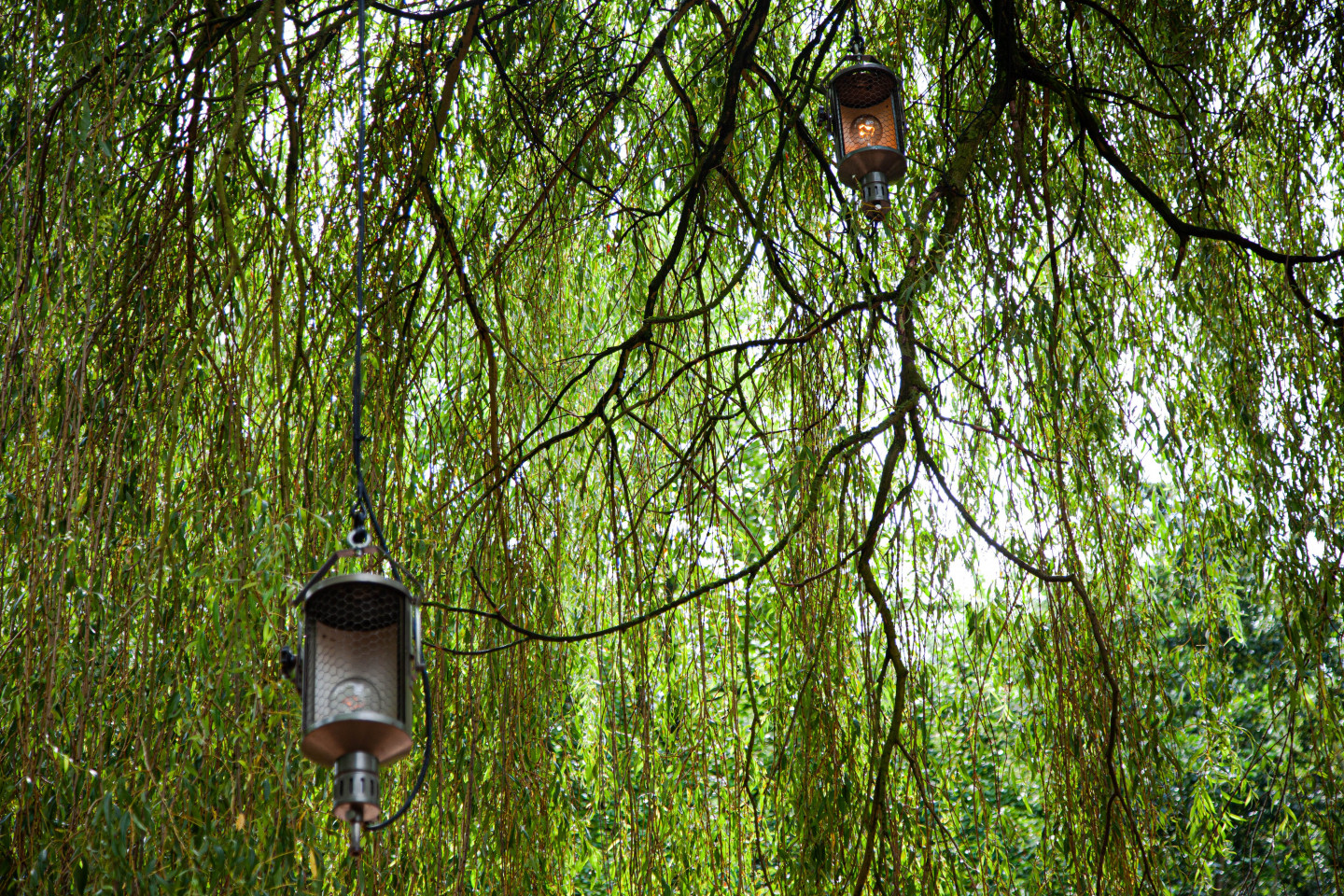 Friday 2 August - 14:43
Dancing in the dark to Bruce over on the UFO
Contemporary UK techno as we like it most.
Friday 2 August - 14:38
Overheard at the Selectors stage
Donna Leake jamming away on the Hammond organ.
Friday 2 August - 14:30
A remnant of Afrofuturism lands in Amsterdam
GS: This week we sadly lost a giant of the modern Los Angeles scene, Ras G. It is not what Dekmantel is best known for amongst the soup of high-flying house and techno, but there is always a strong contingent of beat producers, dub cadets and outer-realm explorers: Madlib, Jameszoo, Thundercat, Lee 'Scratch' Perry, Mala, ESG, Jah Shaka, The Bug, Adrian Sherwood and many more have graced the Bos over the years. Ras' sound and vision echoes through all of this.
The Comet Is Coming paid tribute live yesterday. Thank you guys – and travel well, Ras.
Friday 2 August - 14:05
Opening the day with Donna Leake over at the Selectors stage
An embodiment of the deep crates and adventurous ear of the Selectors stage that she appears on.
Friday 2 August - 13:51
A long time favourite of us, Andrew Weatherall, is now opening at the Main Stage
GS: A three day party in the Amsterdamse Bos is just off, and who better to ring it in than a polymath with well over thirty years in the game? Big bad Andrew Weatherall – The Guv'nor, as he is known to friends, family, and business card printers – is back in action at Dekmantel for the first time since 2014.
Weatherall's name entered the public consciousness through the Boy's Own fanzine and associated parties in the late 1980s, a swirl of Pritt-Sticks, shrooms and Britain falling under the spell of acid house, Balearic and baggy. Weatherall quickly raced ahead of the chasing pack, applying his sharp ear to shoegaze giants like My Bloody Valentine and Primal Scream, and showing his machine-funky majesty and spacious, spacey production through his own groups like The Sabres of Paradise and Two Lone Swordsmen.
The man can build a narcotised sprawl that holds tension for 14 minutes, or mine a memorable micro-groove in a fraction of the time. He walks the walk, and does so with a suave sense of dress and flinty prankster's grin that became a signature.
You can see Weatherall's influence not just in the convergence of roaring guitars and curdled acid on record, but those who bring a rockist energy to the booth: Optimo, Manfredas, Ivan Smagghe, Erol Alkan and HAAi all cite him as the uncontested no.1. And no.1 he shall be today, opening up our Main Stage. Miss this at your peril.
Below is a photo of the man in 1991 on tour for Screamadelica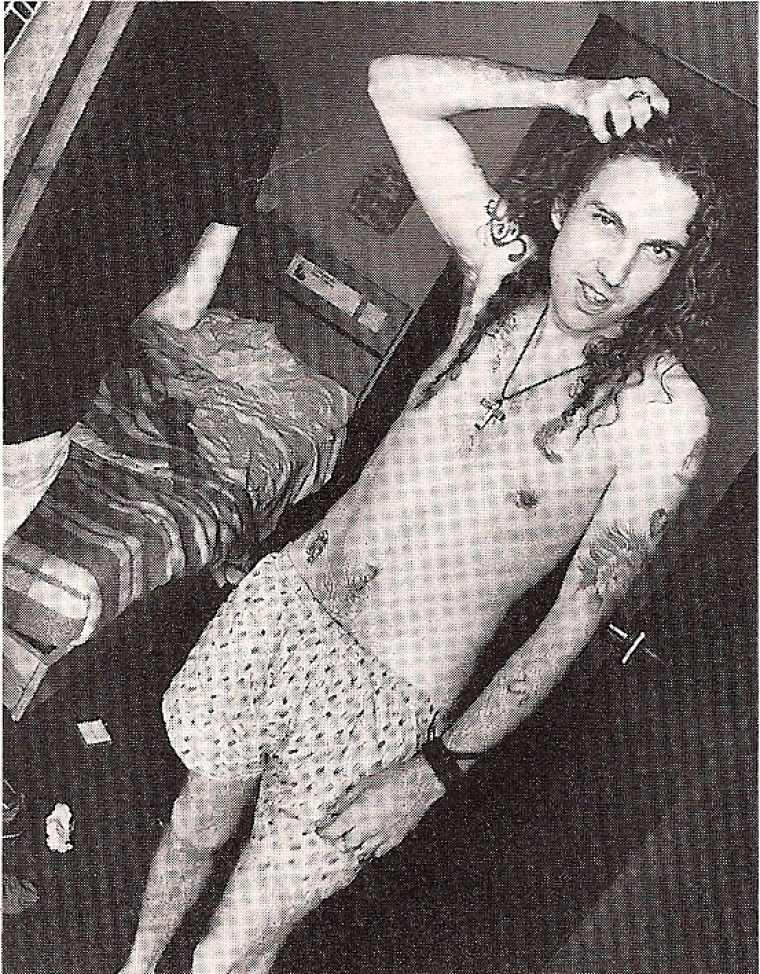 Friday 2 August - 13:40
Pasiphae kicks off without any hesitation
She's just played the new Interstellar Funk + Parrish Smith record on L.I.E.S — a strong opening set is in progress.

Friday 2 August - 13:21
We have these artists playing the first sets at the moment
With Andrew Weatherall, Bruce, Pasiphae, San Proper and Donna Leake currently playing, we're officially off.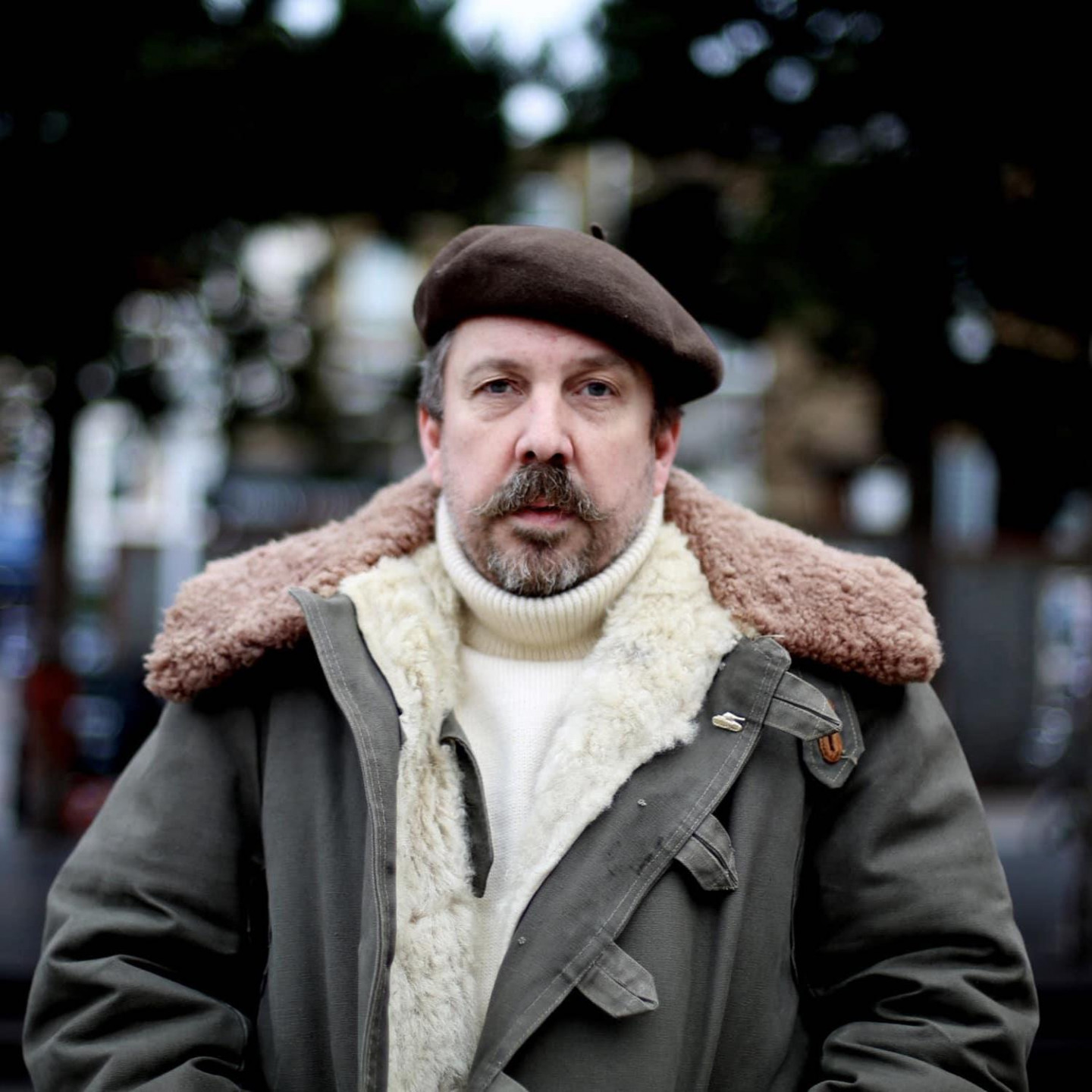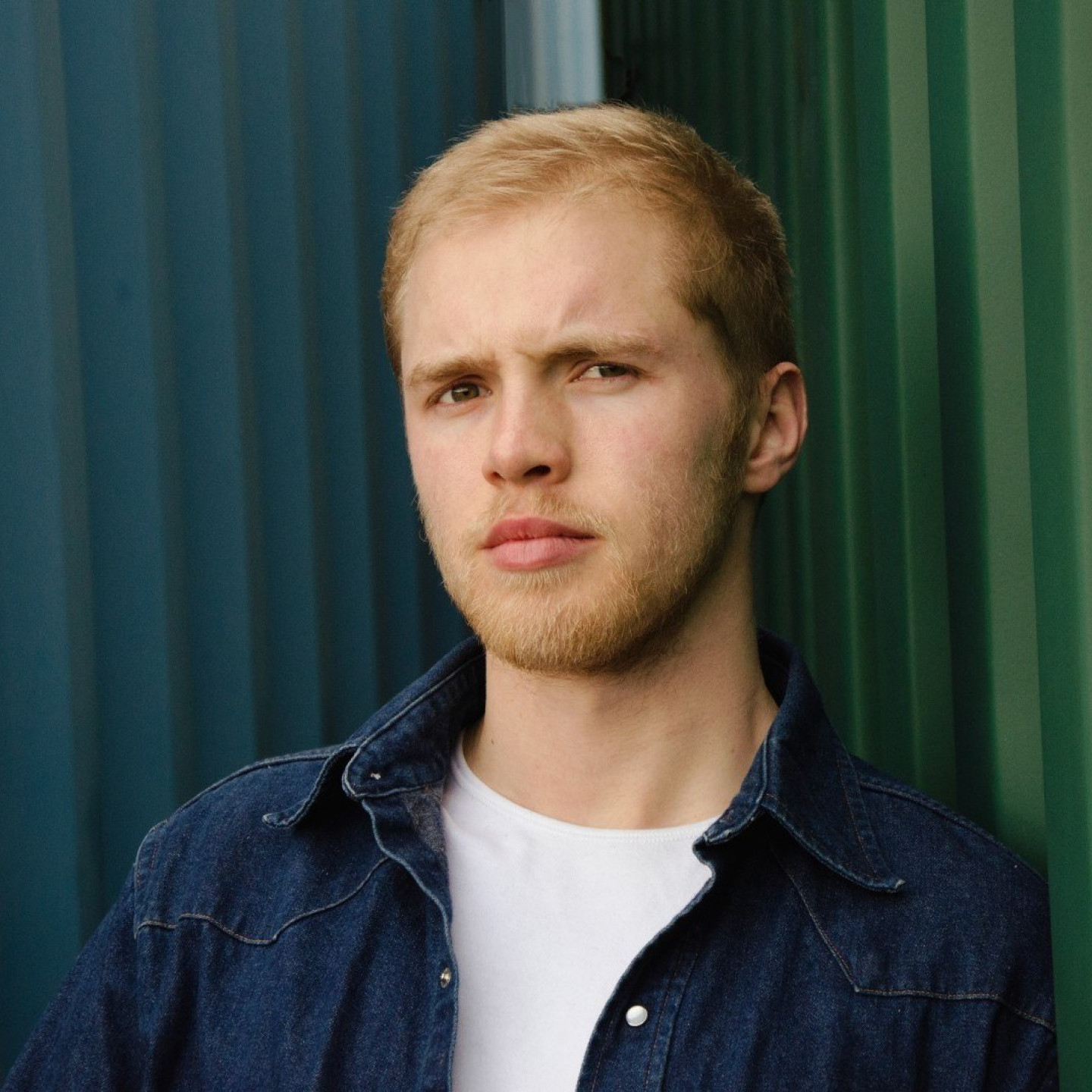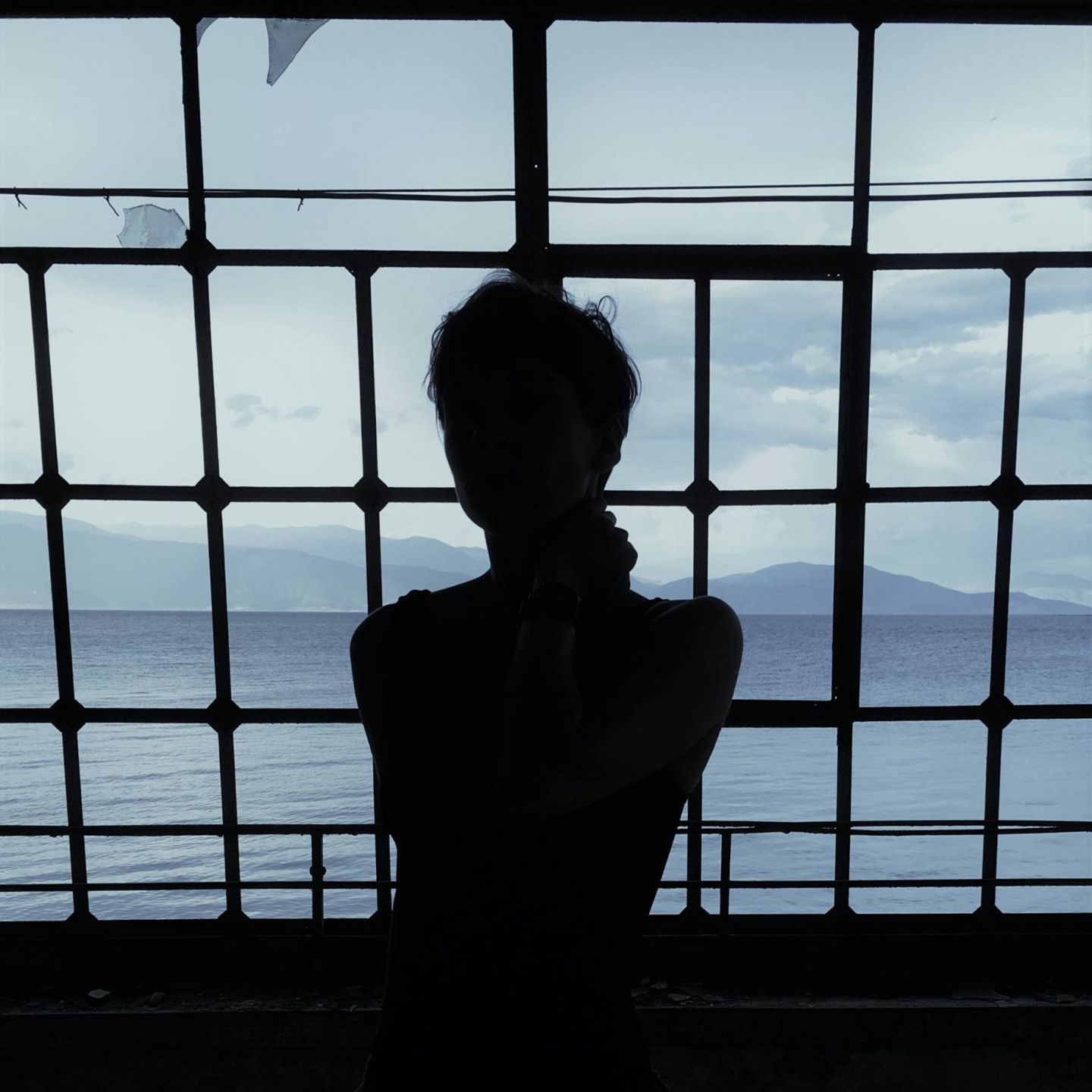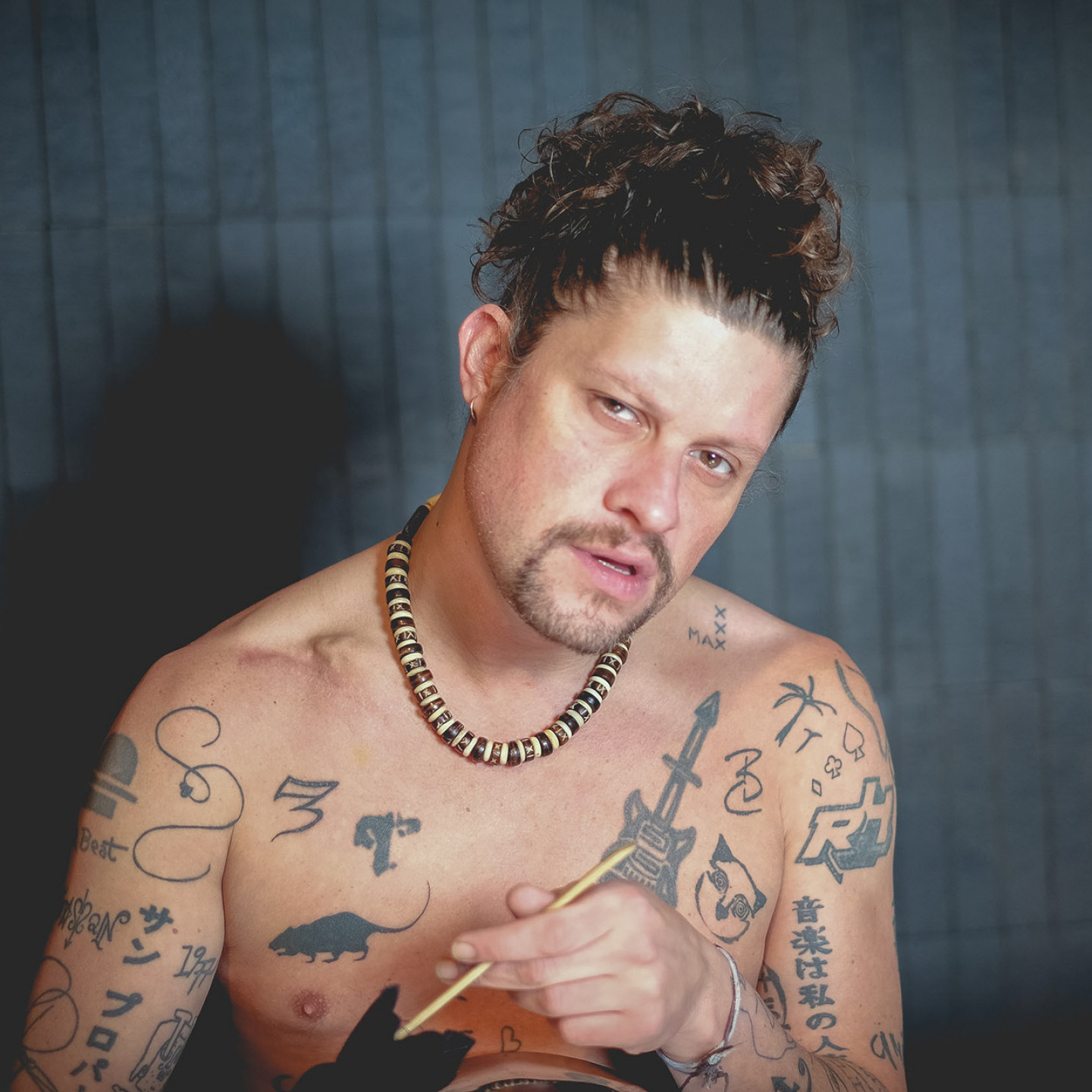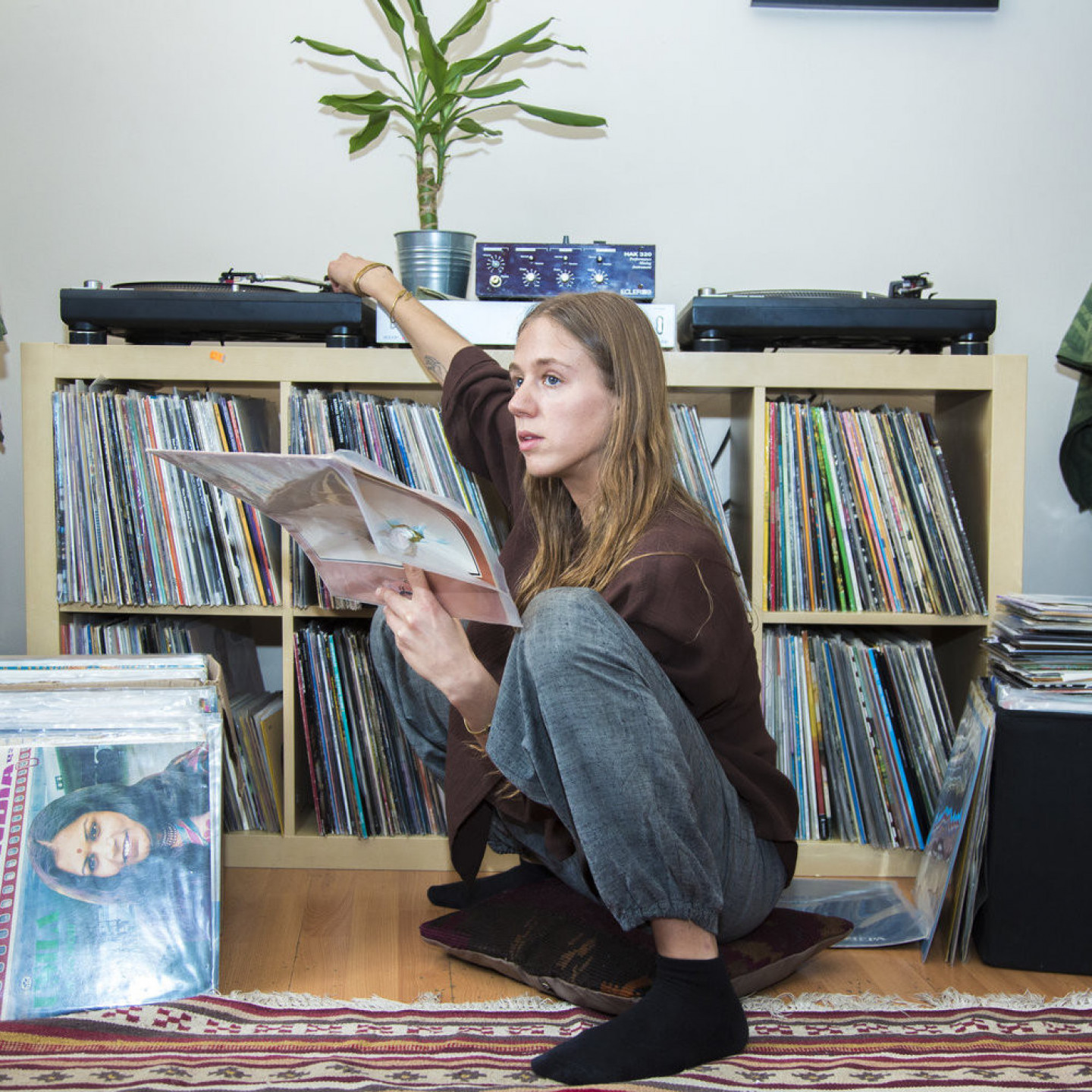 Friday 2 August - 13:06
The Meticulous Mind of today's Main Stage closing act
Detroit's techno wizard Jeff Mills is taking care of that magical closing slot on our Main Stage today. A while ago we caught up with him, resulting in an in-depth conversation about space, humanity and techno as art form.

Read the whole feature here.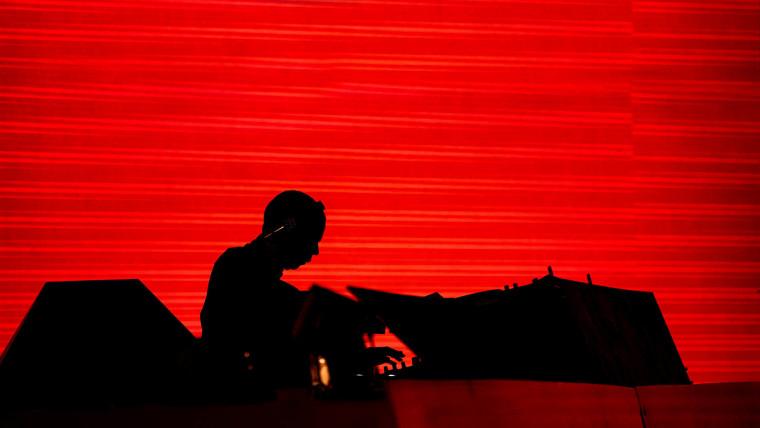 Friday 2 August - 13:00
Here we go! Doors are open
For the 7th summer running, we have the Amsterdamse Bos to ourselves. Big fun begins now.

On another note — we've published an update on the weather forecast Read more about it here.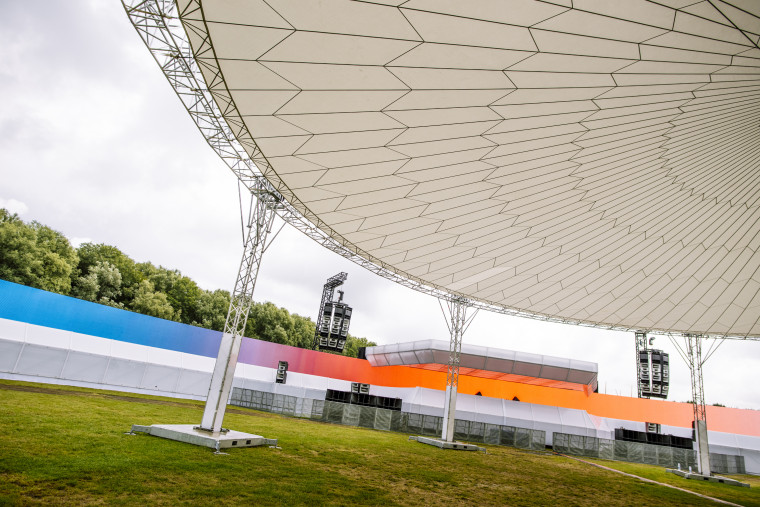 Friday 2 August - 12:51
Red Light Radio's homebase for the next few days
The Red Light Radio crew in front of their stage, including the custom built Krackfree soundsystem. Heavy bass, heavy vibes!
We'll be streaming this stage too, link following soon.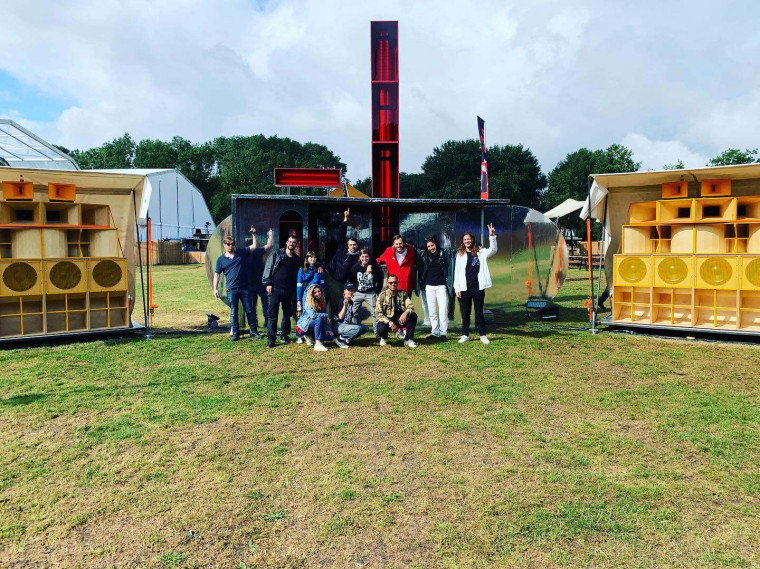 Friday 2 August - 12:33
Lucy soundchecking at the UFO stage
An empty UFO stage as Lucy is soundchecking for his Lotus Eater set together with Rrose — just half an hour until the gates open.
Friday 2 August - 12:21
Infectuous wave by Ambassade ast night
Thursday played host to some amazing live shows, with De Ambassade at Tolhuistuin being one of our favourites
Friday 2 August - 11:47
Looking back on Day two, here are some of yesterday's highlights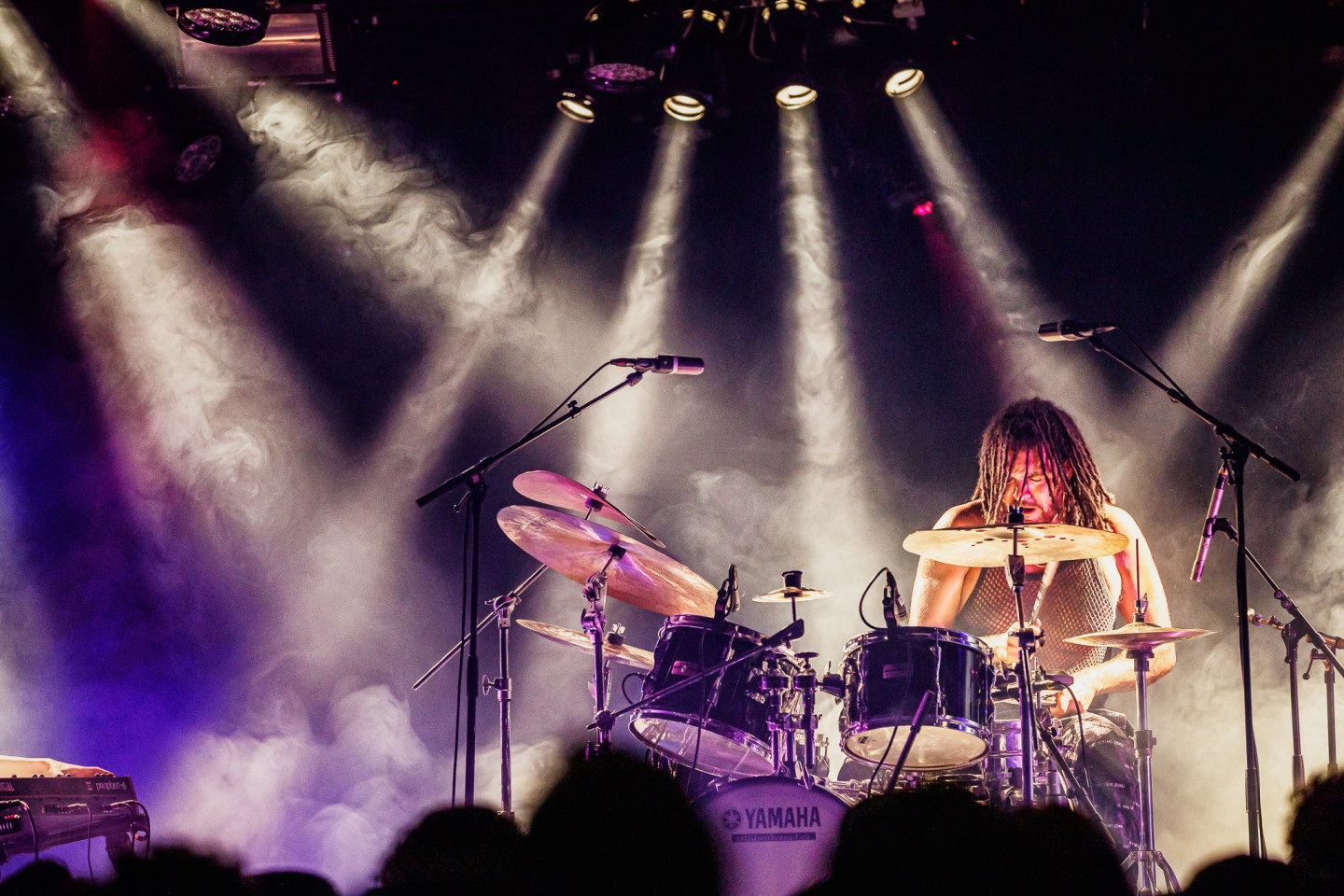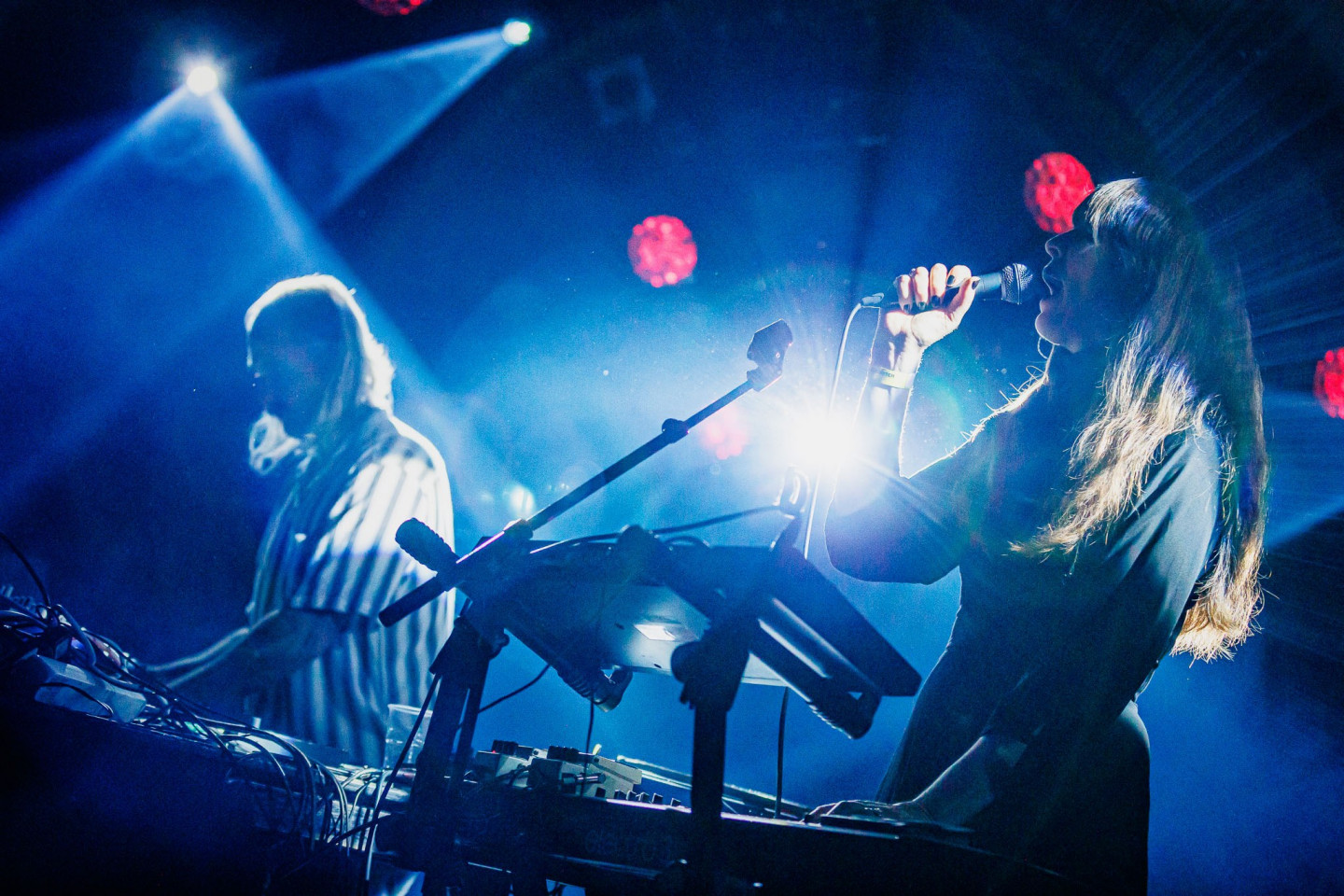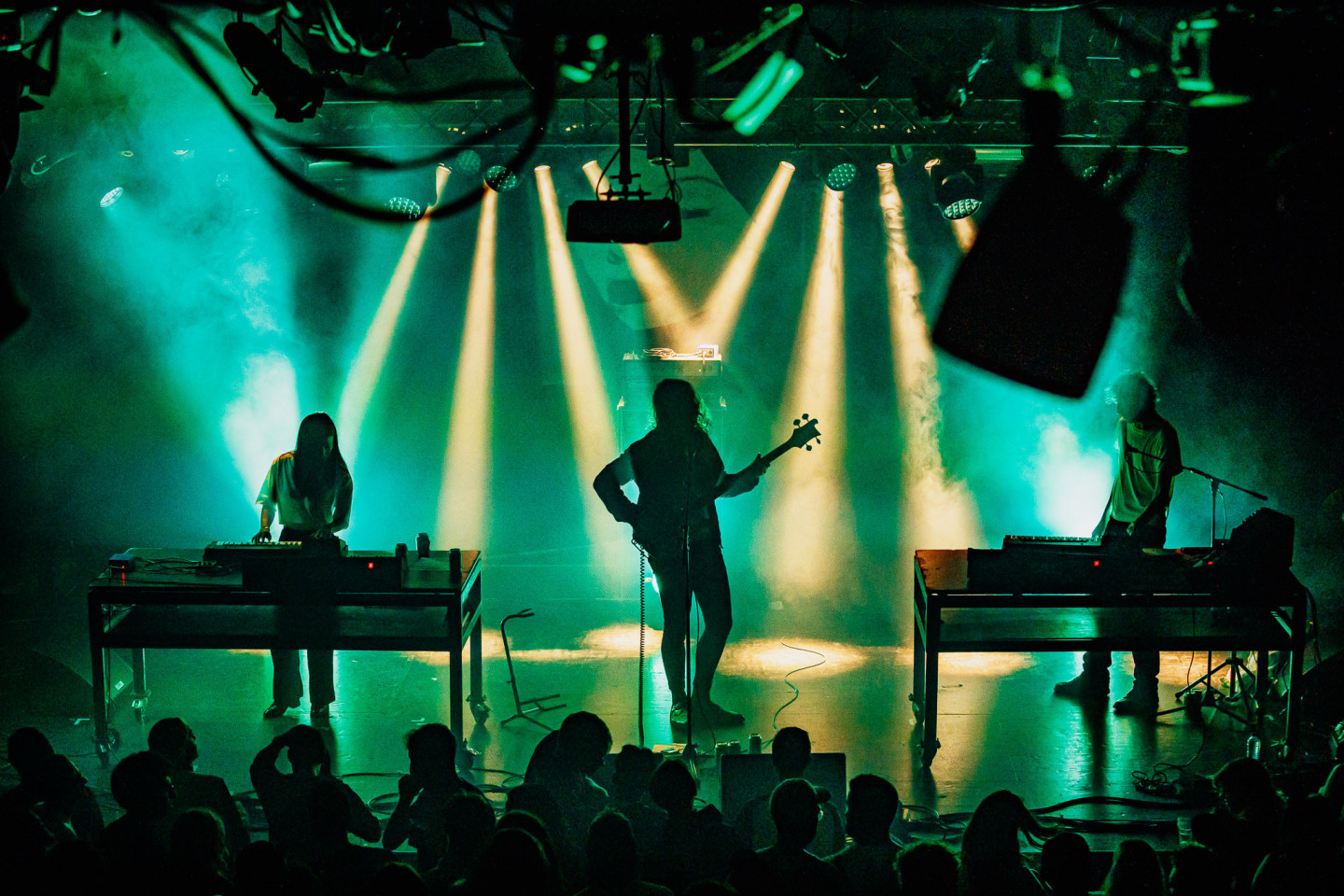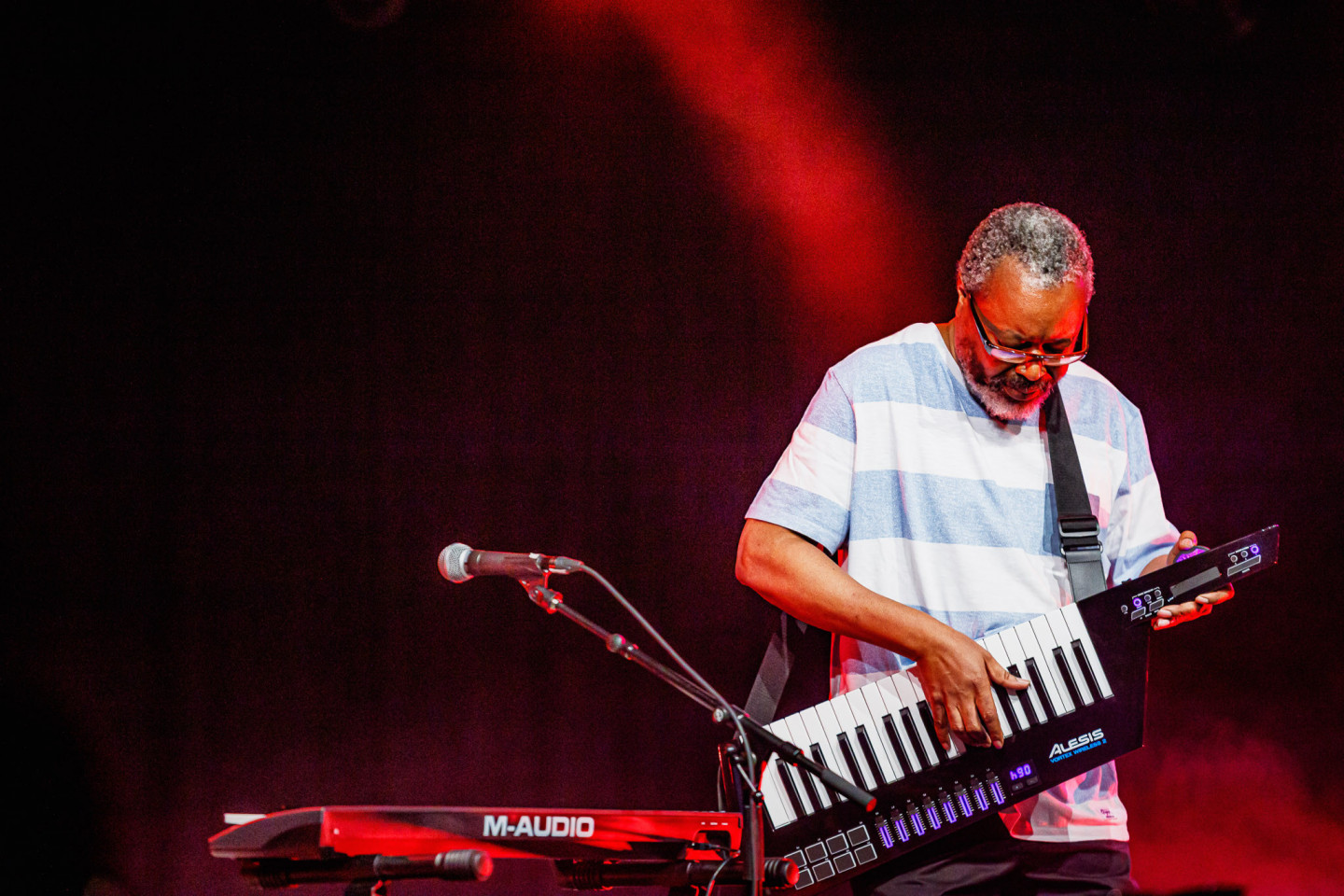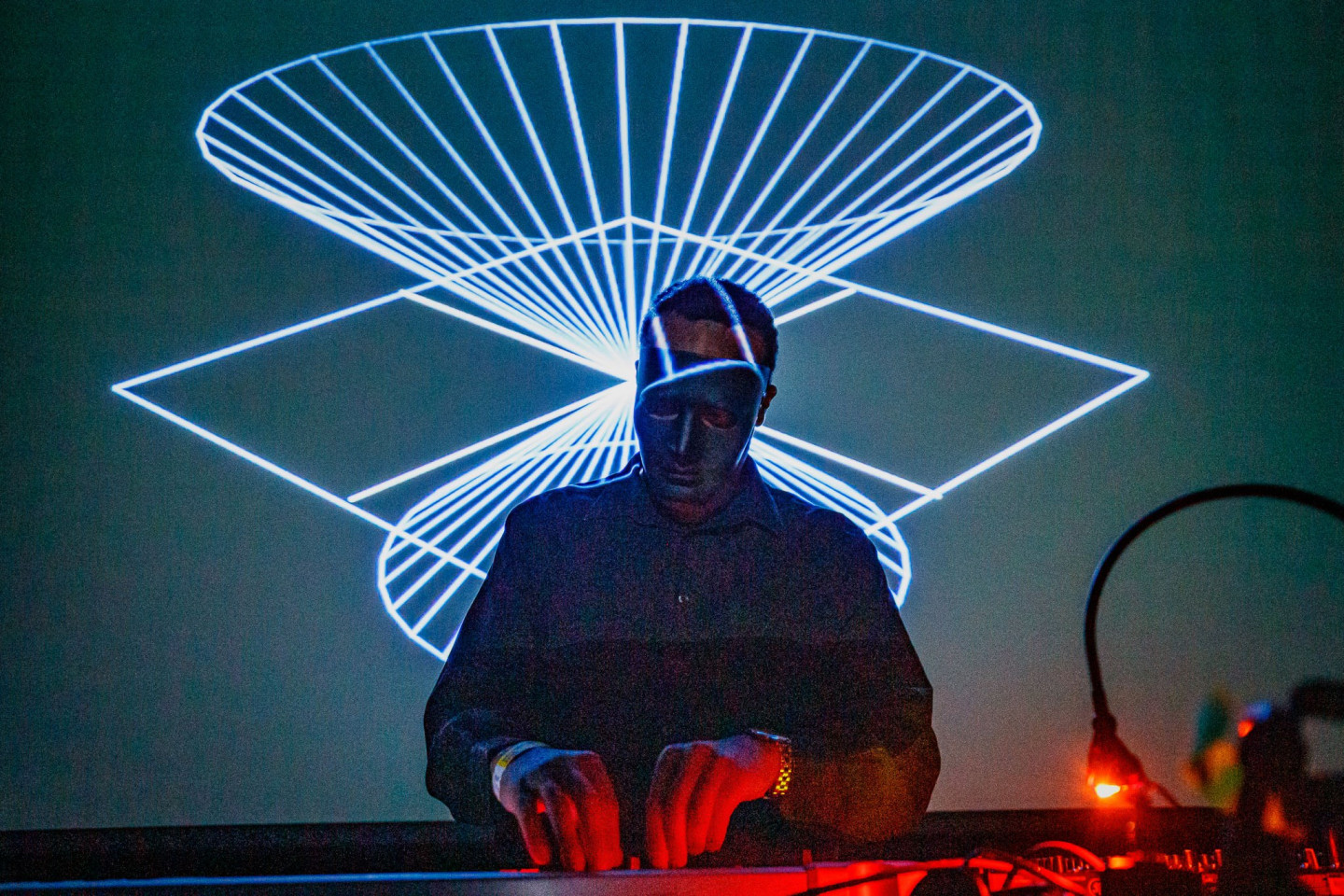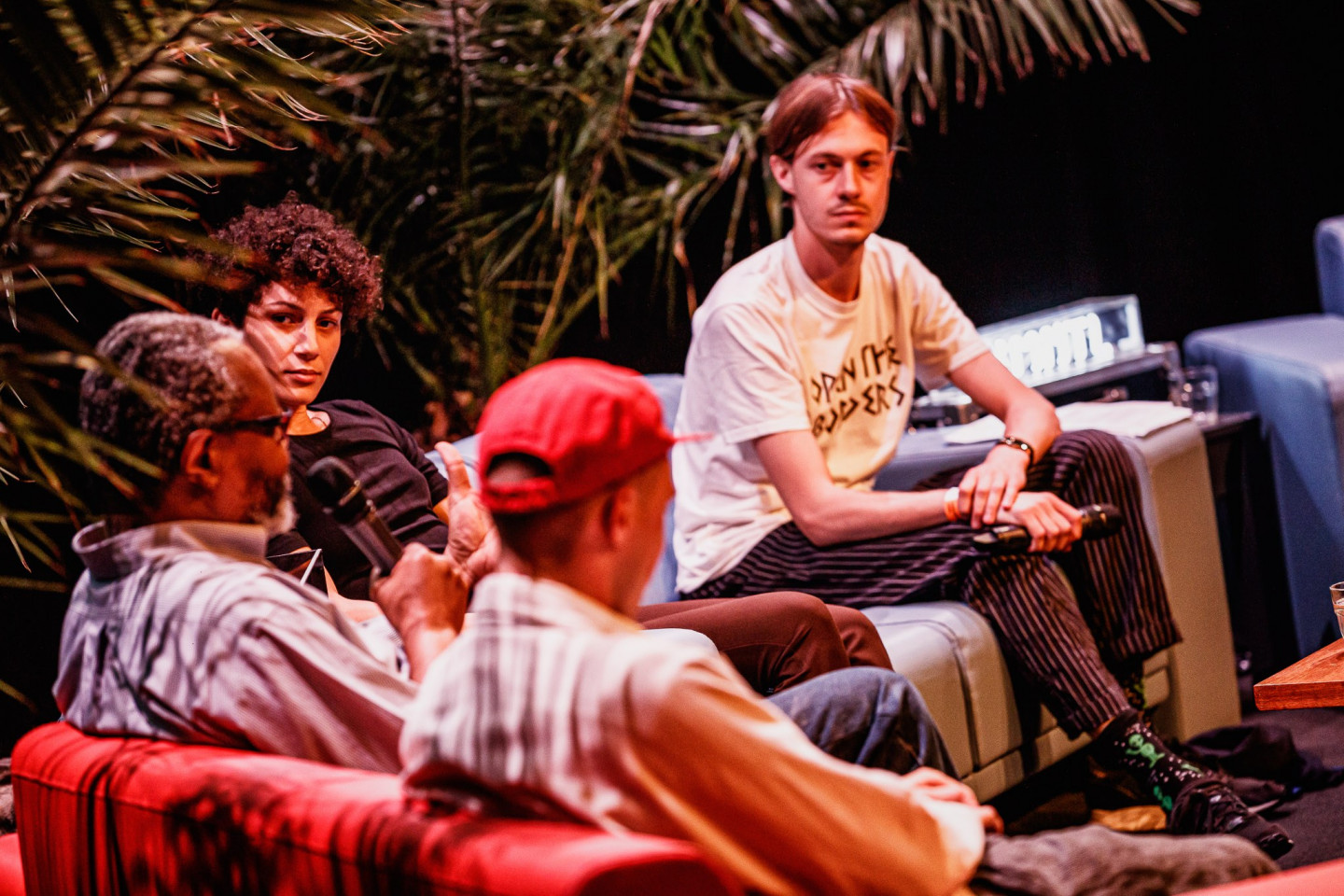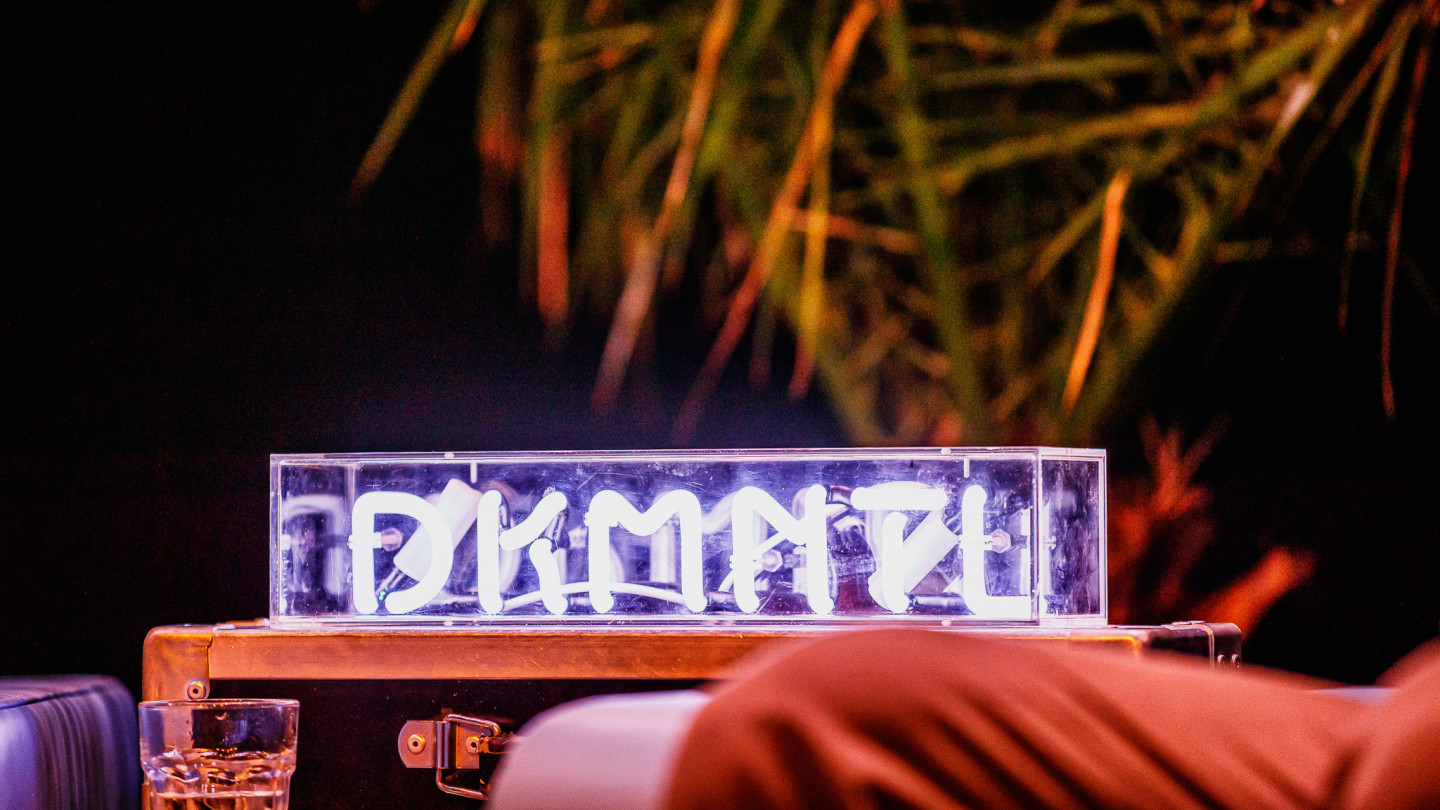 Friday 2 August - 11:37
As Day 3 is about to start, we're touching down at the Amsterdamse Bos
After yesterday's program at Muziekgebouw aan t IJ, Tolhuistuin, Bimhuis, EYE and Shelter, it's time to leave the city centre of Amsterdam behind and to touch down in the green meadows of the Amsterdamse Bos.

Today's schedule is now spread out over eight stages. Several expected highlights of the day include Donato Dozzy's techno hypnotism in the woods, Mulatu Astatke's ethio-jazz, Ugandan Methods in the UFO stage, upsammy making her main stage debut, and more.