Dekmantel Festival 2019 Liveblog
Welcome to our liveblog! A full-blown feed of our entire event, updated throughout the festival. A chance for you to keep track of what's happening at the moment, with photos, videos, background info and live updates from Gabriel Szatan (GS) and Chal Ravens (CR), our journalists in the field. For more practical information and timetables, check out www.dekmantelfestival.com or the Dekmantel Festival app. For any assistance, email us at [email protected]. For now, stay tuned!

Sunday 4 August - 00:30
Wrapping up Day 4
A Saturday night of action for those who take it, then one more big push together tomorrow... Catch you on Sunday!

PS. We've got a little present for those who come in early tomorrow…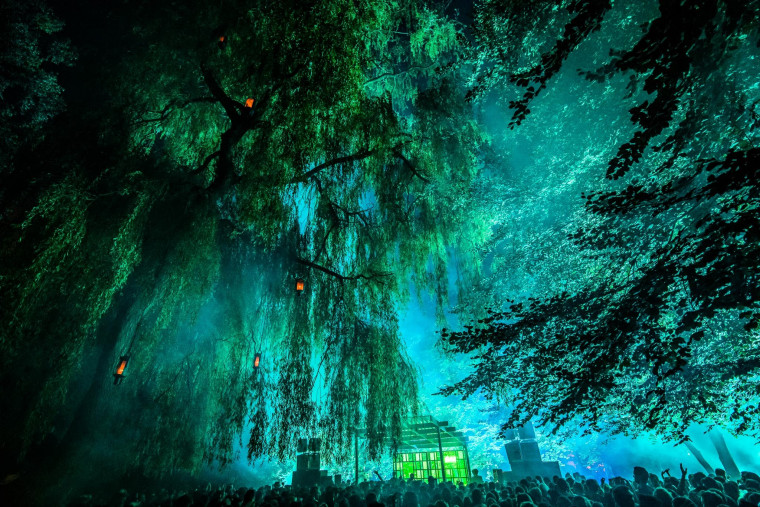 Sunday 4 August - 00:01
The Agony of Choice
GS: We experienced a paradox so many punters have faced over the years: who to finish Saturday with? Chal and I tried as many options as viable and came to the conclusion that it is very possible to have an amazing time, but it's nearly impossible to have a bad time.
Within the final hour we witnessed robust acid from John Talabot, emotional Metalheadz classicz from Batu, accelerated rave piano from Surgeon and the melange of crowd-destroying melters that Skee Mask and Zenker Brothers served up – Joey Beltram's "Energy Flash" pitched up by +16, DJ Godfather's version of the Godzilla theme, and some jungle hooner that sampled the N64 game "Goldeneye". Even while sprinting around to catch it all, we felt like no wrong moves were made. And that is perhaps the Dekmantel factor X: try hard, but less than brilliant music is tough to find. See everyone back here tomorrow for the final joust.
Saturday 3 August - 23:46
Batu. Greenhouse. Headline slot.
Time(to)dance.
Saturday 3 August - 23:32
Our after hours program at Shelter and TEMP
Not done partying yet? No problem - we've got you covered at TEMP and Shelter tonight. Adiel, Rrose, Objekt and Blawan are taking care of TEMP, whilst you are in good hands with DJ Spinna, Sadar Bahar and Carista at Shelter. Doorsale is available at both locations.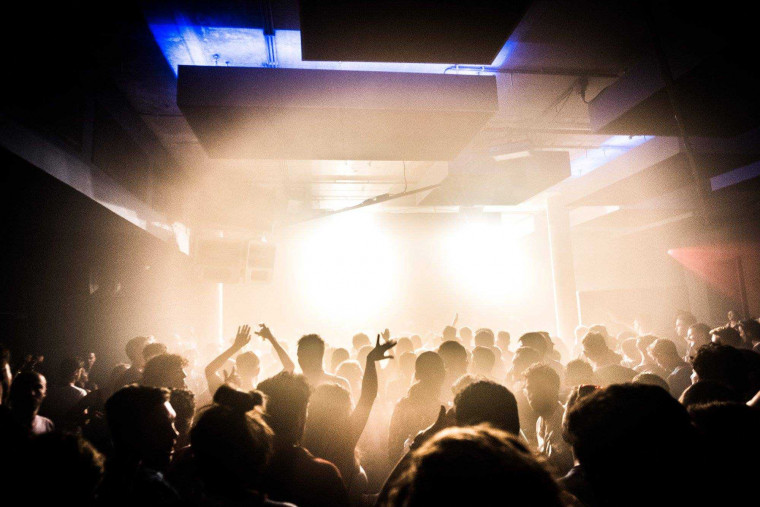 Saturday 3 August - 23:14
The final hour of the Brothers From Differrent Mothers showcase
French production trio J-Zbel, responsible of one of the craziest albums released this year, closing the Red Light Radio stage with a live set.
Saturday 3 August - 23:10
Re-breaks our heart
Skee Mask & Zenker Brothers are rinsing the UFO II with the kind of high-velocity, breakbeat-propelled weapons we have come to expect from them.
Saturday 3 August - 22:55
Wizard by name, Wizard by nature
It's up to Orpheu The Wizard to close out Selectors this evening.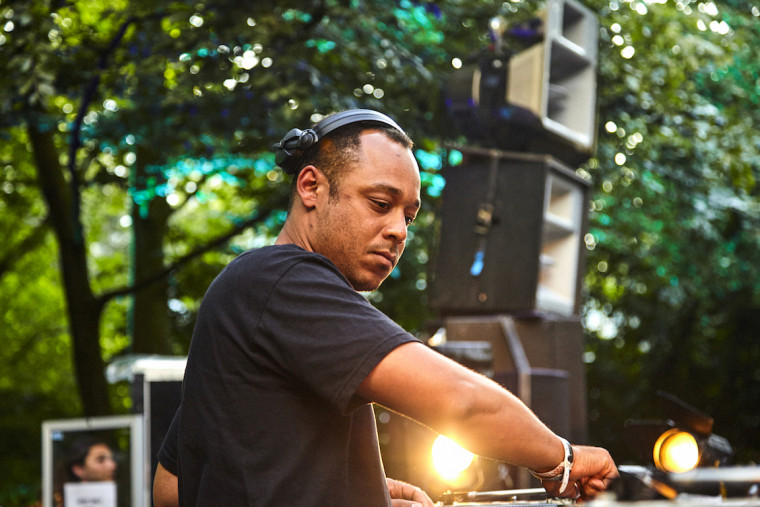 Saturday 3 August - 22:51
Live performances don't come more intense than The Empire Line
To everyone else on our UFO stage this weekend, pay attention: the bar has been set.
Saturday 3 August - 22:49
Perhaps the two most intimate spaces of Dekmantel Festival
From local talents making their Dekmantel Festival debut to seasoned artists getting down in an intimate setting, we have you sorted with two places for just that: an area to lay back and escape the heat, and our trusted Red Light Radio stage which is broadcasted in full.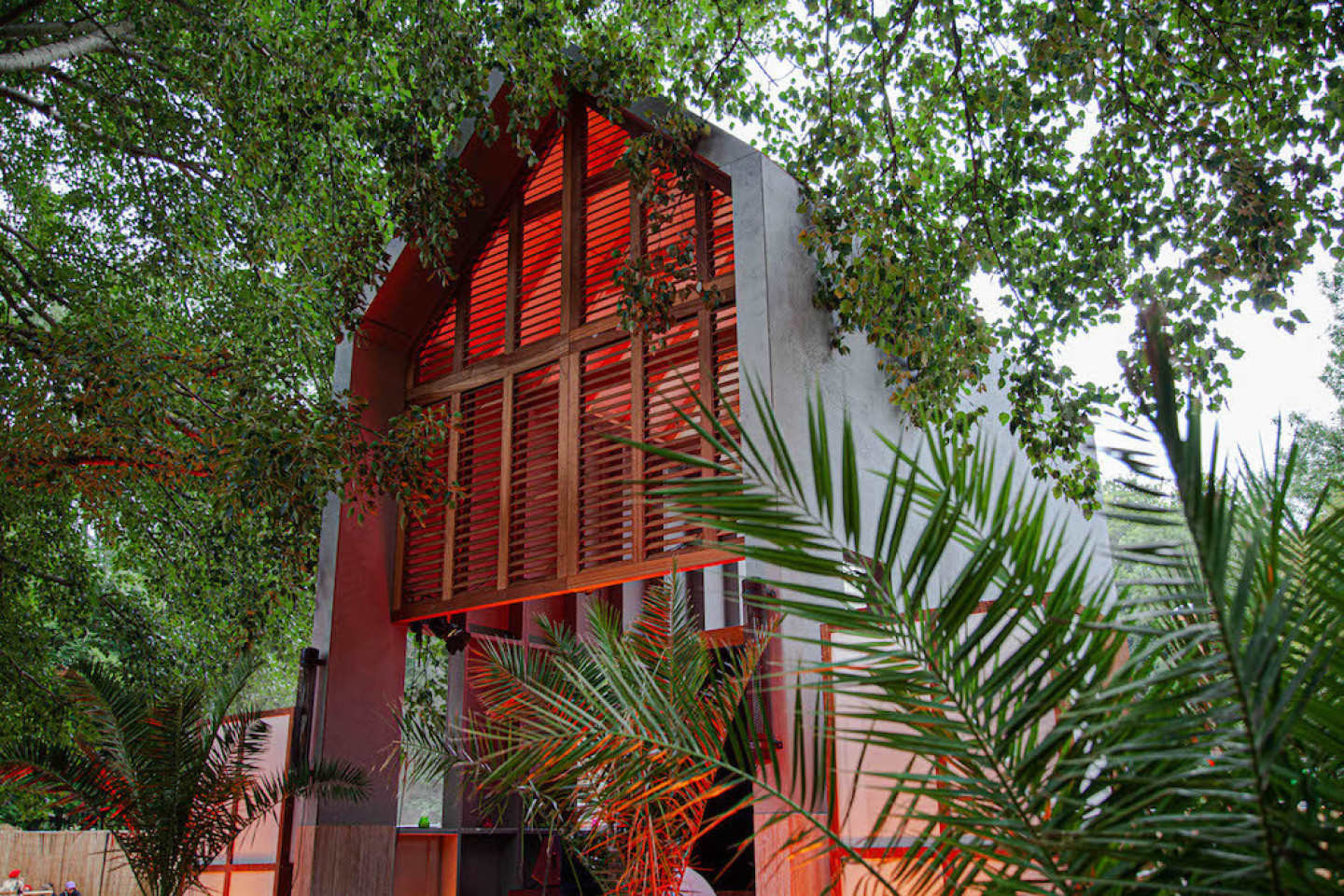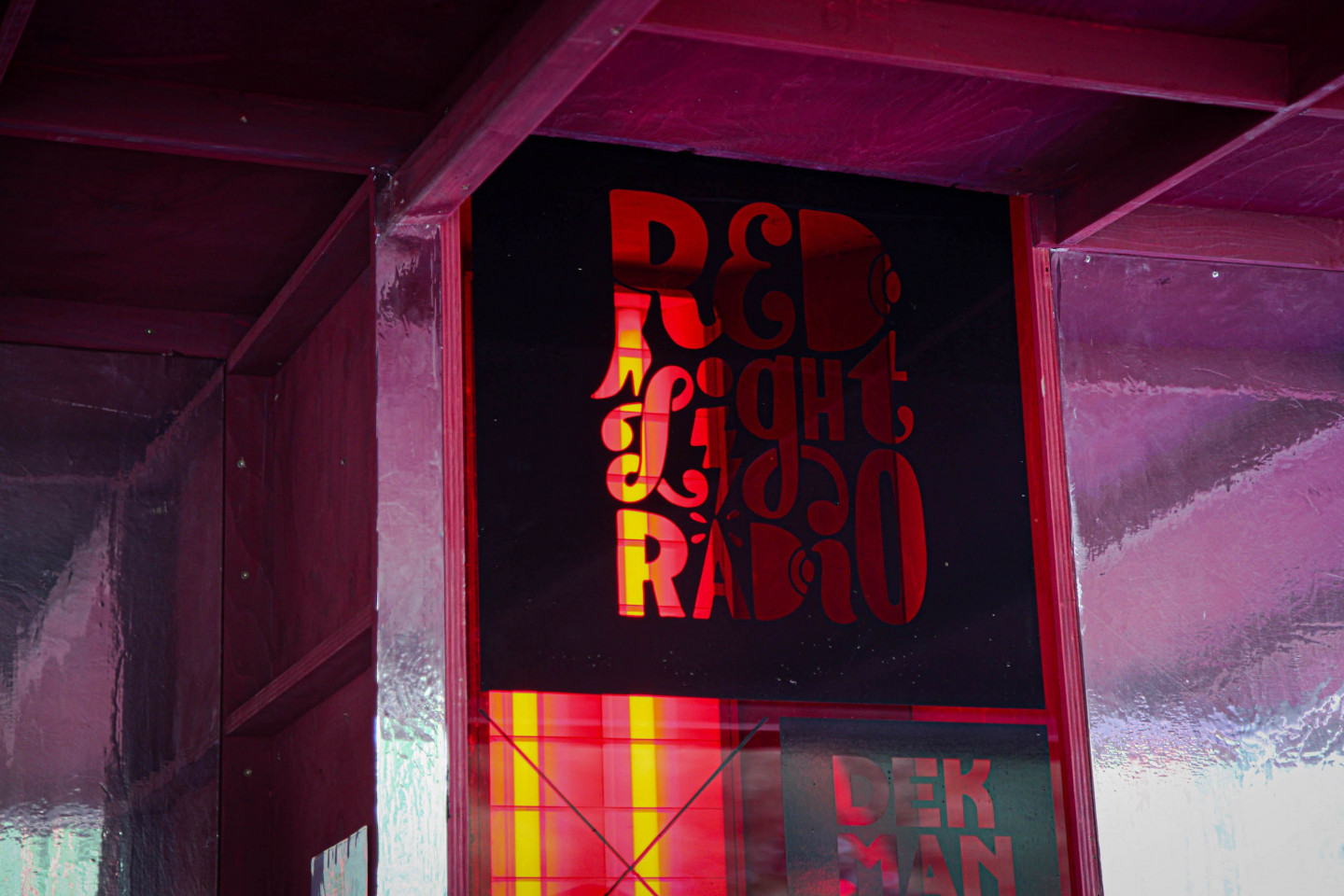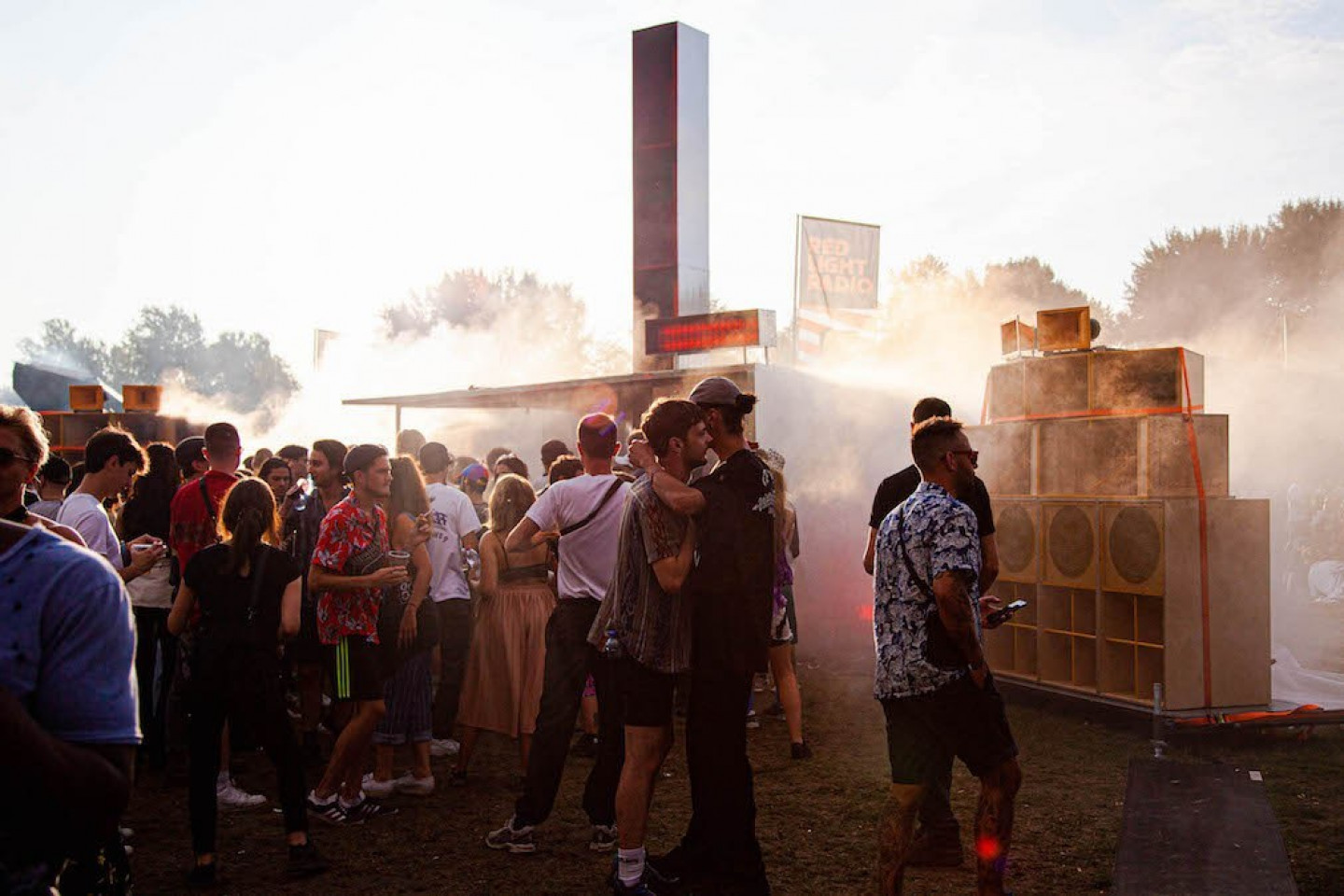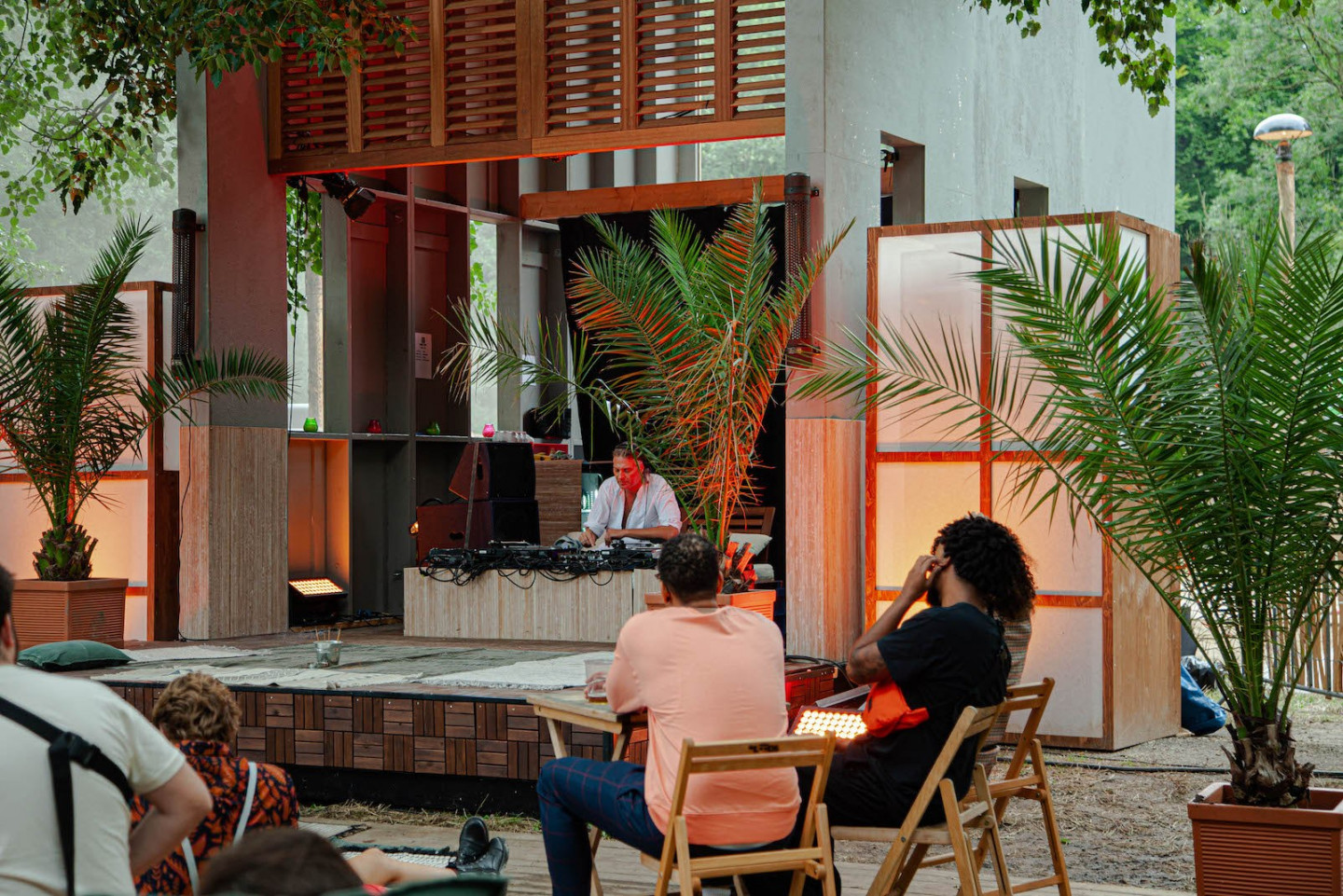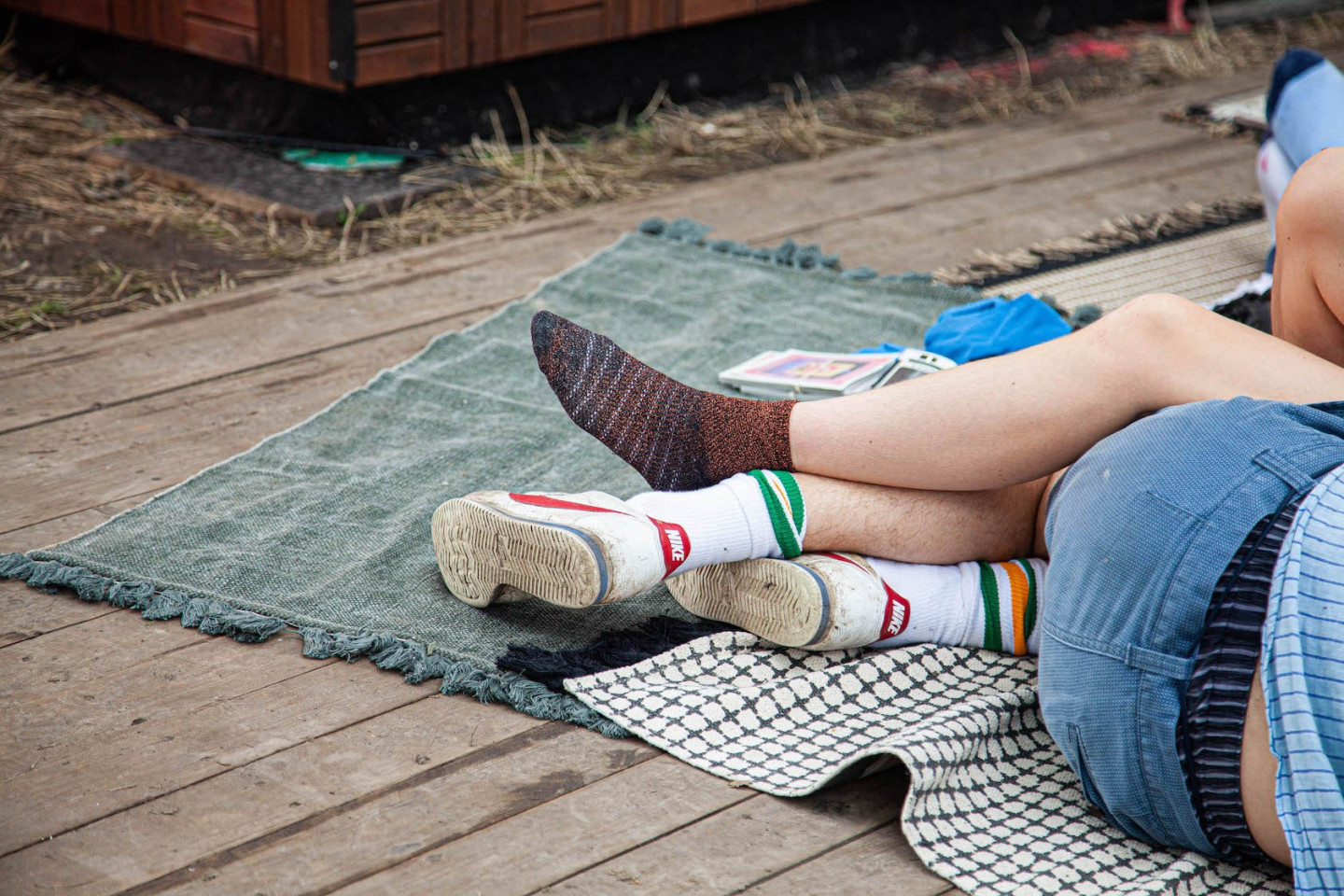 Saturday 3 August - 22:33
Skee Mask & Zenker Brothers just threw this one in
A bunch of Germans in the UFO II. Two and a half hours and they unleash this.
Saturday 3 August - 22:26
Umwelt at the UFO II earlier this evening
Crushed, acid-electro and industrial techno blazing gritty rhythms and tolling electronics is what Umwelt does best.
Saturday 3 August - 21:59
The Greenhouse is steaming up for Batu
CR: It's a wonder that it took until the year 2019 for hand fans to catch on in the rave, isn't it? The technology has existed for millennia, and yet it's only in the last couple of summers that festivals have been dancing to the clackkkk! of unfolding fans, probably extending our dancefloor lifespans by hundreds of hours in total. Over in the Greenhouse, flappy fans have never felt more necessary, even as the temperature drops. Bristol selector Batu is reaching for some of his beefiest tracks, watching the crowd go nuts while maintaining that famously serene aura. Amazingly it's the Timedance boss's first visit to Amsterdamse Bos after smashing it at Selectors last summer - he's allowed back any time he wants.
Saturday 3 August - 21:41
Brother From Different Mothers taking over the Red Light Radio stage now
BFDM's Judaah took control of the first hour of their showcase, after which Low Jack brought even more bangers. J-Zbel still to come with their mind-bending live set!

Stream it here.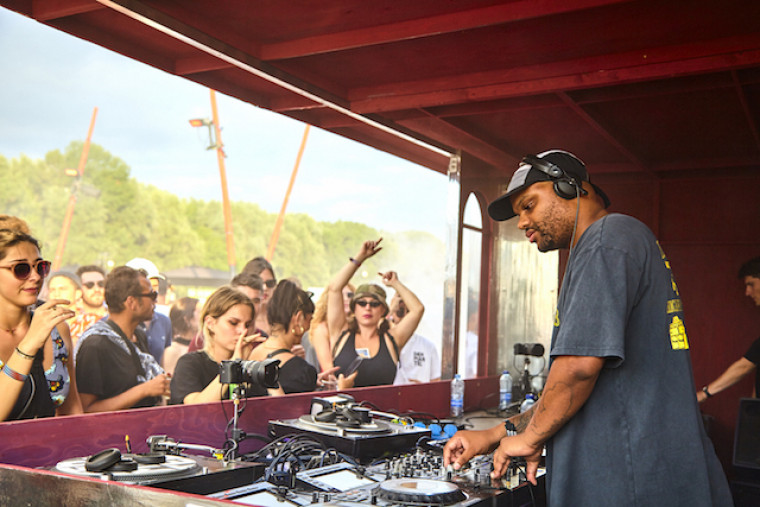 Saturday 3 August - 21:22
After crushing it last year for us in Croatia, Batu is back
Closing the Greenhouse — a sonic, bass-ridden, highly infectious avalanche engulfs us.
Saturday 3 August - 21:20
We were not the only ones moved by yesterday's Ben UFO - Blawan back-to-back
Saturday 3 August - 21:17
We couldn't do what we do if it wasn't for them
We're proud of the immense range of talent we are welcoming on our stages this year.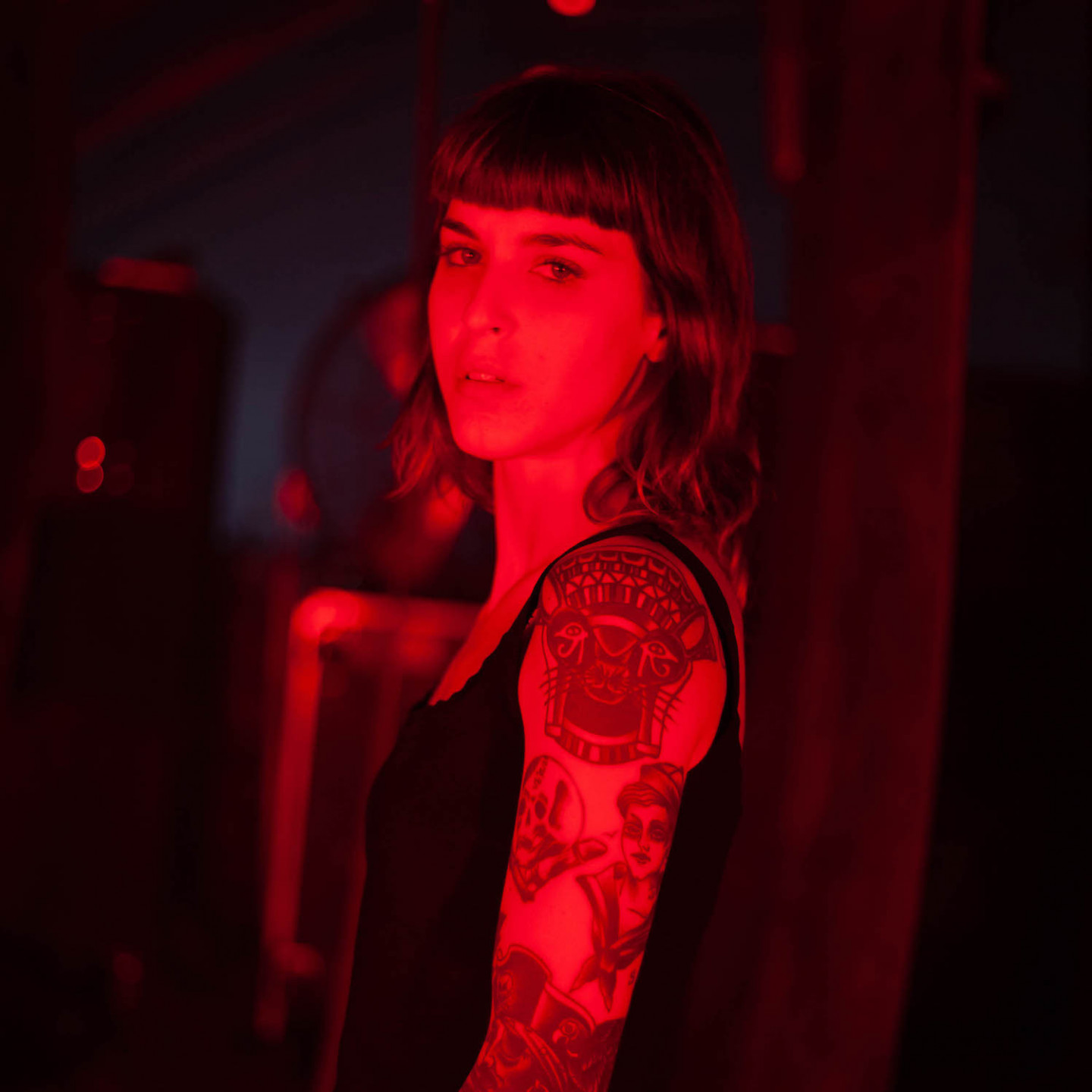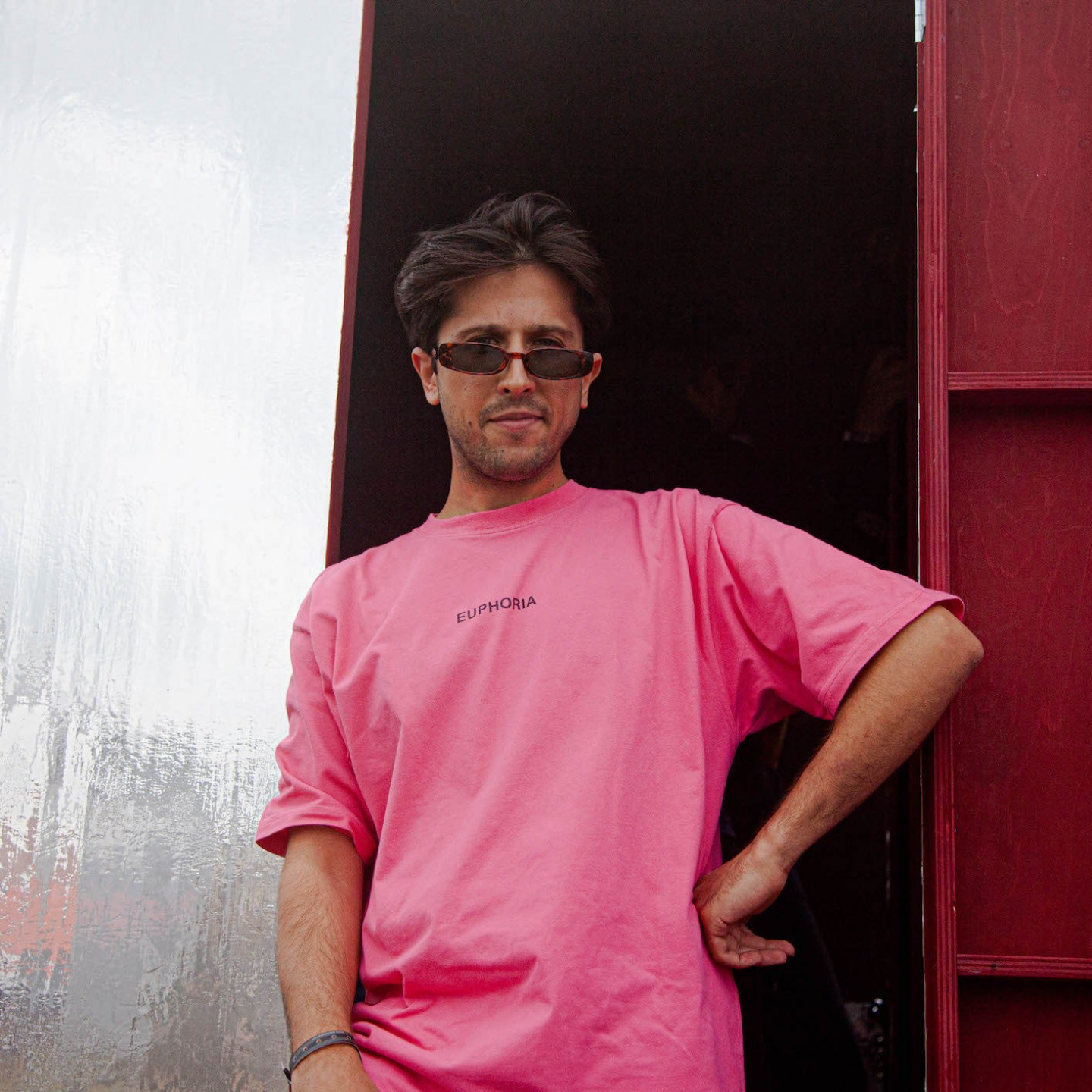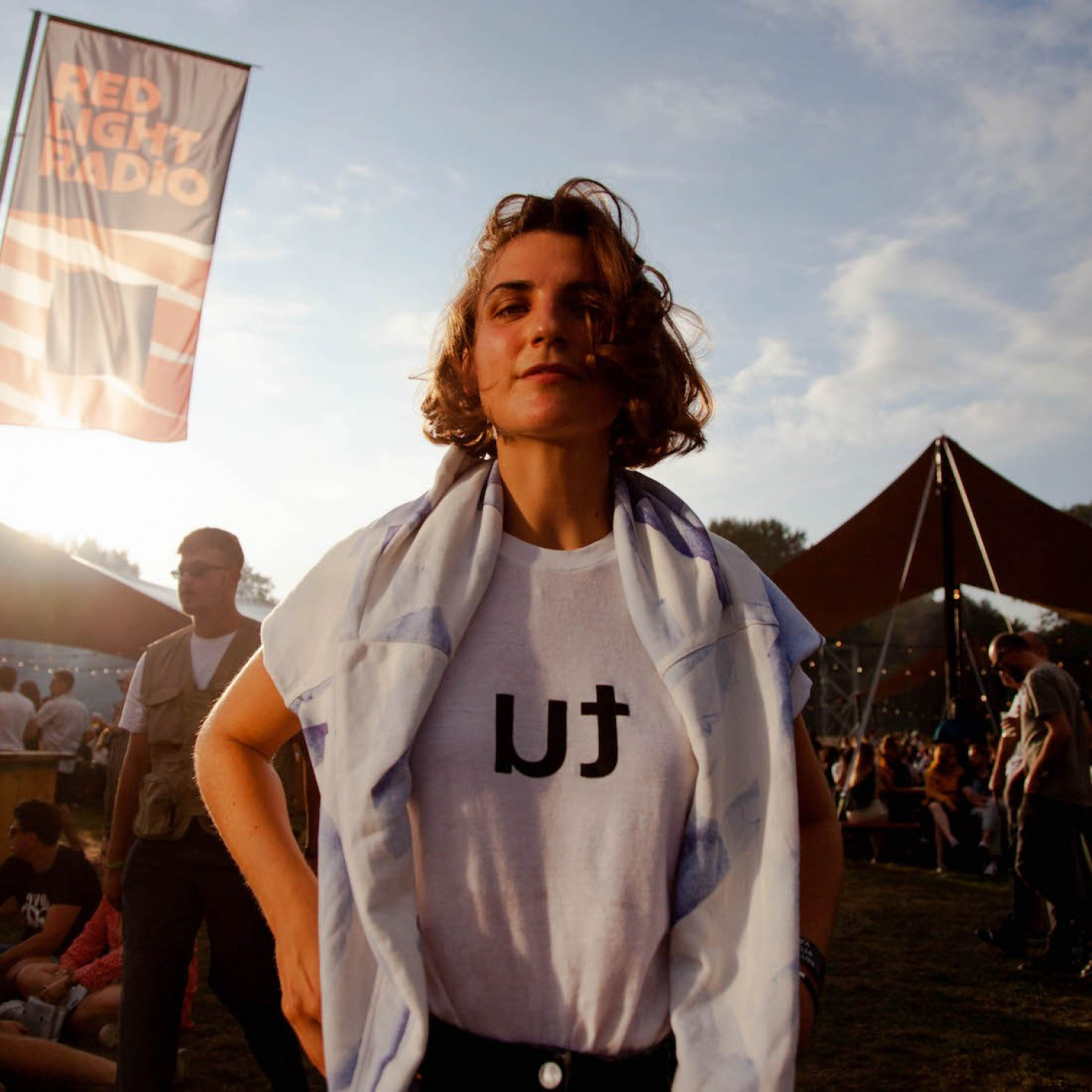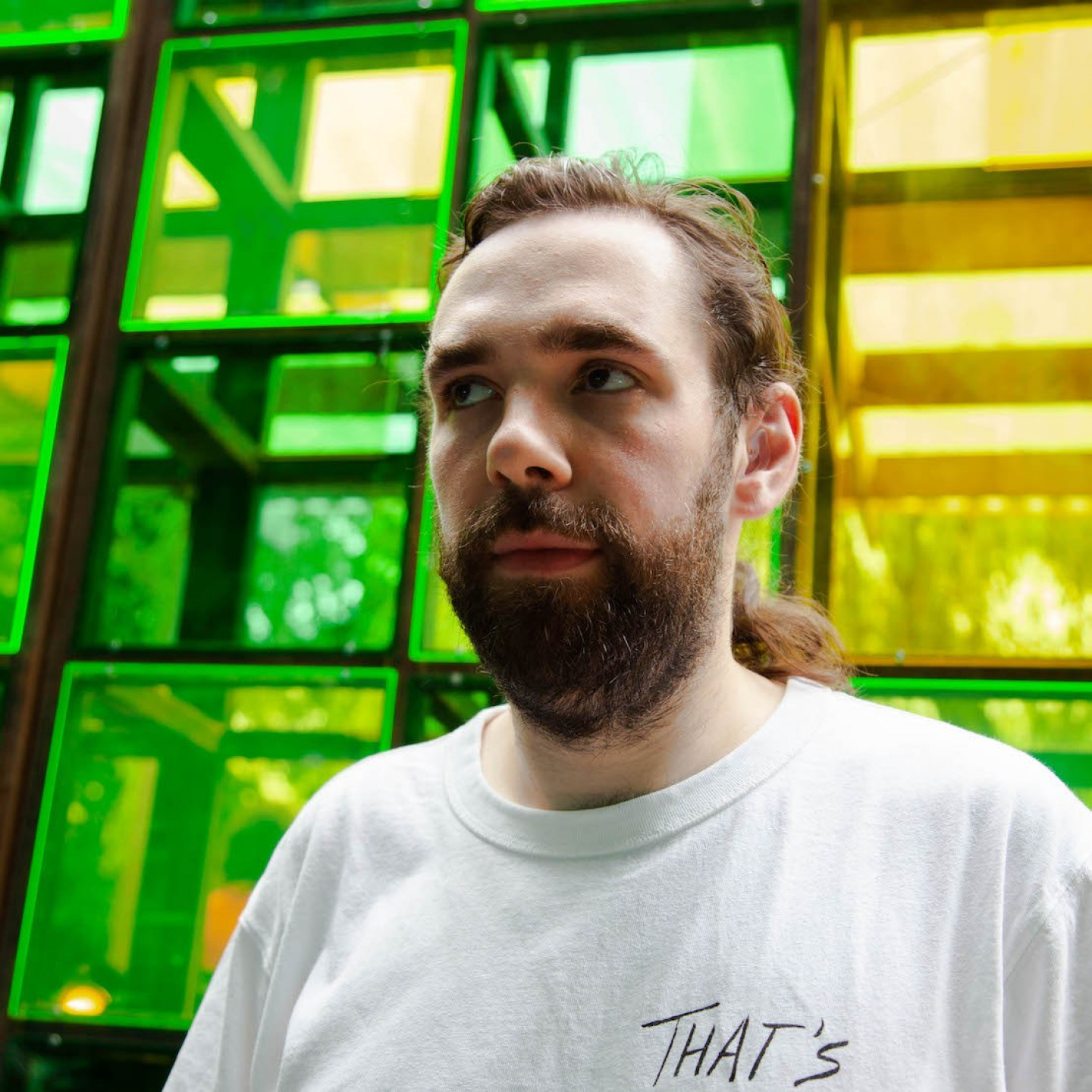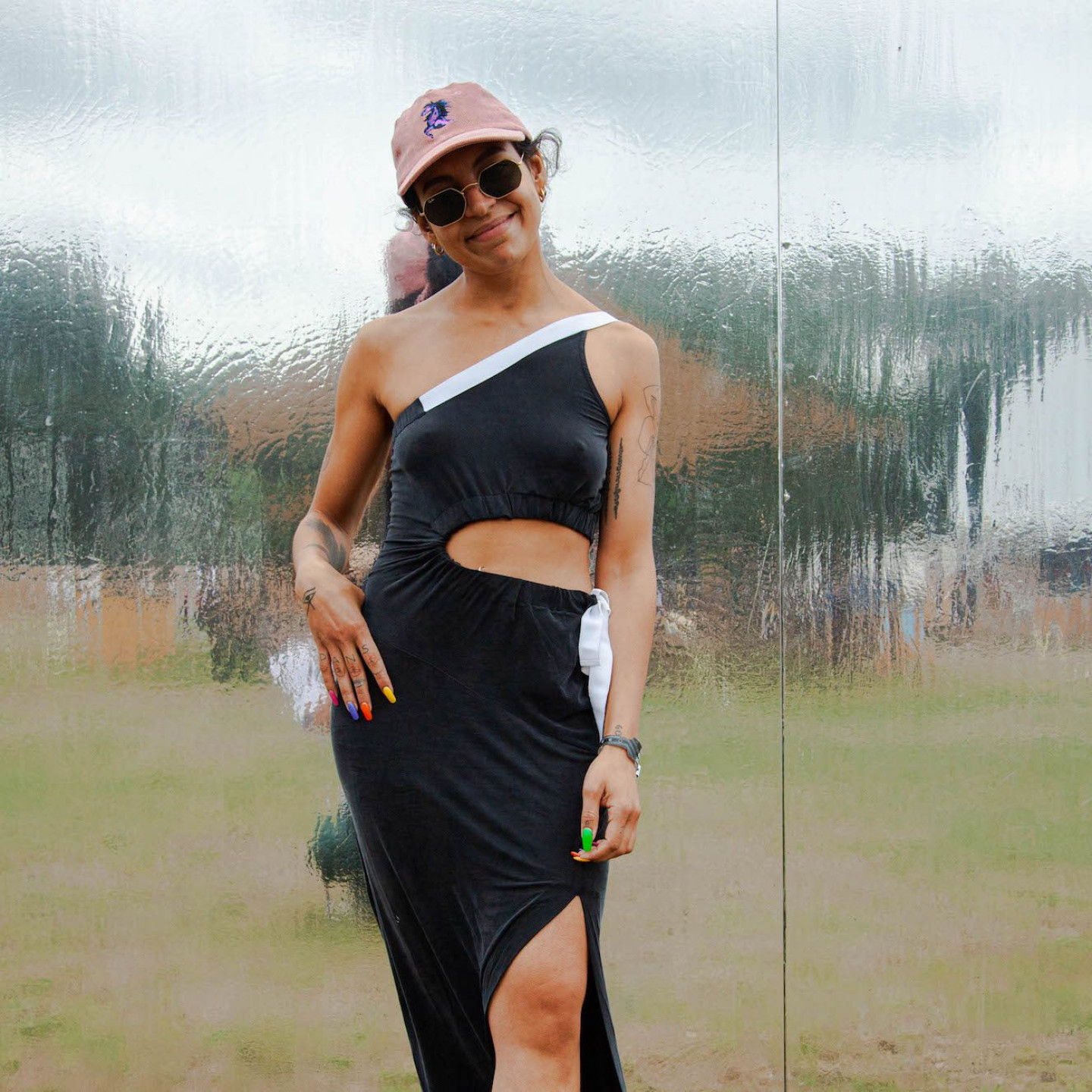 Saturday 3 August - 21:06
The University of Danny Krivit is in session
Come and get an education from one of the very best.
Saturday 3 August - 20:59
Now at the UFO II: The Empire Line
Posted from the audience, it's the experimental super-group Empire Line at the UFO II.
Saturday 3 August - 20:49
A masterclass in playing larger stages
Octo Octa & Eris Drew are dazzling a huge crowd today with psychedelic, positive, powerful pumpers.
Saturday 3 August - 20:35
Afrodeutsche in full effect
Sparks are flying over at Boiler Room as Afrodeutsche makes her first Dekmantel appearance in fine style.
Saturday 3 August - 20:27
Musical mutualism from Solar and Cinnaman at the UFO II
Their friendship clearly reverberated in the set they played — read more about this golden combination in the Q&A a bit further down.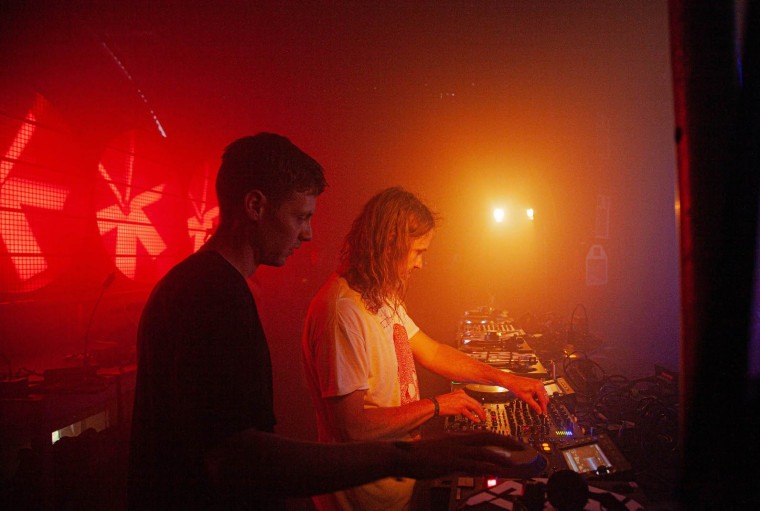 Saturday 3 August - 20:02
Parrish Smith's Wonderdome
GS: I've been to a lot of Dekmantel events and I can say with absolute confidence Parrish Smith in the UFO today is hardest 4/4 ever played at any of them. Umwelt in UFO II felt speedy but this is something beyond. Unrelenting, un-Shazamable hardcore, gabber and militant techno march. We are in 155-170bpm territory and the crowd are going absolutely spare. Holland's fearsome and sometimes denigrated legacy is in good hands.
Saturday 3 August - 19:55
Octo Octa and Eris Drew spread the love on the Main Stage
CR: More B2B sets should start with a snog, right? And it feels more than fitting that Octo Octa and Eris Drew's full throttle Main Stage perfomance is perfectly aligned with the Pride celebrations elsewhere in the city. The whole field is packed out for the rave partnership's 90s-leaning set, with piano house anthems and scratchy breaks flung out in quick sucession. As one grabs the headphones, the other acts as her hype girl, taking it in turns to pull shapes as they dig for fresh vinyl. Eris wows the crowd with her phenomenal turntablist skills, scratching like it never went out of style – maybe this is the return of the DMC aesthetic? – before they sign out with the unstoppable momentum of DJ-E-One's engine-powered 'Train'.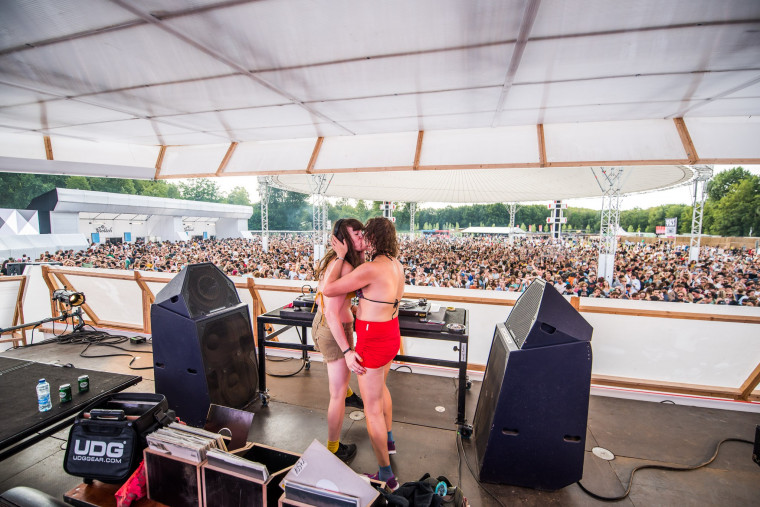 Saturday 3 August - 19:47
The kids want house
And Eris Drew & Octo Octa are happily providing. The Main stage is lit.
Saturday 3 August - 19:44
Kamaal Williams live at our mainstage earlier
He's one of many live performers on our Main Stage this weekend, but few can match this level of fizz and funk.
Saturday 3 August - 19:26
Batu's spoiling us with two closing sets this weekend
Closing down the Greenhouse tonight for three hours from 8 till 11, tomorrow he's on the roster for a one-hour slot at the Boiler Room. We caught up with him to see how he approaches these two gigs and to look back at our earlier Batu encounter.
DEKMANTEL: Your two appearances at this year's Dekmantel Festival are both closing slots, yet at different stages and of different durations. How do you approach these two different sets?
BATU: I think the Greenhouse on Saturday for me is about showcasing exactly where my development as a DJ has reached. I think my style has evolved over the last year and it feels like a great occasion to show a big audience something that's honest to where I think i'm heading. I don't want to compromise much. Sunday for Boiler Room is a bit different. An hour time means youve got to get to your point quicker and with it being the end of the festival I want people to feel like they are going out on a high. So I want to do something intense and fresh but also give people a nice final farewell for the year :)
DEKMANTEL: You made your Dekmantel debut during Selectors last year, a set which led to much appraisal. How do look back at that set?
BATU: It was a very intense weekend and I feel like a lot changed for me that night. Whats weird though is how perfectly things come together when youre DJing during those moments, youre not really in control anymore. It's not something you can ever emulate.
More of this interview coming soon.
Saturday 3 August - 19:19
Interstellar Funk just started at the Boiler Room
Over at the live-streamed pit, we still have Bruce, Roza Terenzi and Ben UFO coming up later.
Stream it right here.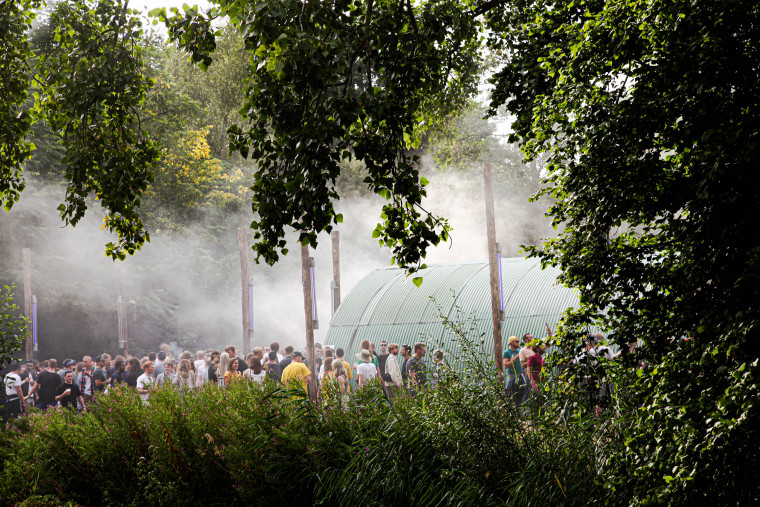 Saturday 3 August - 19:04
TUTU at the Red Light Stage!
Saturday 3 August - 18:55
Behold some tools of the trade used by the pros this weekend
The right combination of kit and killer records, our DJs might get lucky and unleash the sound of the summer...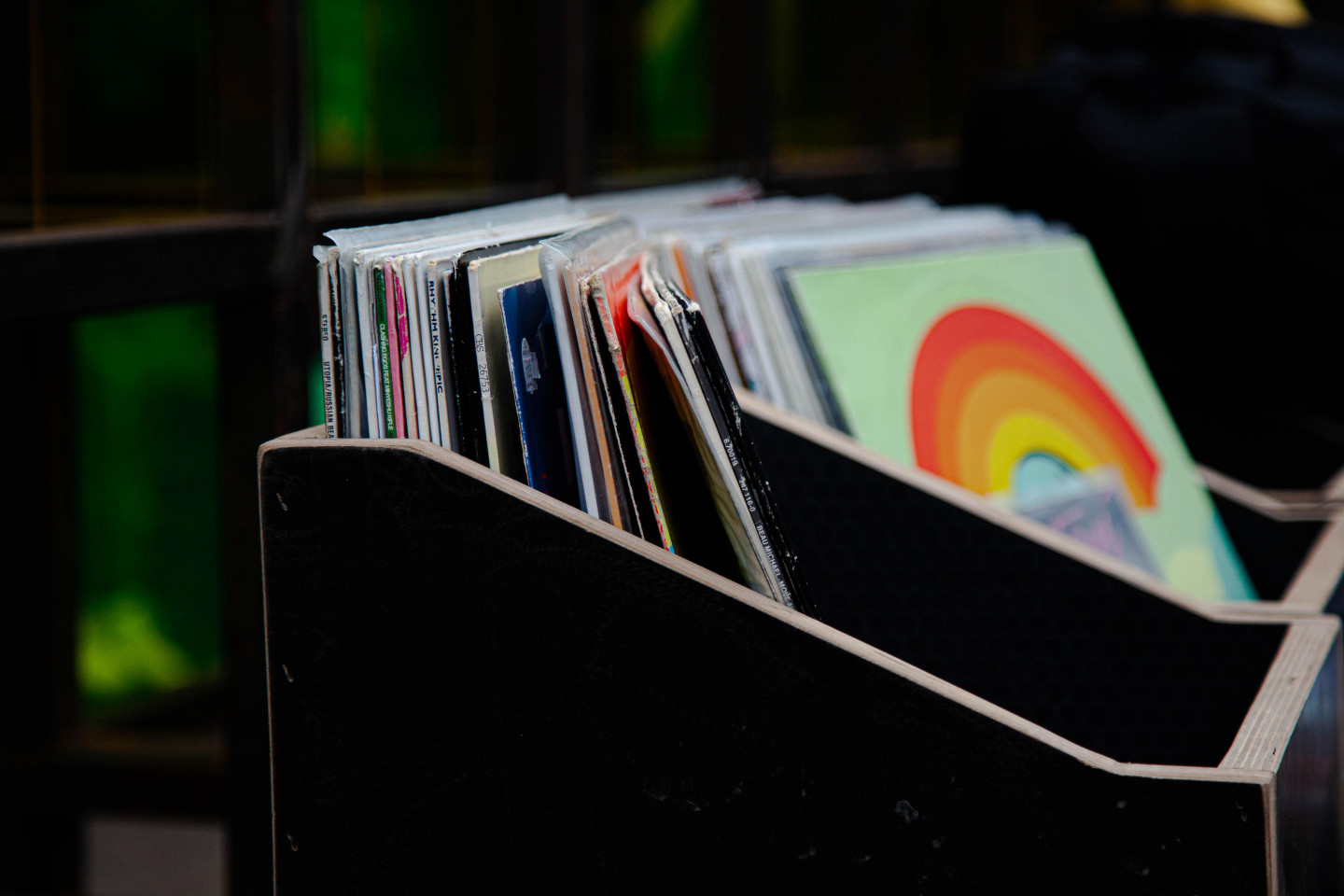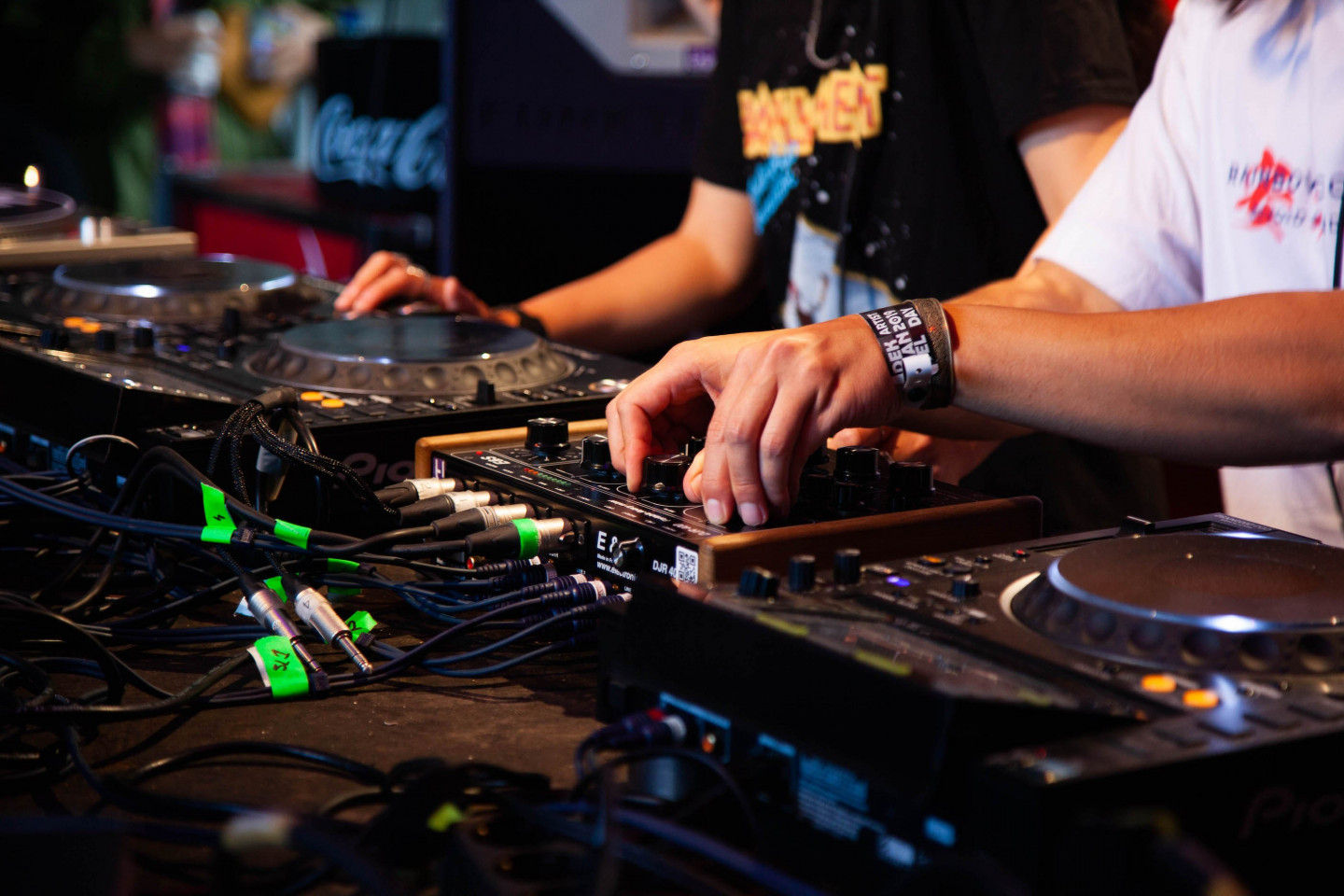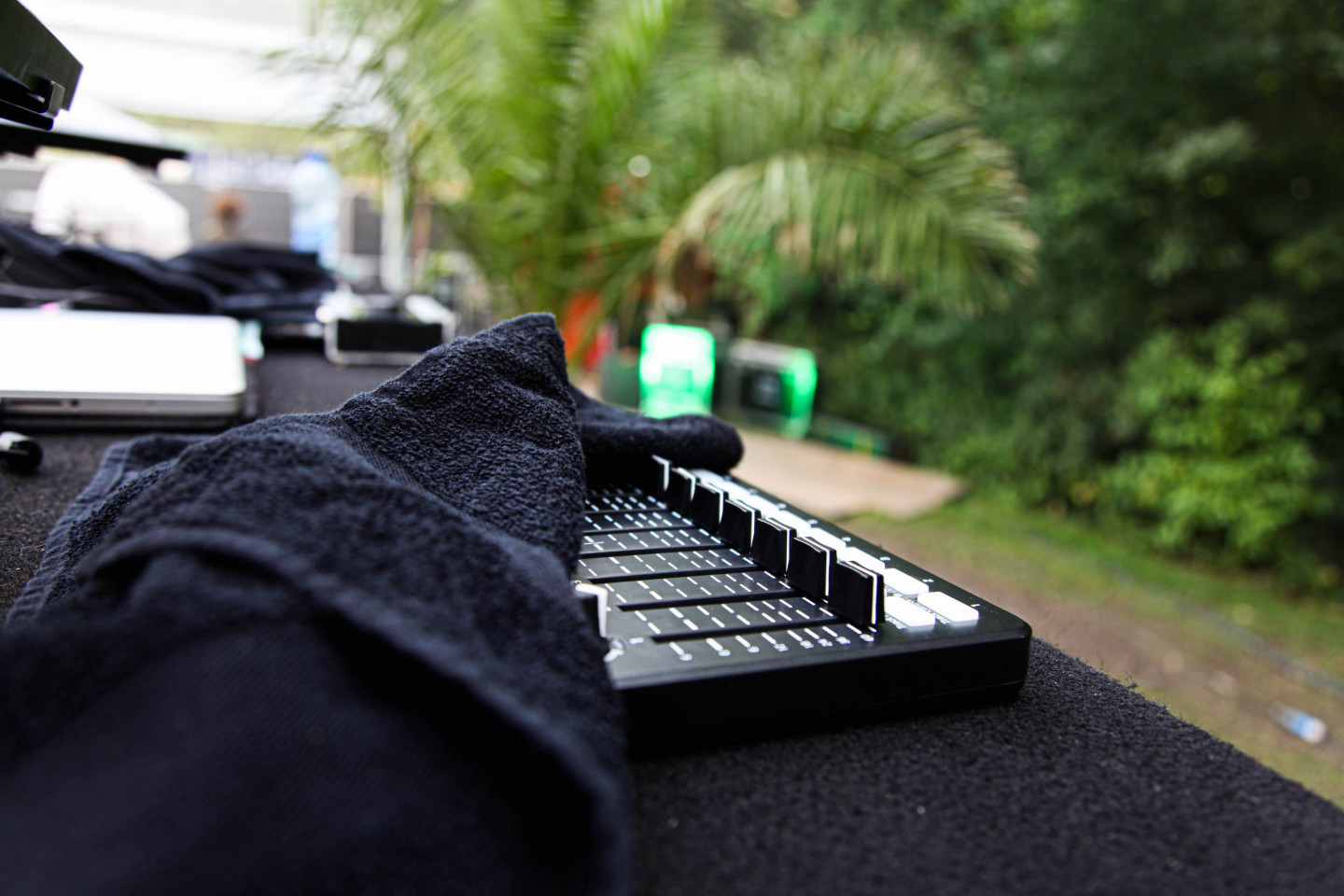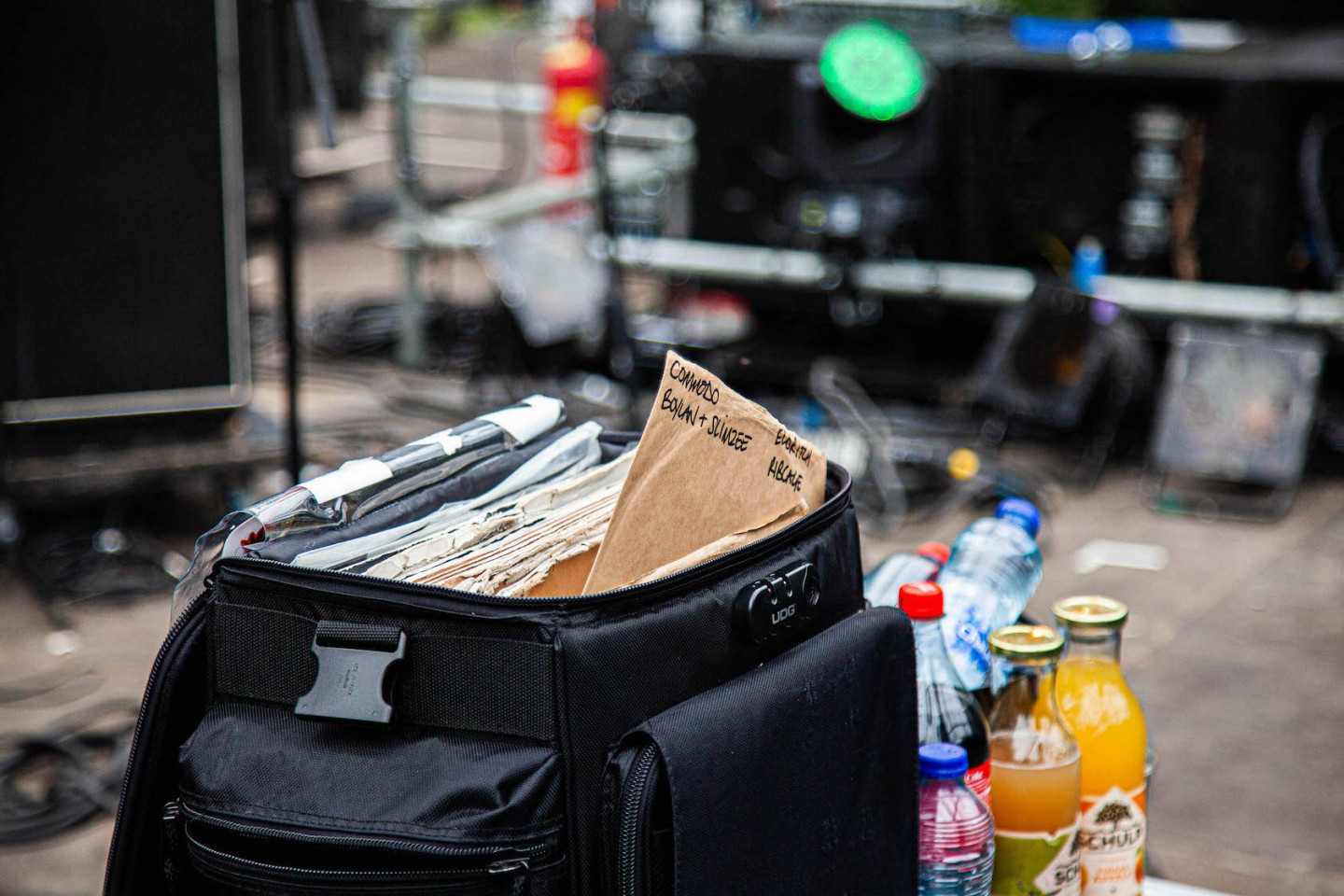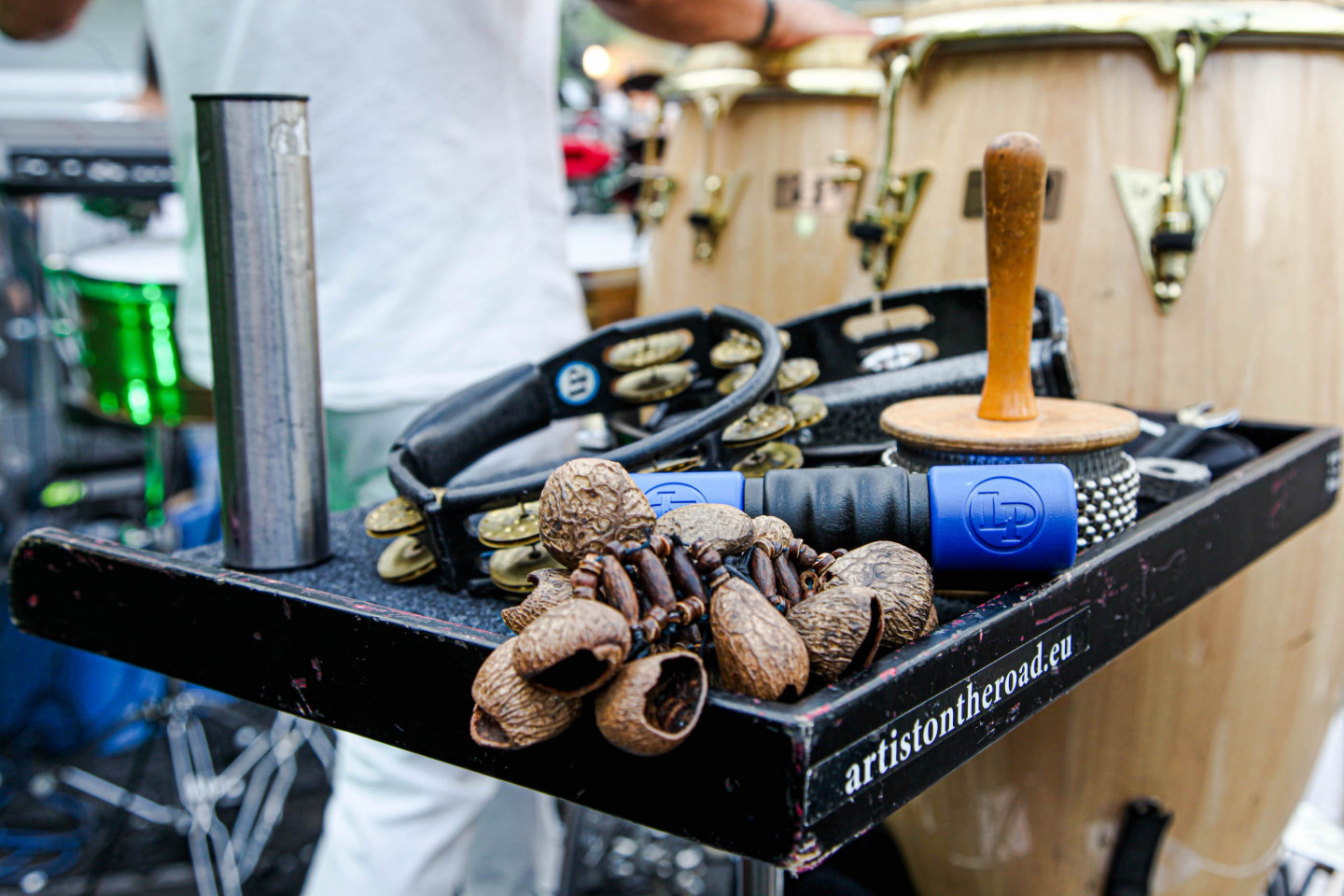 Saturday 3 August - 18:45
On stage in 10 minutes: riddim roughnecks Equiknoxx with Shanique Marie
Chal Ravens dived into their background story.
Outside of Jamaica, Equiknoxx are best known for their haunting and psychedelic dancehall productions on labels like DDS, making riddims from curious found sounds like plastic bags and photocopiers. But back at home, "the Equiknoxx sound" means something completely different. In 2008, Equiknoxx producers Gavsborg and Bobby Blackbird teamed up with Kingston MC Aidonia to score their biggest and most divisive hit: 'Sky Daggering', a vivid, turbo-boosted riddim that propelled the "daggering" dance craze to terrifying new heights.
At the time, daggering was evolving from a raunchy dance style into a genre of its own, which sped along at 130 BPM rather than dancehall's usual 100 BPM bump, sometimes putting hardcore humpers in physical danger (there were rumours – hard to verify, for obvious reasons – of an epidemic of "fractured penises" during this period). The controversial riddim contributed to a rift in the island's music scene as authorities cracked down on the dance craze and introduced strict censorship on any music that could be linked to daggering."
That was a very controversial and influential song," Bobby Blackbird told The Wire this year. "There was nothing like it. Not just the topic, but musically – the way the keys were played, the way the drums were done, nothing in dancehall sounded like that. There were a lot of copycats after."
Saturday 3 August - 18:25
Eris Drew and Octo Octa kicking the door in over at the Mainstage
Less than an hour into their set, they dropped this Strictly Rhythm thumper.
Saturday 3 August - 18:17
Paquita Gordon just finished her set
Able to glide between tempos and styles in the click of a finger, Italian talent Paquita Gordon is readymade for our Selectors stage.
Saturday 3 August - 18:08
Kings of New York
GS: It is just shy of 6000km to Harlem from Dekmantel Festival (Haarlem is a mere 19). And yet, on both sides of a cleaved path in the middle of a usually assuming patch of rural forest, we hold court to New York music royalty.
To the right, Leroy Burgess and the nine piece band he raved about during Thursday's Resident Advisor conference are absolutely smoking it. The Greenhouse doubles in attendance within minutes of DJ Spinna's heartfelt intro; the squelching funk and powerhouse vocals are going down a treat.
To the left, Danny Krivit, star of our recent mini-doc, cues up his opening tracks at Selectors. Body, Soul, Heart, Mind, Smile: he has it all. At both stages, the sun is peaking out from the crowds and we are evidently in for a timeless treat.
CR: A guitar solo? At Dekmantel Festival?! Absolutely outrageous, I want my money back. (The Greenhouse is absolutely on fire. "I'm having fun," agrees Leroy.)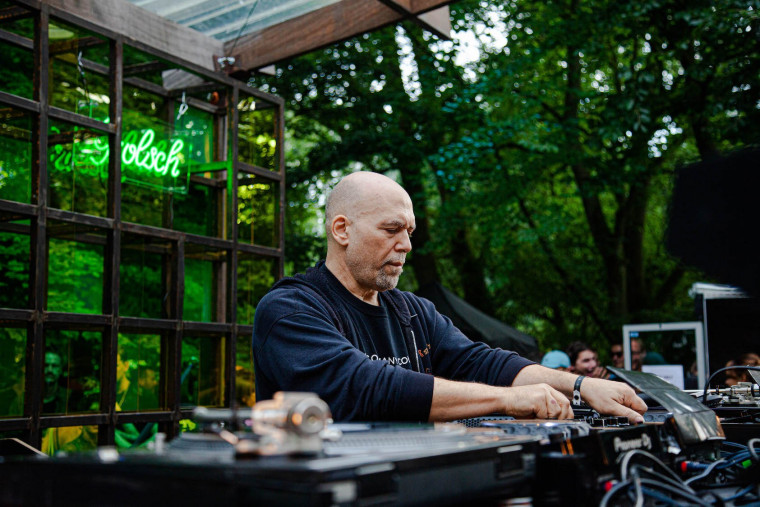 Saturday 3 August - 17:47
A+A Music Factory
GS: Sometimes, no matter how meticulously prepared for a festival you are, things slip the net. Despite rigorous schedule analysis, neither myself nor Chal had noticed The Hacker on the bill. What we thought was a headline level act sequestered away in semi-secrecy turned out to just be our own fault: the UFO II is packed out for Amato & Adriani. The Mannequin boss and the electro vet are doling out the kind of campy, vampy horror-Italo, sharp acid and roguish psychopomp. The clock reads 5.15 but it feels like a.m. not p.m. Saturday is indisputably in full swing.
Saturday 3 August - 17:46
Our UFO wing is not for the faint hearted
After doubling the dose by adding an UFO II last year, we now can explore all corners of dark, extraterrestrial music.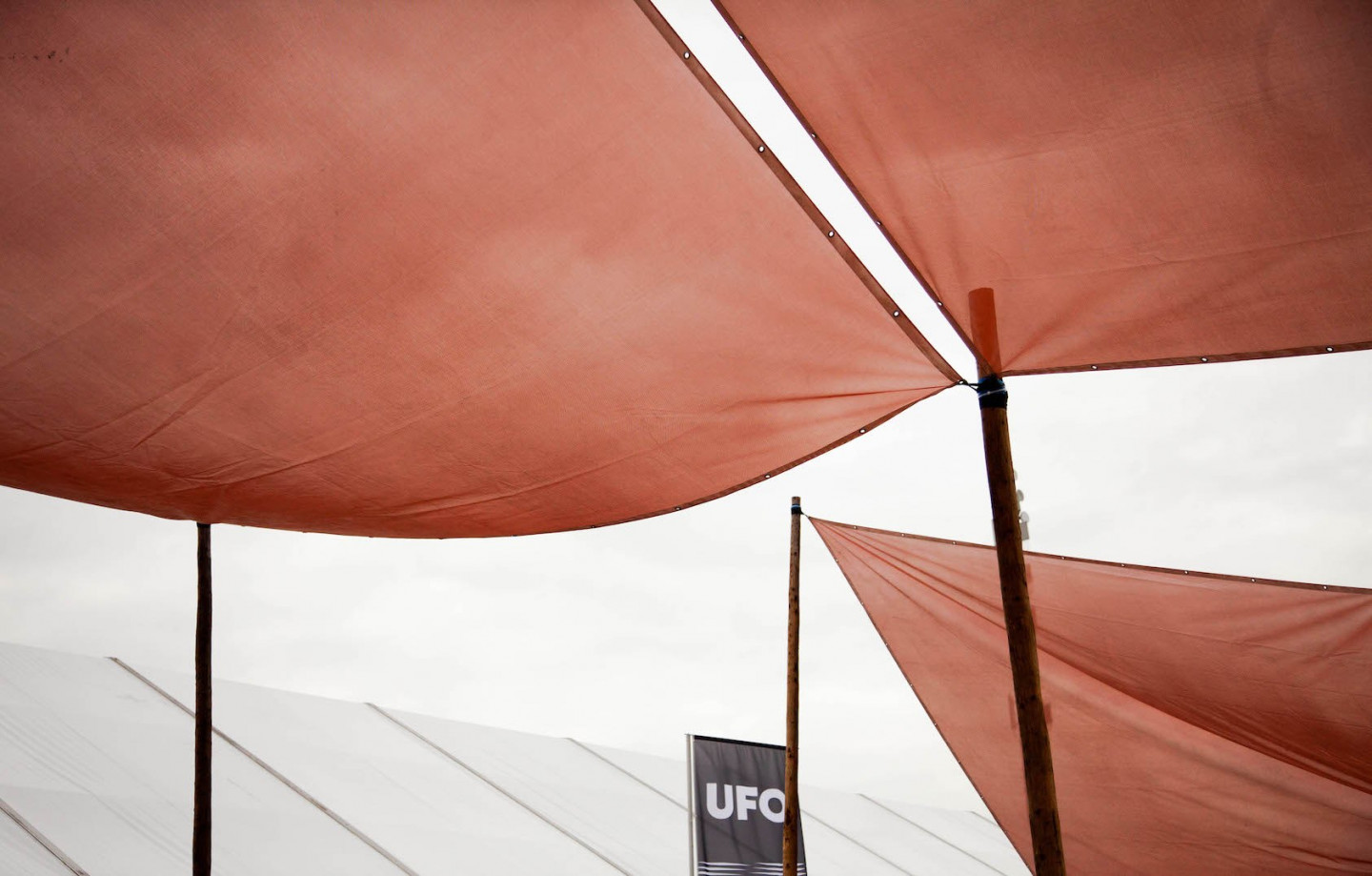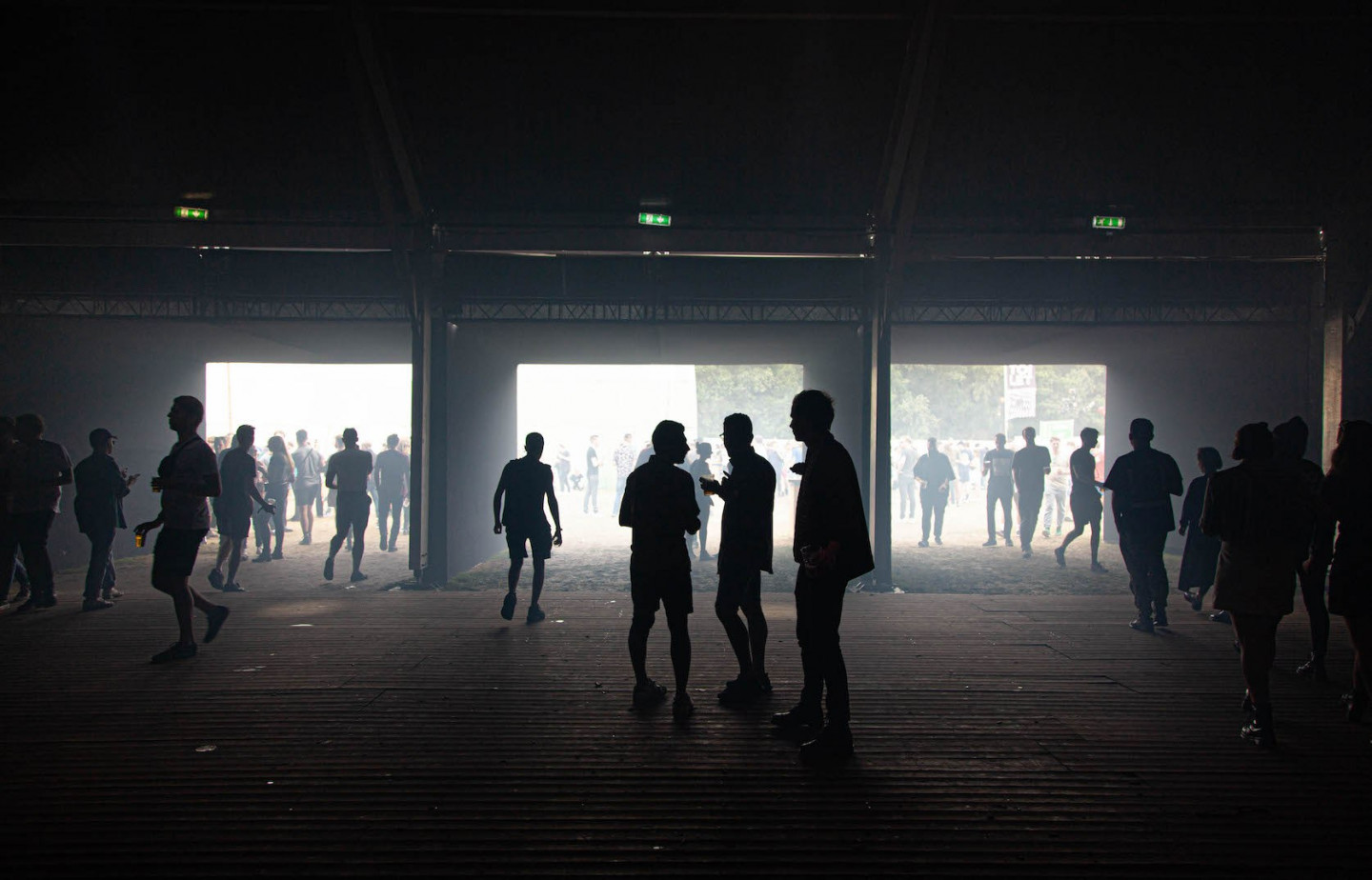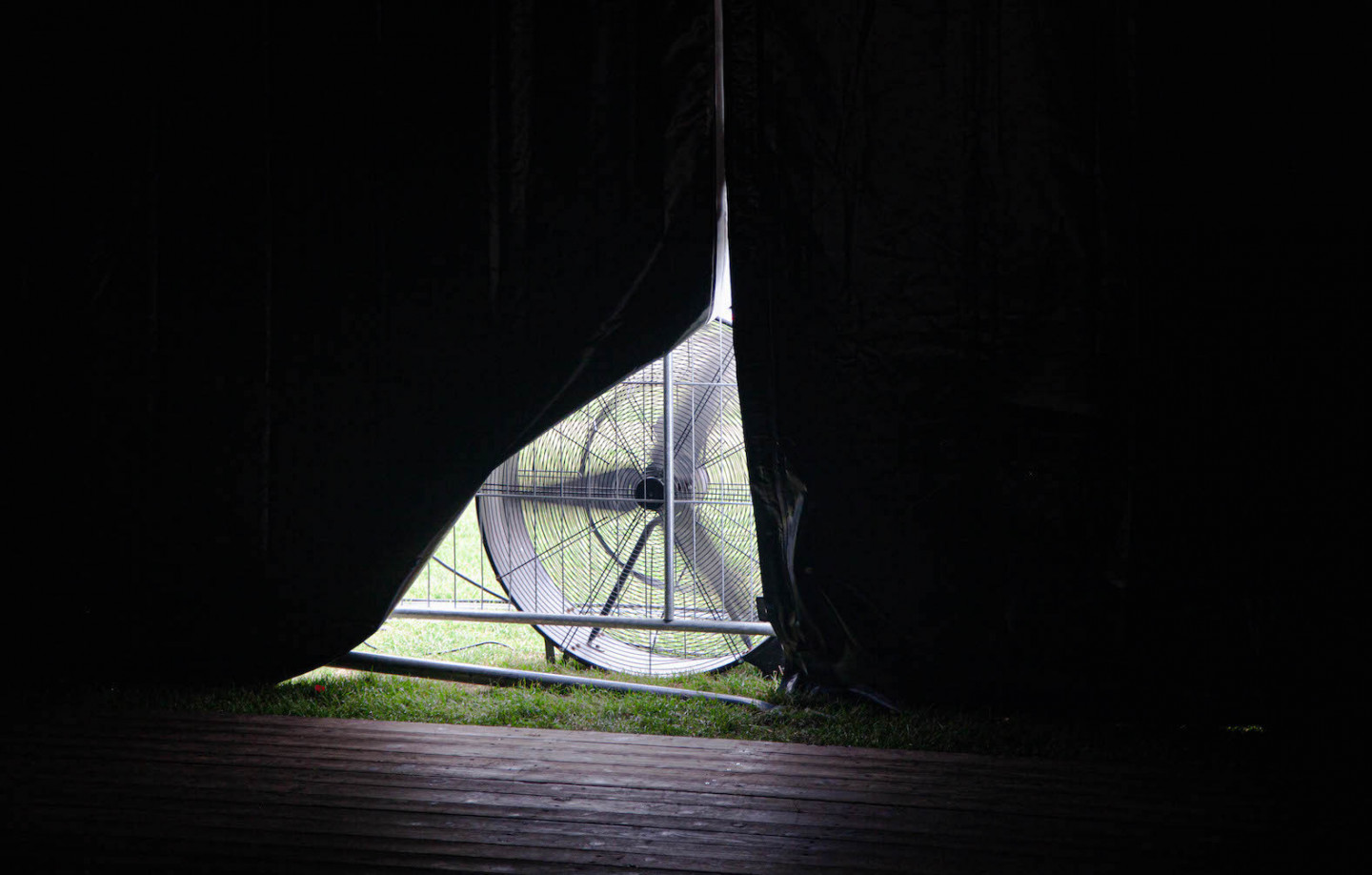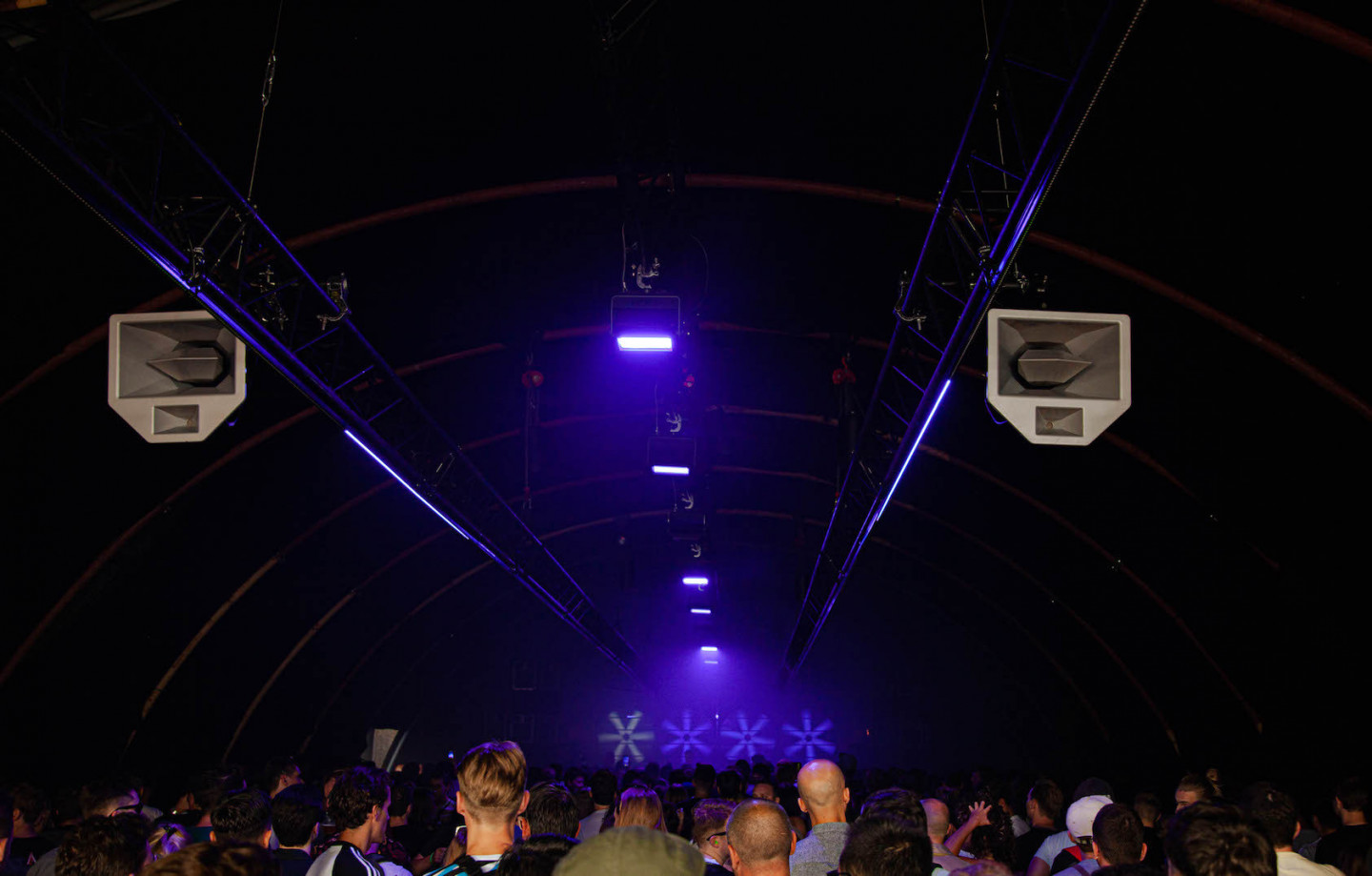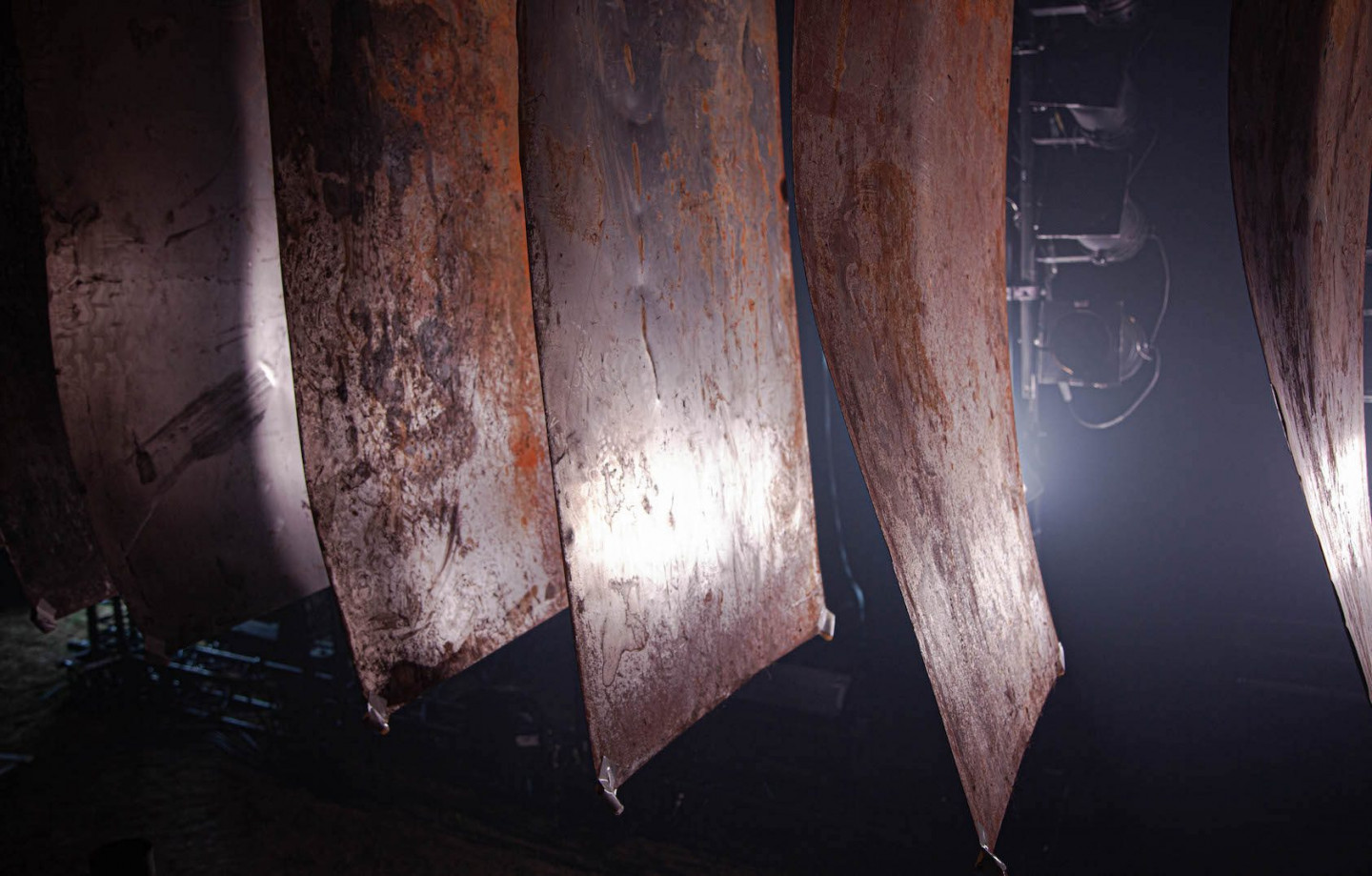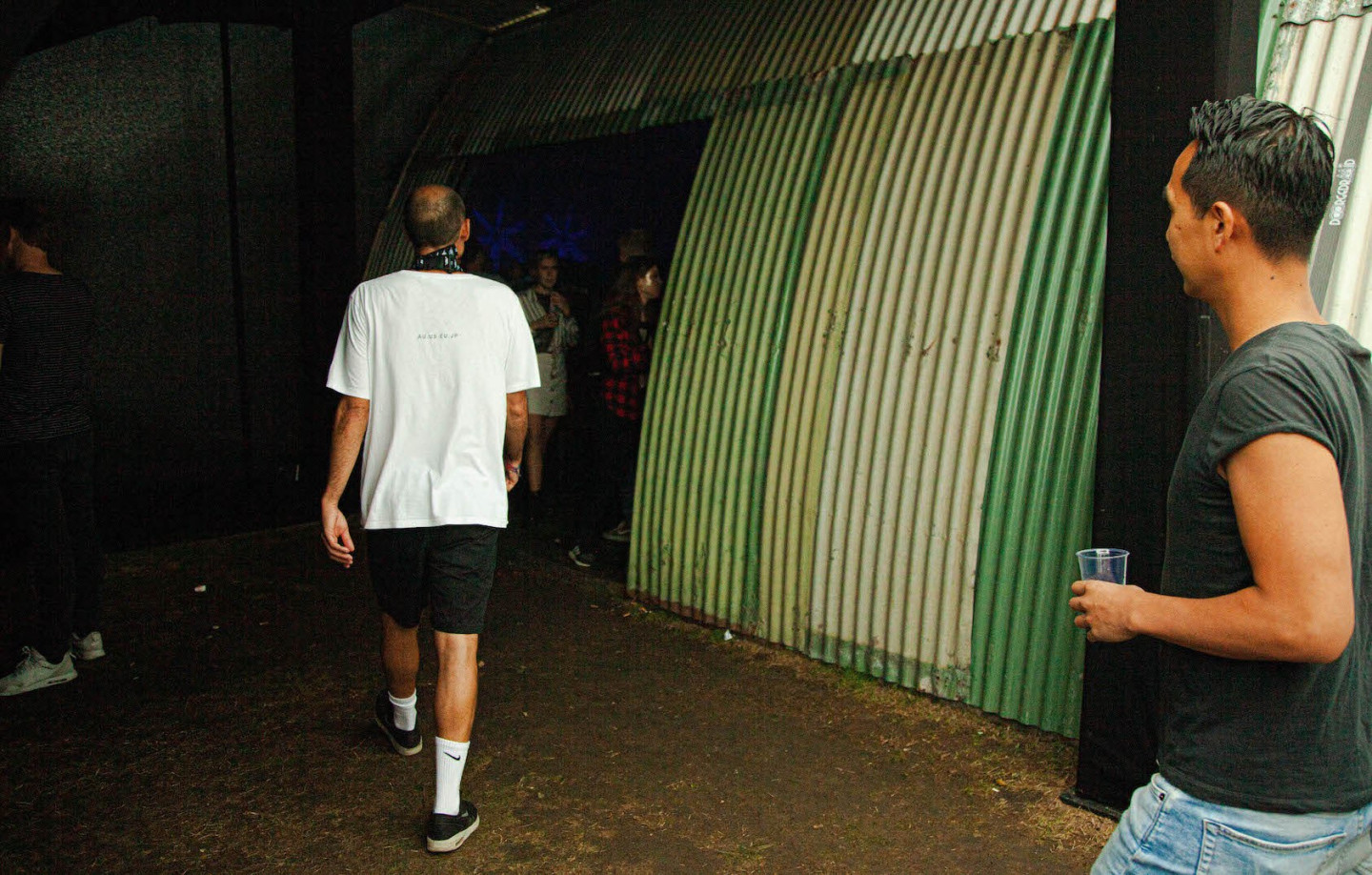 Saturday 3 August - 17:33
The San-Fransico-Amsterdam connection
Dekmantel friend since day one Cinnaman is going back-to-back with San Fransiscan Solar, starting about now. Being good friends and musically likeminded selectors, Chanel Kadir (CK) asked them a few questions in anticipation of their set at the Greenhouse.
CK: So starting from the very beginning, how did you both meet and start playing sets together?
CINNAMAN: It's actually quite a funny story, I posted the story on Instagram today but the first time we met was when Solar was playing Lente Kabinet and after his set he looked kinda lost. So I went and introduced myself to him and was like I'm going to quit my job for the day and going to be the best tour manager you've ever had. I took him to all the parties and after parties and proper looked after him. At one point Casper was like where is my drink and I was like, I'm not your tour manager! So that was kind of like how we first met. Two years ago we did our first tour together in the US, it was nice. Especially Hot Mass, that was amazing.
SOLAR: That was the first time we did like three dates together.
CINNAMAN: No we did four, we did Hot Mass, Miami and San Francisco twice.
CHANEL KADIR: Why do you think it worked so well playing together?
SOLAR: I think it's because of the friendship we had before we started playing together and just having respect for each other musically. Before that tour, we had never played back-to-back.
CINNAMAN: Yeah I think the connection we had before we started playing together helped. You know, I will never do a back-to-back set with someone I don't know. You never know what someone's vibe is like in the booth and it's so important because for me it comes from the heart. If I don't feel good, I play bad and when you're together it can be fun, sometimes you can go to a higher place.
SOLAR: Sometimes it can be tricky, you need to have a meeting point somewhere. You can play different kinds of music but there still needs to be a connection somewhere.
CK: You both have really eclectic sounds, so when it comes to playing together is one person leading? How do you know when to switch it up?
CINNAMAN: He's older than me so I'm following him!
SOLAR: Yeah I'm a grandfather haha.
CINNAMAN: I'm a very respectful person so I will follow him haha.
CK: What can people expect from your set?
SOLAR: This is the first time I'm seeing UFO II but it seems to be pretty full on and experimental in there. So I'm looking forward to exploring that. It's the perfect stage for us to play.
More of this interview coming soon.
Saturday 3 August - 17:16
Krackfree Soundsystem is something sent straight from outer space
Truly insane fidelity that turns every record into a beast - head over to the Red Light Radio stage and witness it for yourself.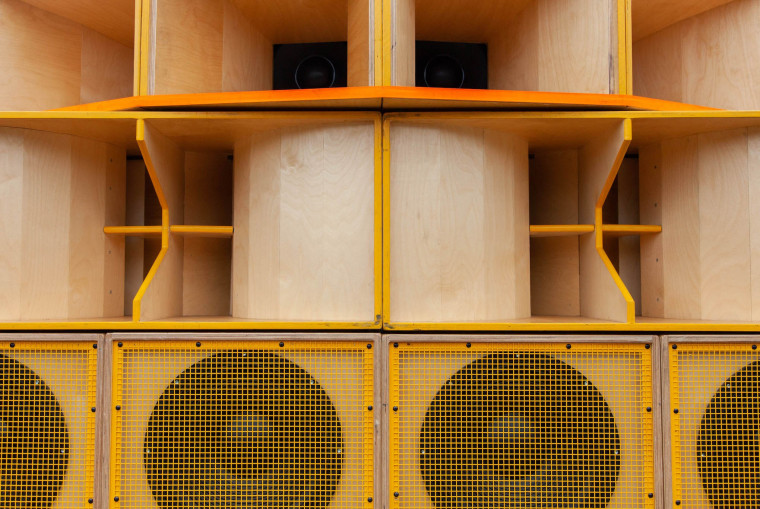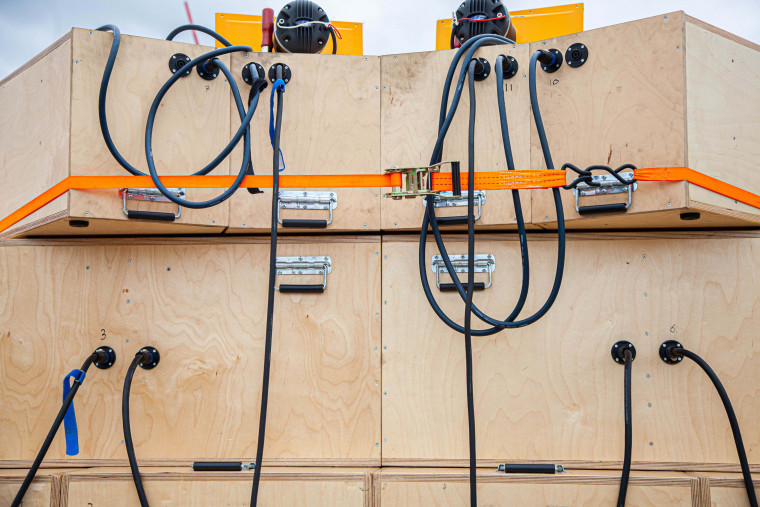 Saturday 3 August - 16:57
Now live at the UFO stage: Neon Chambers
Neon Chambers is one of those intriguing collaborations we're eager to know more about — especially if that collaboration is that of Sigha and Kangding Ray. We asked them some questions in advance of they're current set about their aesthetic and upcoming work.
Interview - Neon Chambers
DEKMANTEL: Neon Chambers is a new project featuring Kangding Ray and Sigha. How would you describe the sound and aesthetics of Neon Chambers?
NEON CHAMBERS: The project has developed very freely. From the start we knew we didn't want it to occupy the same sonic landscapes as either of our solo work, so we explored ideas and influences that were a little more removed from either of our work as Sigha or Kangding Ray. We're both particularly interested in the reshaping of genre boundaries and identifiers that we see happening at the moment and the way technology is driving this. Things feel particularly fluid and this ethos has seeped into the project as well.
DEKMANTEL: We heard from a reliable source that a debut release is coming very soon? Can you already tell something about it?
NEON CHAMBERS: We've been hugely lucky to have had the chance to let Neon Chambers mature and find its voice in the live arena without a release. But we have so much material we can't wait for people to hear. The first EP is all wrapped and presents a really clear sample of the sound we've been working on.
More of this interview coming soon.
Saturday 3 August - 16:34
Black Merlin casts a heavy spell in UFO II
CR: There are four gigantic fans whirring behind the DJs at UFO II - the kind of thing you'd see on the set of a industrially styled '80s pop video, next to bouffant hairdos and chainlink fences. Whether they're actually affecting the temperature in this iron cave is unclear, but with Black Merlin chugging out a set of filthy-dirty, acid-fried stompers, they make it feel like we're locked into some kind of techno wind tunnel. Imagine the ghost machines of Detroit's Packard Plant rising up and forming a wave band, and you're close to the heavy, clanging power of this set. Factory floor-fillers!
Saturday 3 August - 16:27
Paquita Gordon: Looking Backwards To Move Forward
Paquita Gordon just started at the Selectors stage. Before her set, Mathis Neuhaus caught up with her at the festival site.

"Paquita Gordon does whatever she wants. Hailling from a country that is known for its cultural heritage as much as it is for its traditions, the Milan-based DJ's approach to selecting and playing music is everything but traditional, even though she considers herself to be an oldschool DJ. The choices she makes in the booth are bold, uncompromised and distinctively her own. No matter if she is dishing out dreamy house classics or taking it slow with unrecognizable dub steppers: her broad musical tastes allow her to tell stories ranging from easy to digest to demanding and complex and her increasingly busy touring schedule gives notice of this. She is in demand in all the important places and plays her records for the crowds in Ibiza as much as she is playing them for the dedicated few in a forest somewhere in Italy."
PAQUITA GORDON: The music I play sometimes evokes a feeling of nostalgia. I have southern blood and the region of Puglia, for example, has a rich tradition of dramatic theatre. But it's not only that. It is also compassion, multiculturality and love. It's never just light content from Italy.
PAQUITA GORDON: I consider myself an oldschool DJ. I like to find and feel innovation despite time and it is important to engage with what has been done before to be able to build what's next.

More of this interview coming soon.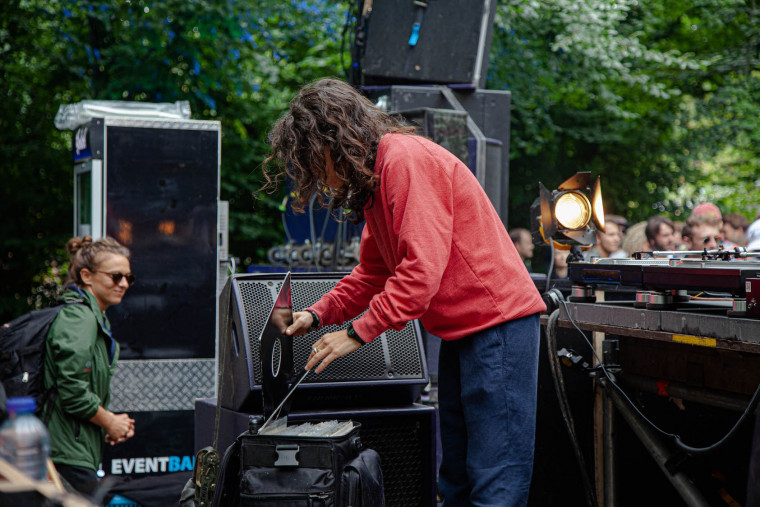 Saturday 3 August - 16:23
Not drowning, but wave-ing:
Black Merlin is slugging it out in the UFO II with his delectable, dark sound.
Saturday 3 August - 16:11
Rrose spotted a special guest at the festival
Saturday 3 August - 16:07
DJ Spinna just dropped this one at the Main Stage
Nearing the end of his set, Spinna is definitely not slowing down.
Saturday 3 August - 16:03
Fieldwork with Black Merlin
Right now, Black Merlin is over at the UFO II for a DJ set. Chal Ravens highlights why we love him as least as much for his production work.
Though he's know for crafting dark, chugging techno for dark, sweaty clubs, Black Merlin prefers to spend his time in the great outdoors, field recorder in hand. On his latest album Kosua, released on Island of the Gods last year, George Thompson took his listeners on a cinematic – and oddly nerve-wracking – journey into the jungles of Papua New Guinea. It's not just the product of his imagination. Thompson, who hails from a small town in Yorkshire, in the north of England, has been visiting the island for many years, spending time with the Kosua tribe and making recordings of their daily customs, their ancient dances and the island's cacophonous wildlife.
On one of his most recent trips to the island he went full Bear Grylls, spending two weeks alone in the jungle before descending into the crater of an extinct volcano. His recorder captured the full cacophony of the rainforest, at times so loud and dense it blurs into white noise. When he got back to his studio Thompson blended the raw material with throbbing rhythms and gloomy electronic drones; the resulting music hints at the fear and awe that humans experience when left alone and vulnerable in nature. "I'd have to say Papua New Guinea has been the most challenging thing I've done in my life and I would encourage anybody to go there," he told Test Pressing. "It's so unlike anything I've experienced. They call it the 'The Land of the Unexpected' for good reason. The sense of total isolation and being so far away from home really put life into perspective, and taught me what's truly important about living my life."
Saturday 3 August - 15:45
Costa del Lip
GS: Under a resplendent green canopy, the Selectors stage has a select sound - well-rounded disco, proto-house and global grooves. It has a specific crowd - a slightly older contingent, more on the hippie axis than the Blade-aping techno villains of the UFOs. And if it has an archetypal DJ, it could very well be Lipelis, the chugging edit master who is breezily making his way up to (gasp) 110bpm. Hearing the Simple Symmetry remix of Linda Mirada's "La Costa" this early is justifying the decision of a large contingent who have picked him as their first DJ of the afternoon. A big Saturday beckons.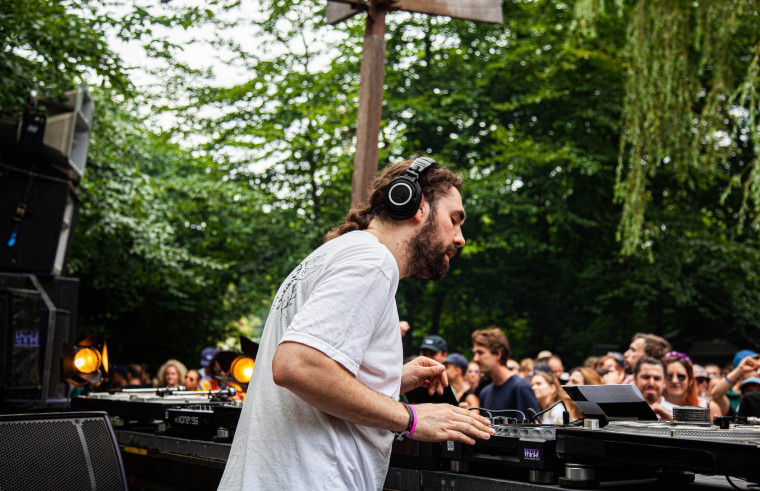 Saturday 3 August - 15:31
Calling on spirits
The Greenhouse is full of jumping spirits. Courtesy of Mala.
Saturday 3 August - 15:12
Surgeon closes our UFO Stage today
After performing as The Transcendence Orchestra on Thursday, Surgeon is back at the Amsterdamse Bos for a closing set at our UFO Stage.

Earlier this year, Aught Mag. had a chat before here in full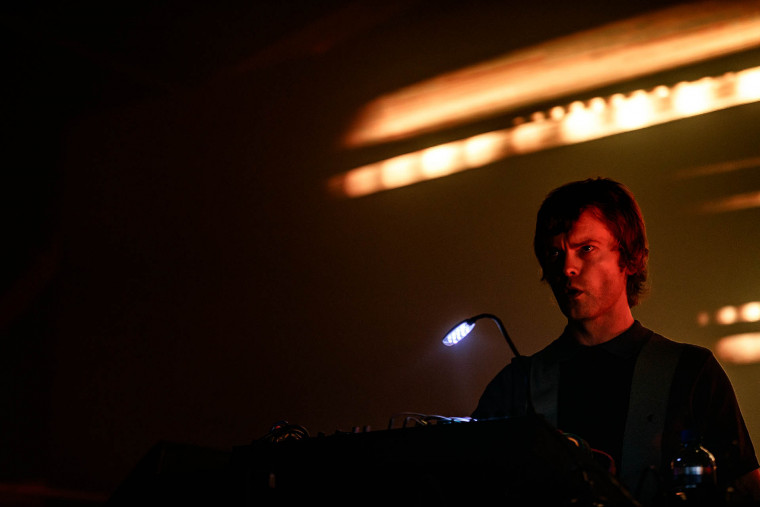 Saturday 3 August - 15:05
Many places to snoop around on our festival site, many bits and corners to explore.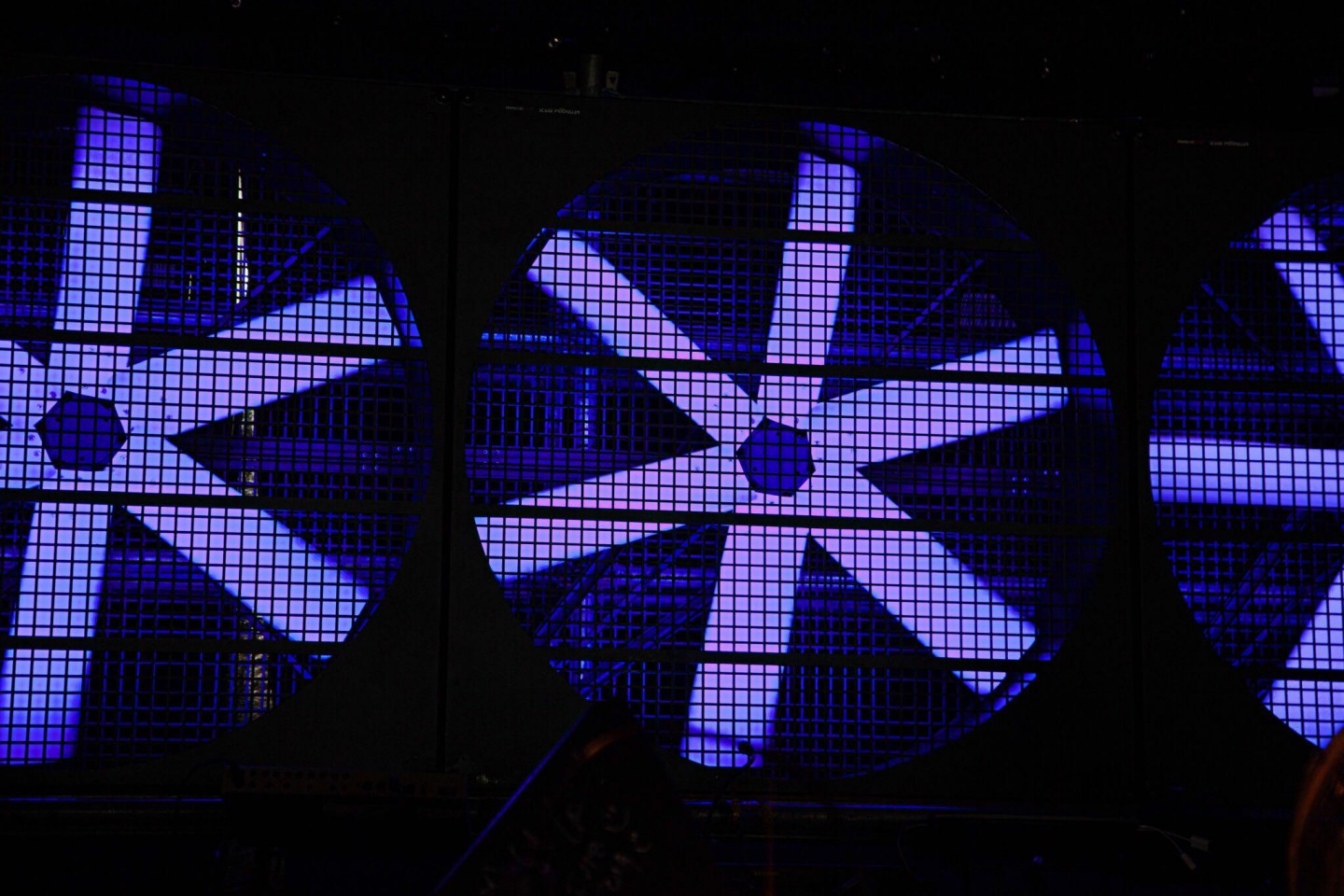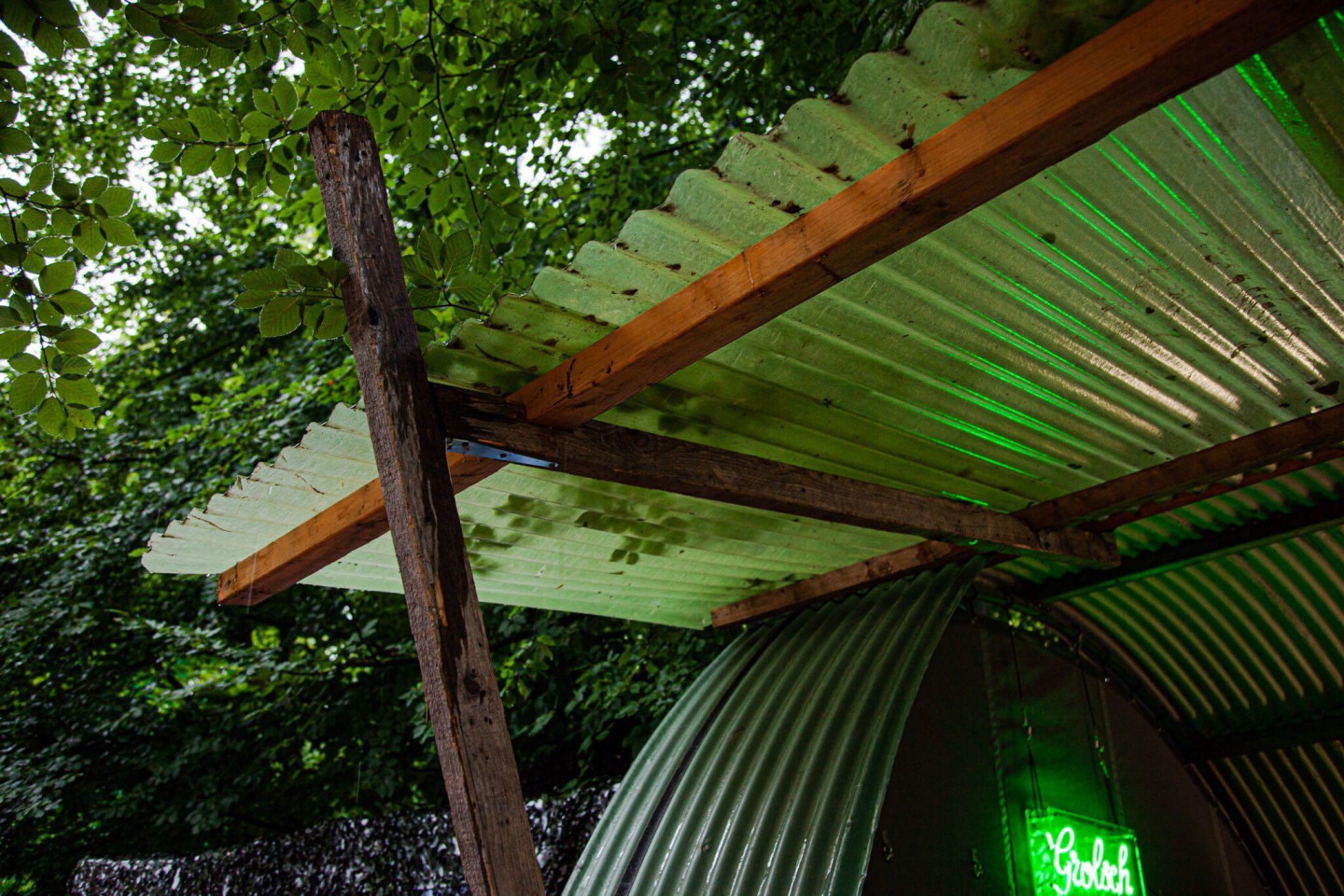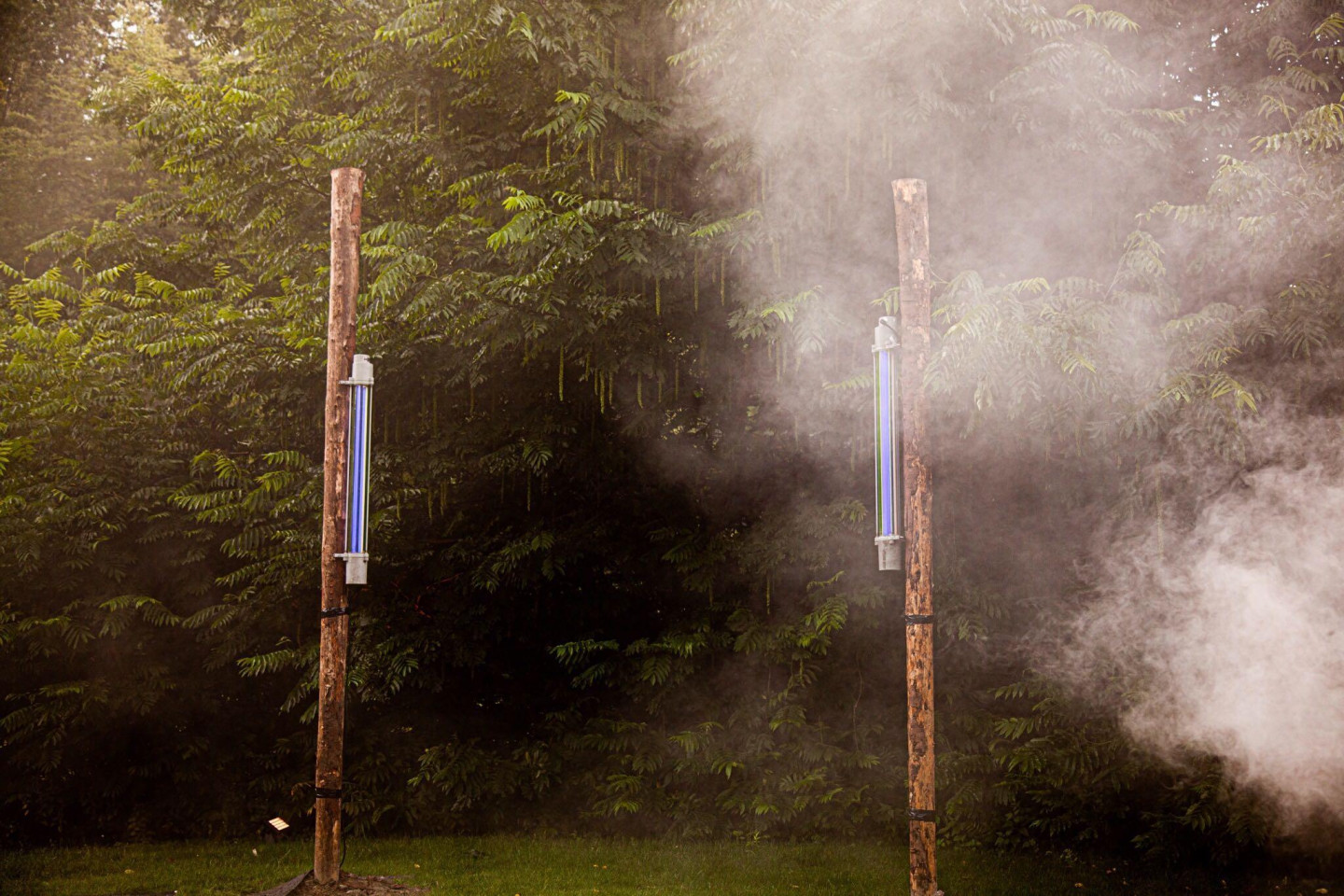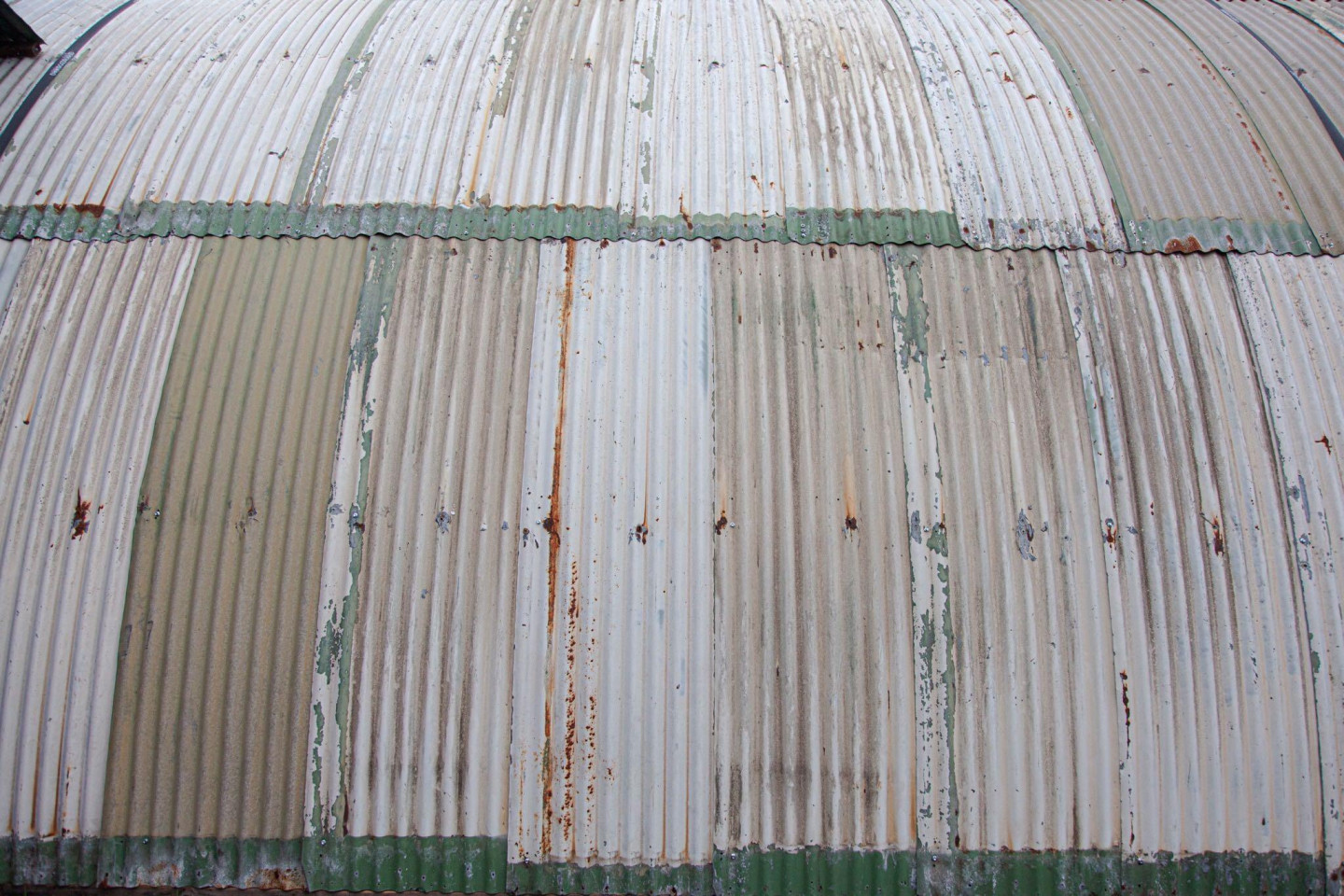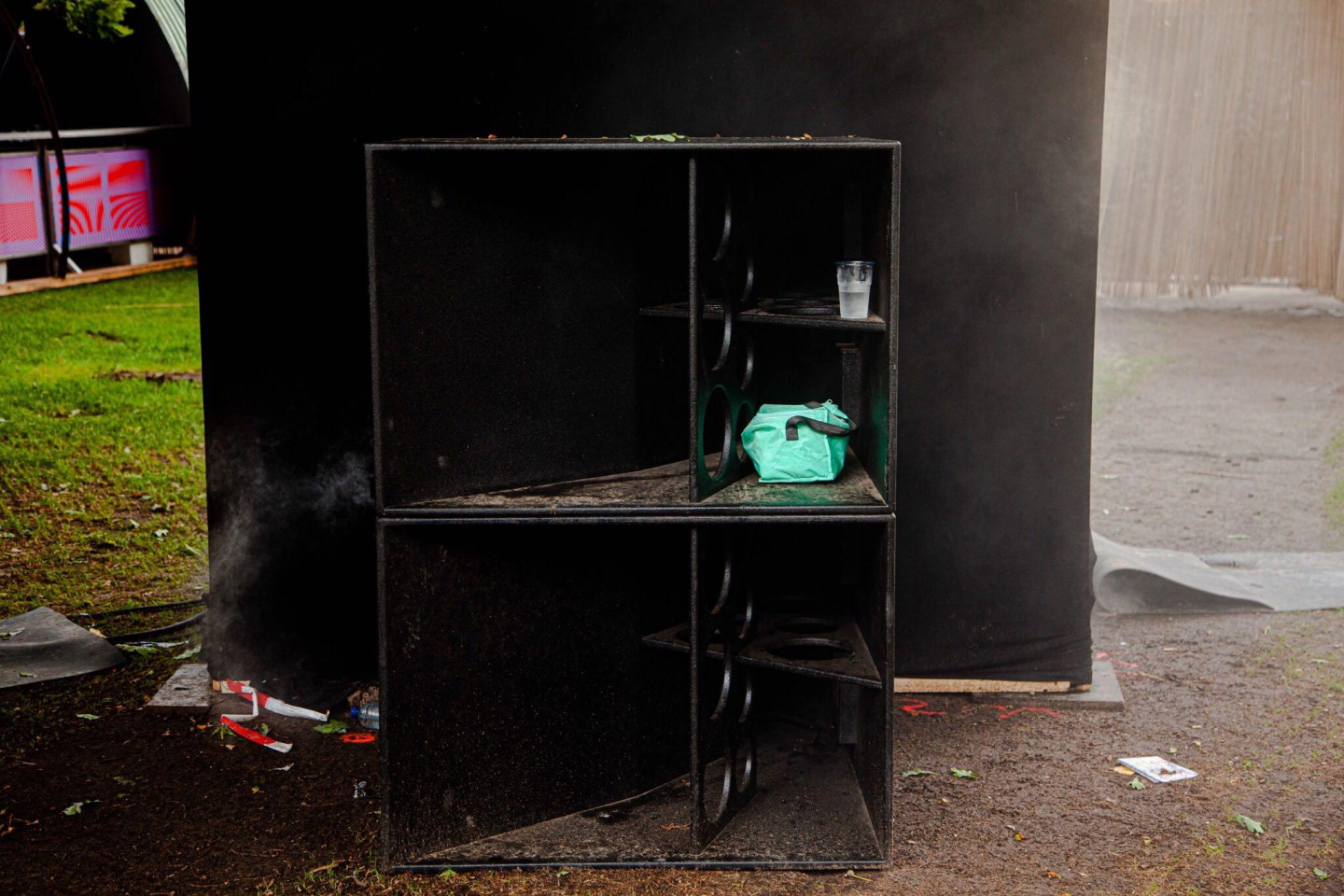 Saturday 3 August - 14:53
Mala at the Selectors stage earlier
You simply do not see this regularly: Mala on warm-up duty? Yes, it's true. The Greenhouse is getting a dose of serious vibrations right about now.
Saturday 3 August - 14:50
Adiel taking the UFO to hazy depths
Rome's Adiel is a DJ taking you in the deep — whether that's with her hypnotic DJ sets or her Danza Tribale label. After collaborating with Donato Dozzy earlier, Hypnotik wrote a feature on her earlier this year
Read it at their website.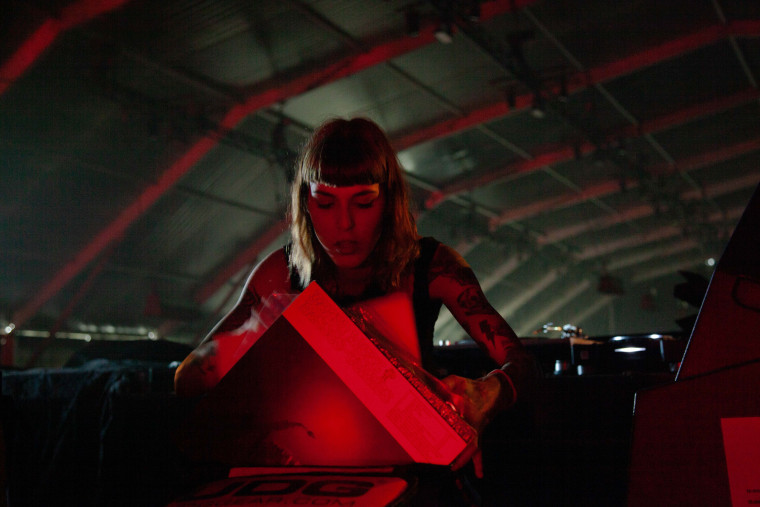 Saturday 3 August - 14:38
No holds barred as Afrodeutsche opens the UFO II
Here's a taste of what flew by.
Saturday 3 August - 14:32
DJ Spinna proves a great fit for our Main stage
Steaming us into the day with a warm palette of tracks, we're already looking forward for his set at Shelter tonight.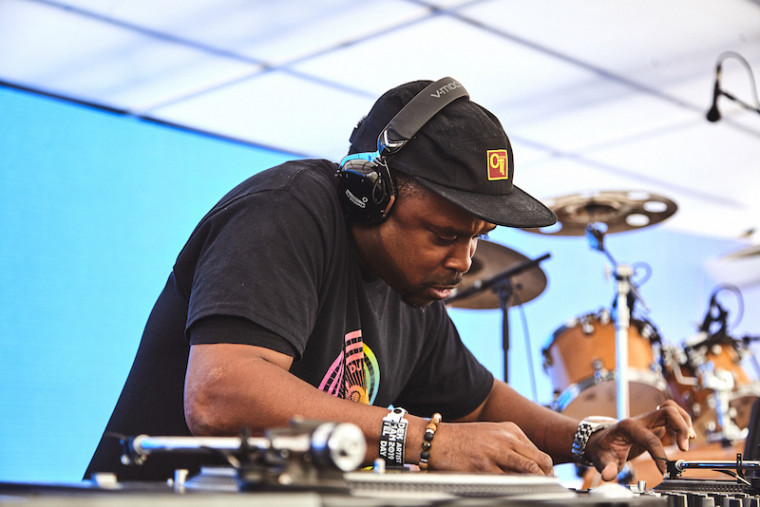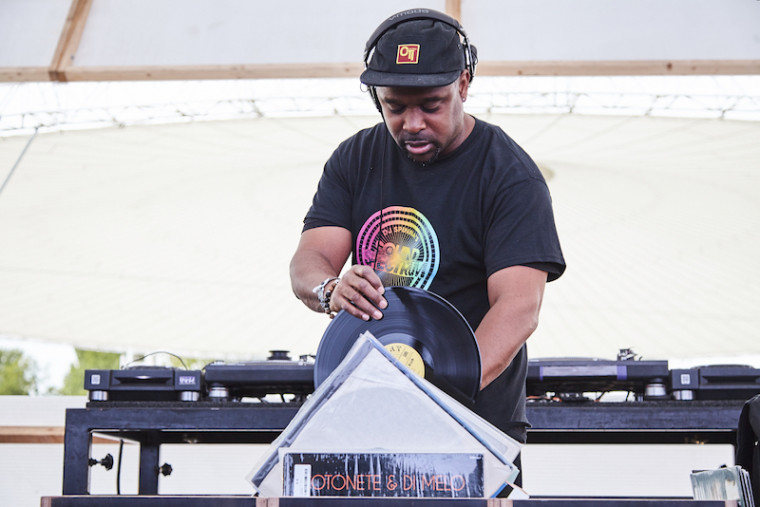 Saturday 3 August - 14:23
Lipelis getting the groove on at the Selectors
No genre is safe for the omnivore Lipelis. He pulls the curtains open on the Selector stage with this.....
Listen to his set at last year's Lente Kabinet here:
Saturday 3 August - 14:17
Mala is in session, opening with half an our of roots dub and reggae at the Greenhouse
GS: Continuing Dekmantel's longstanding tradition of giving stars from Jah Shaka to Nina Kraviz the warm-up slot, bassweight meditator Mala has three hours to get the Greenhouse up and running. Flanked by ferns, offering drinks to the trickle of early rising dancers and smiling like a man who relishes the opportunity, this one is set to be a lot of fun.

Mala opened with half an our of roots dub and reggae at the Greenhouse. After that, he grabbed the mic and told the audience "I don't usually play this, but I just really wanted to play these dubplates".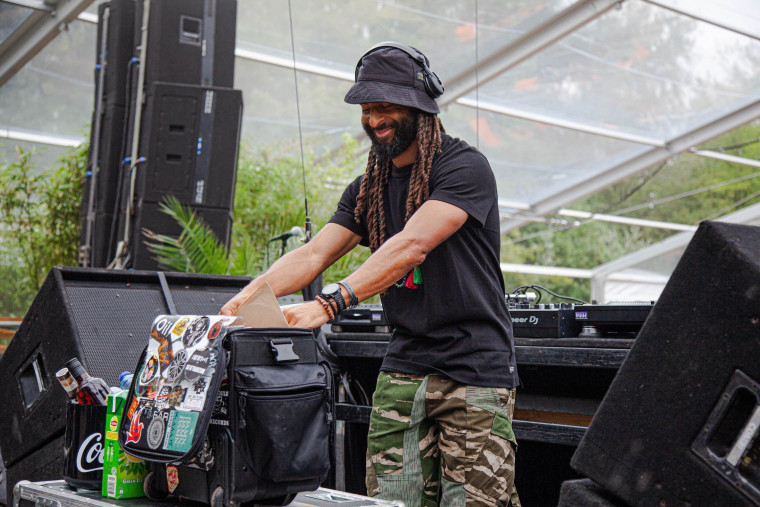 Saturday 3 August - 13:40
Opening right now
The gates have opened, find this flock of artists on the controls for the opening sets right now: DJ Spinna (photo by Donutsmagazine.com), Adiel, Afrodeutsche, Mala, Lipelis and Haron (photo by BAKK). Come early.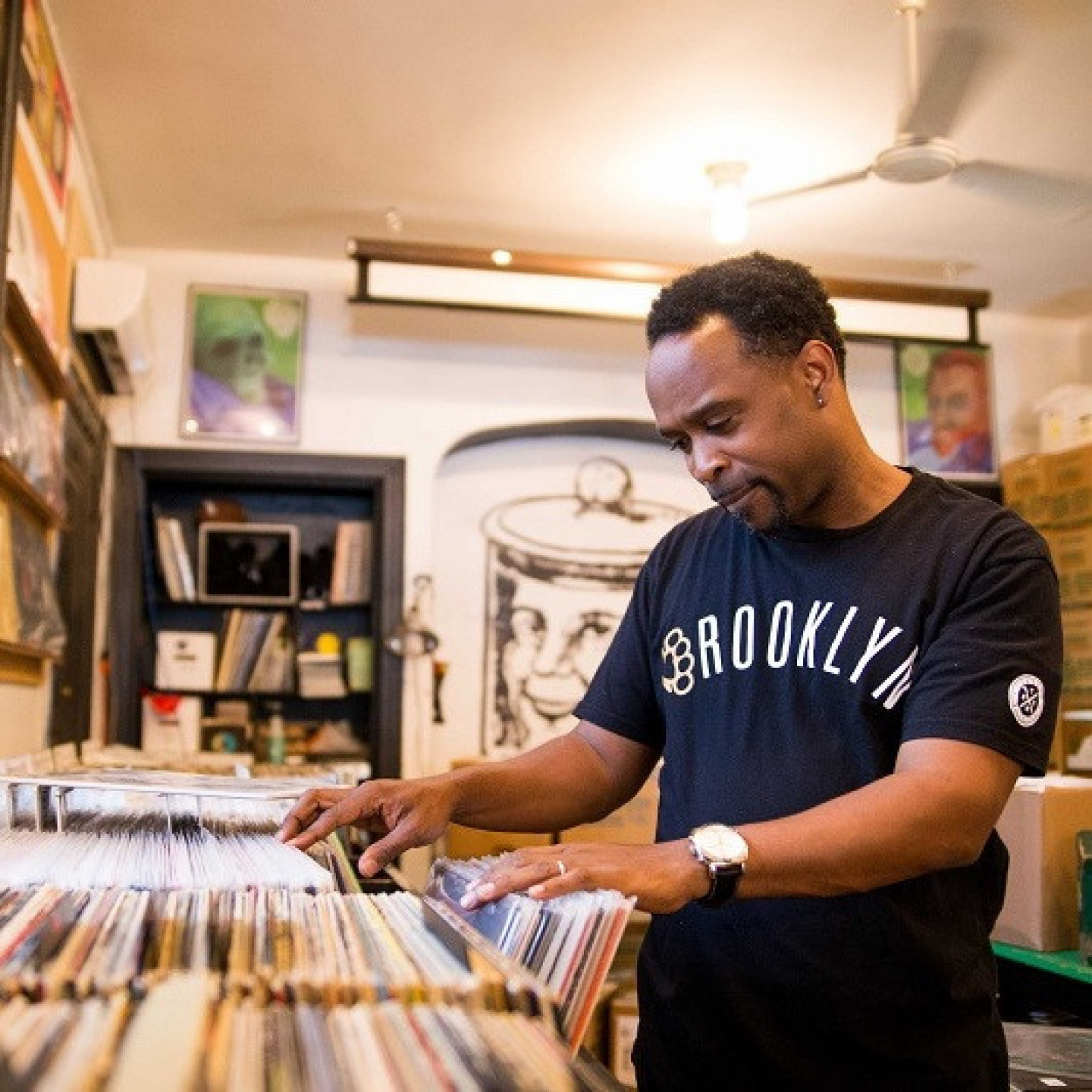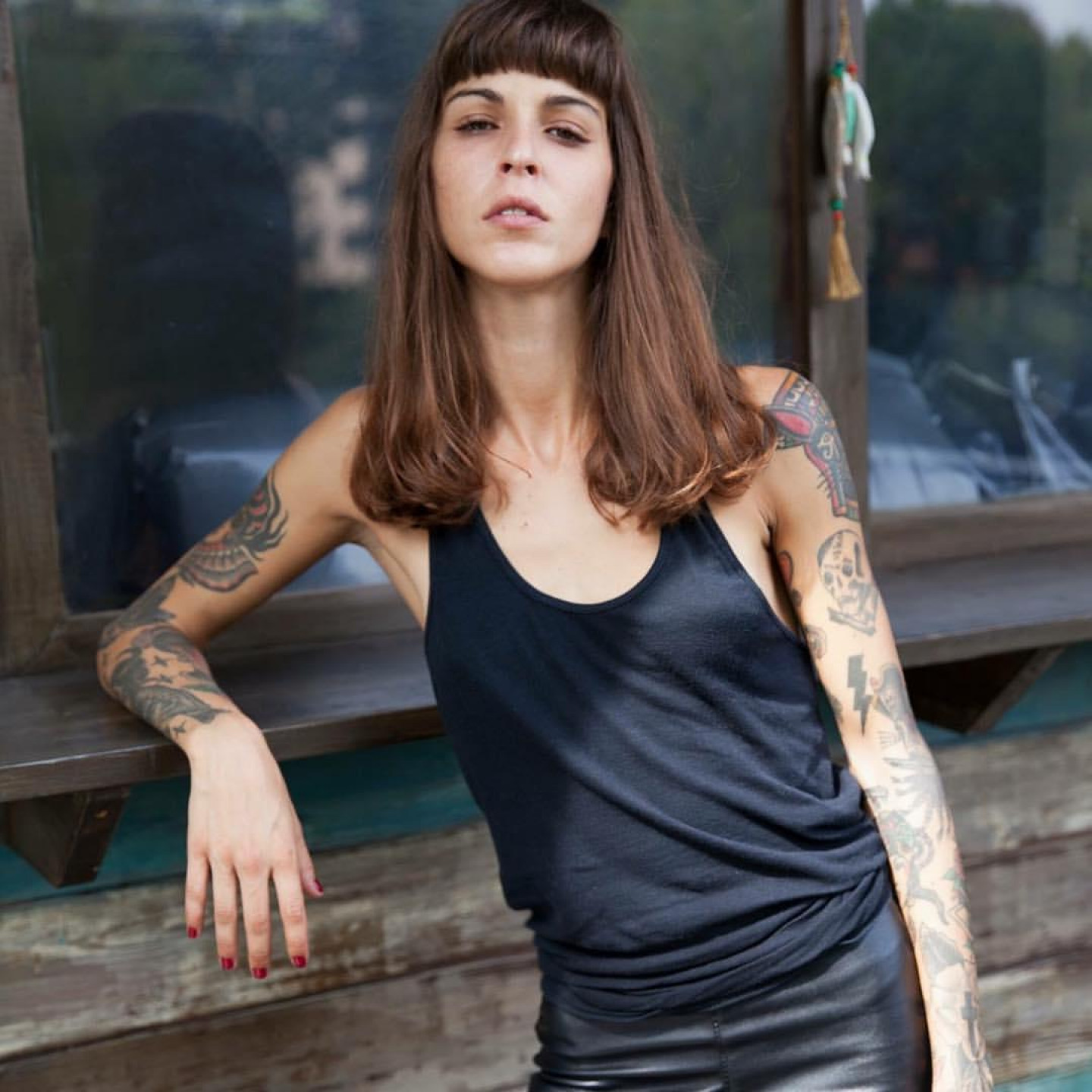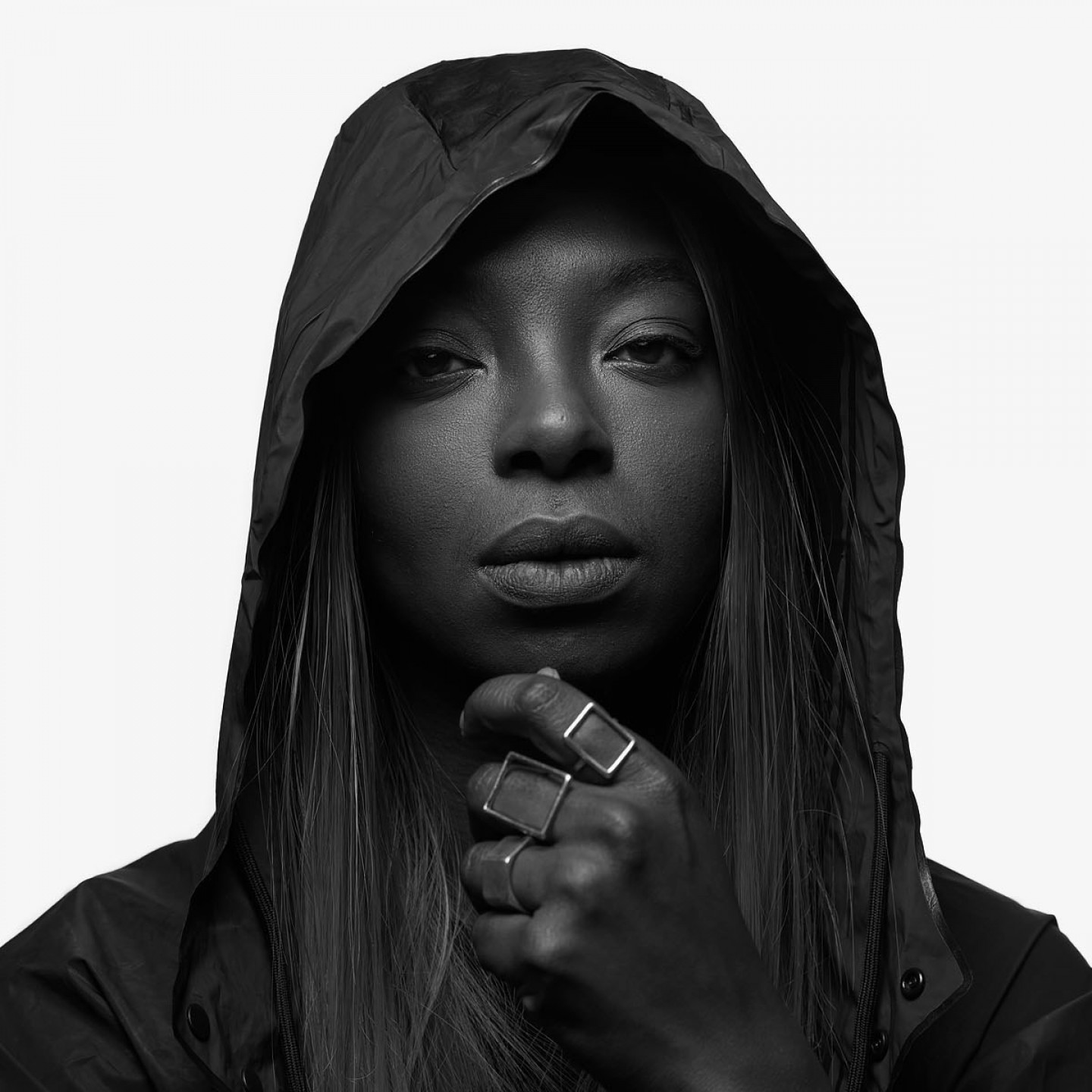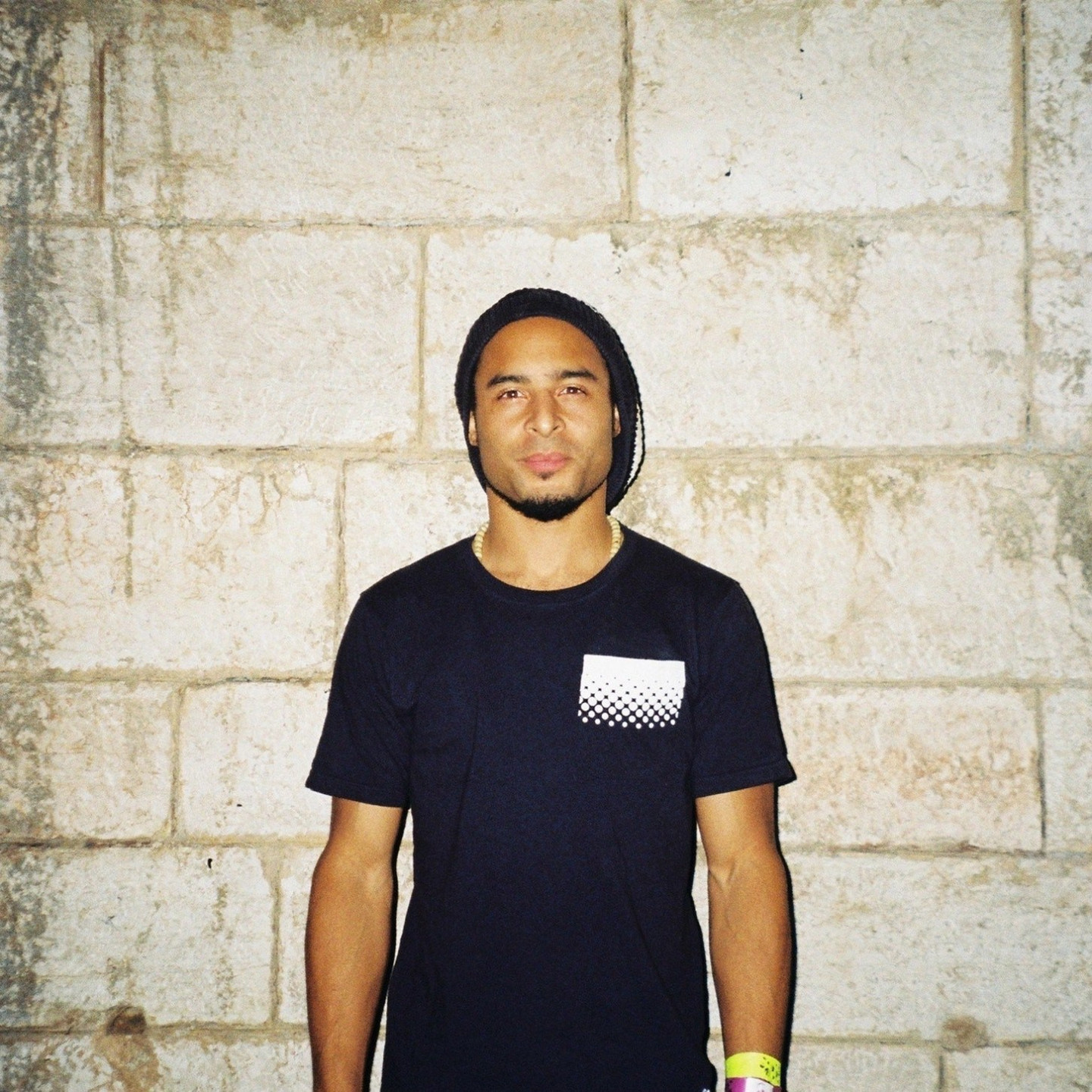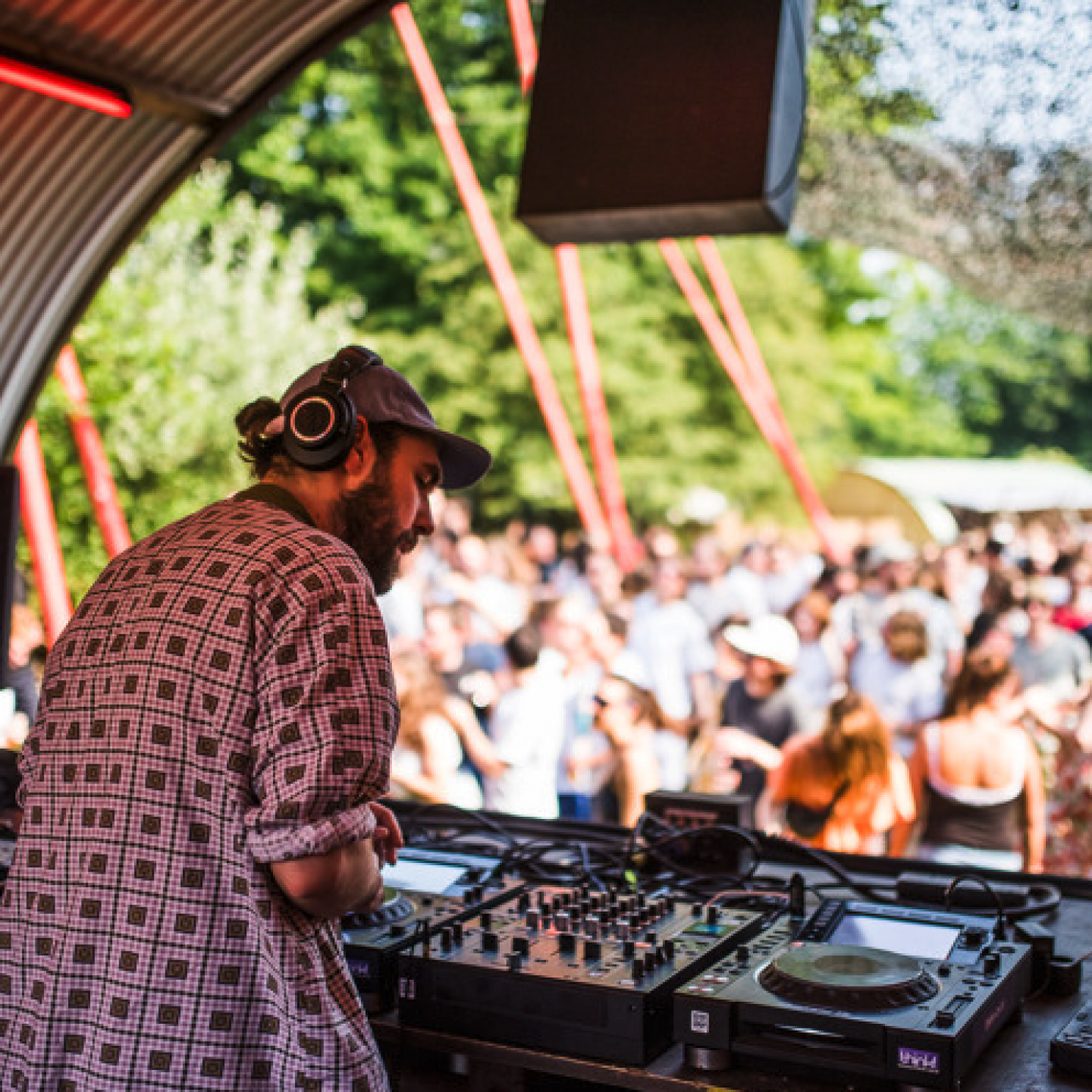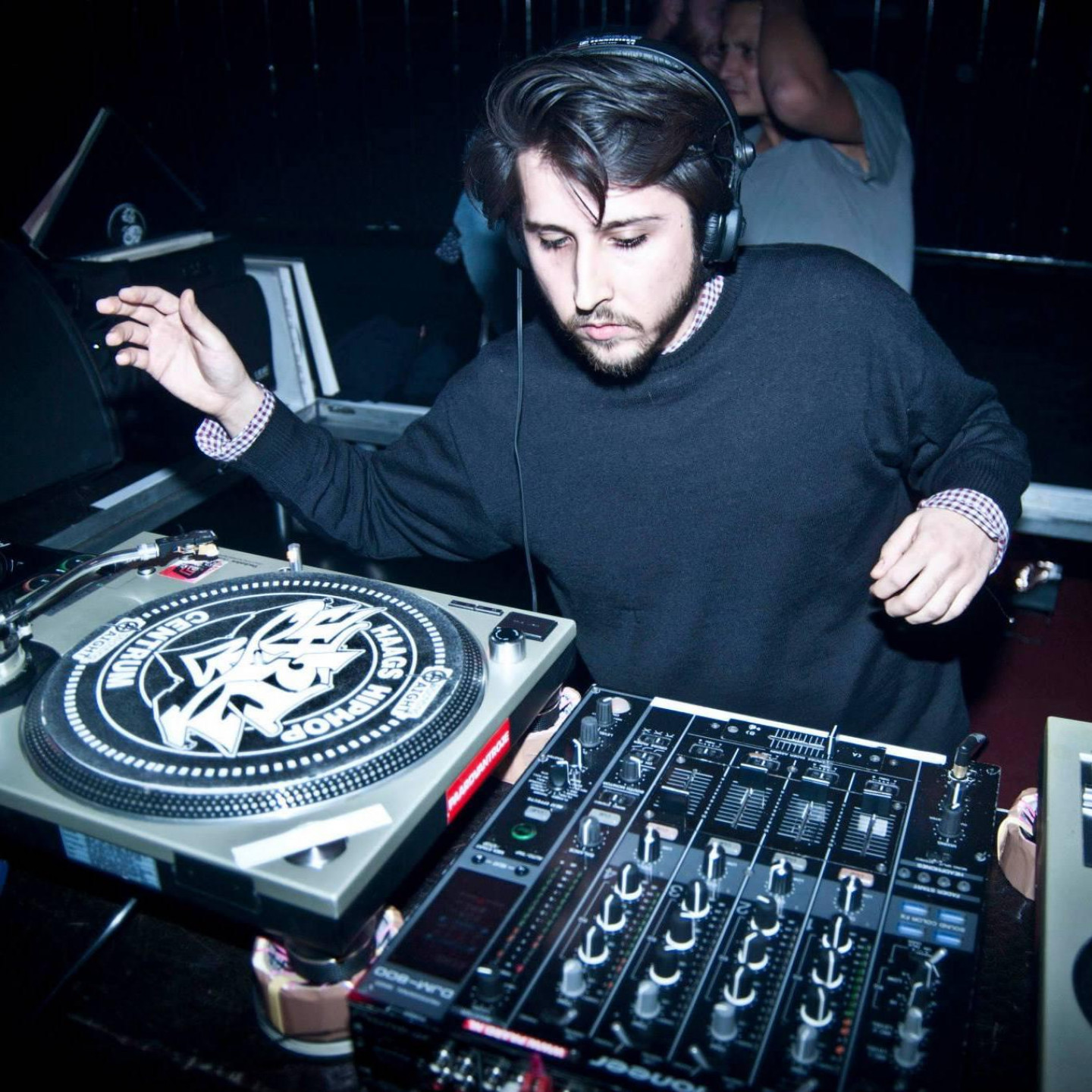 Saturday 3 August - 13:21
Following up on yesterday's video of Lucy's line check...
Lucy and Rrose together as Lotus Eater at our UFO stage.
Saturday 3 August - 13:02
Day 4 is lifting off
Doors are open for Saturday of Dekmantel Festival 2019 - who will you be seeing today?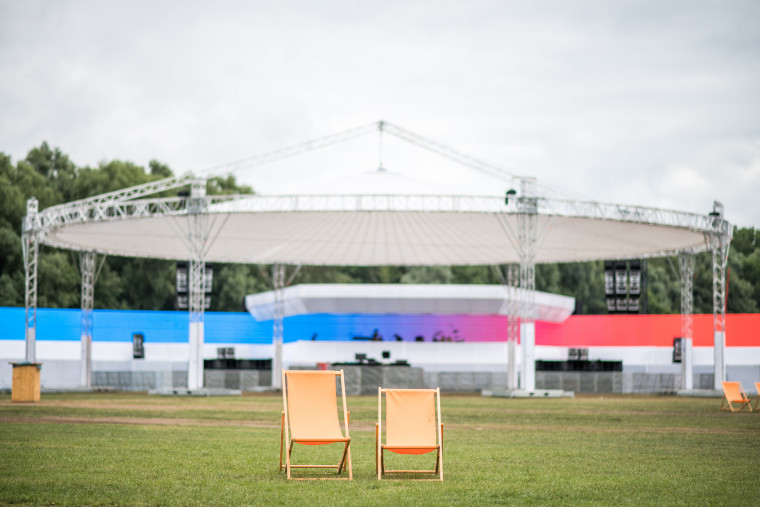 Saturday 3 August - 12:32
Identified Patient at the UFO II yesterday
GS captured this video of Identified Patient at the UFO II on Day 3. A local talent on his way to immortality.
Saturday 3 August - 12:13
Alert! There has been a double UFO sighting over Amsterdam
Ben UFO in the UFO, with Blawan by his side for the ride 🛸🛸
Saturday 3 August - 12:12
Here's what went down yesterday
Our first day at the Amsterdamse Bos was a good one to us.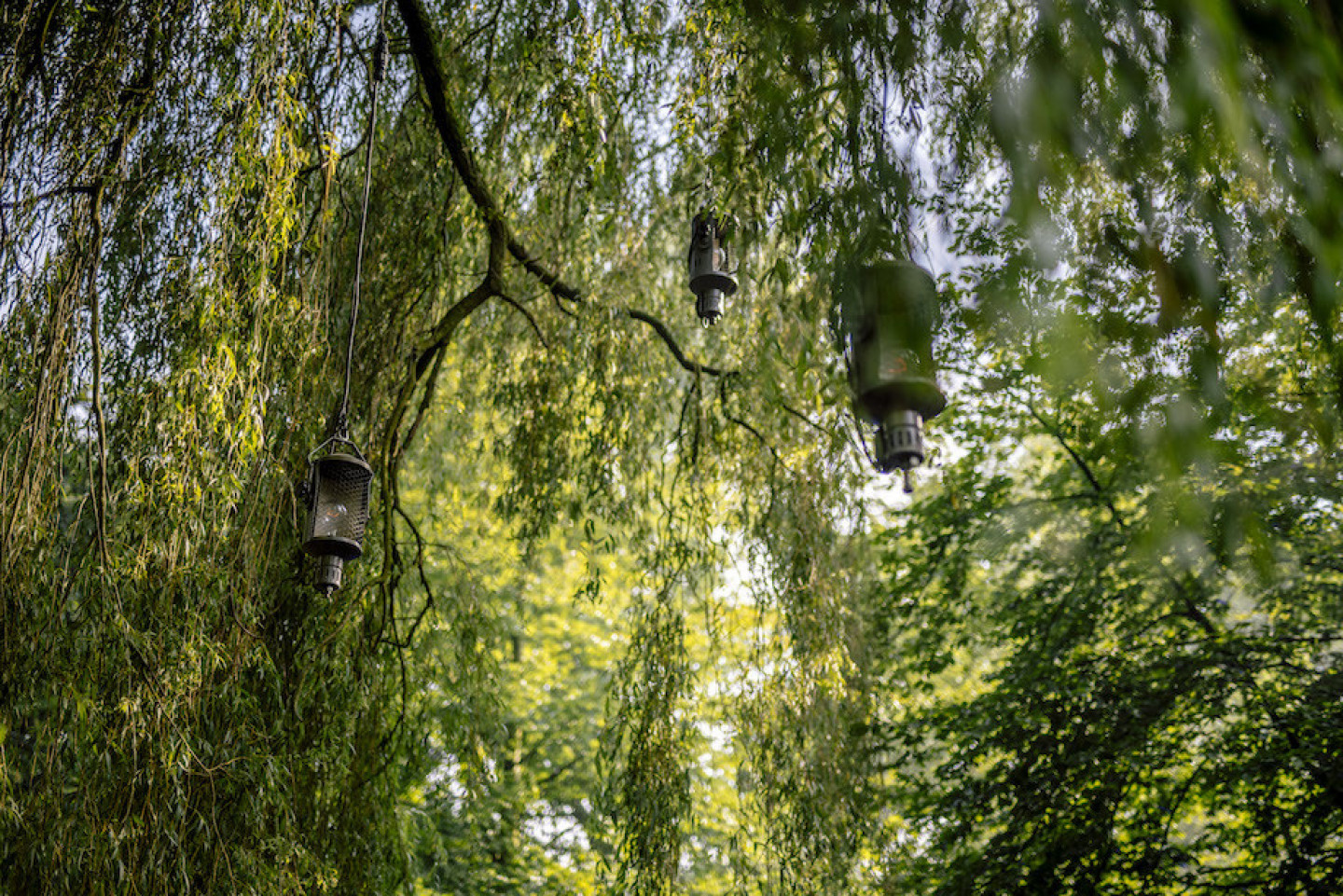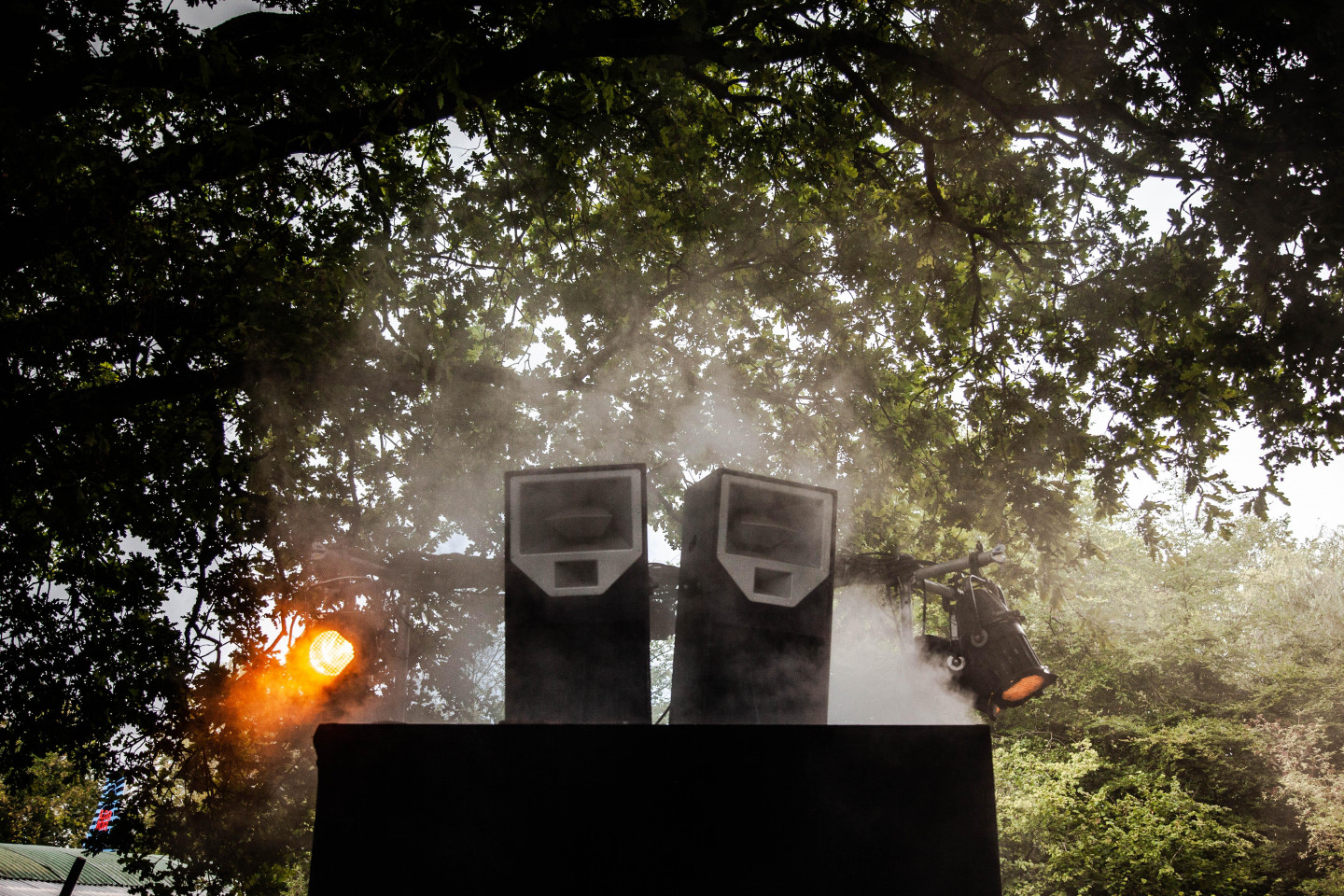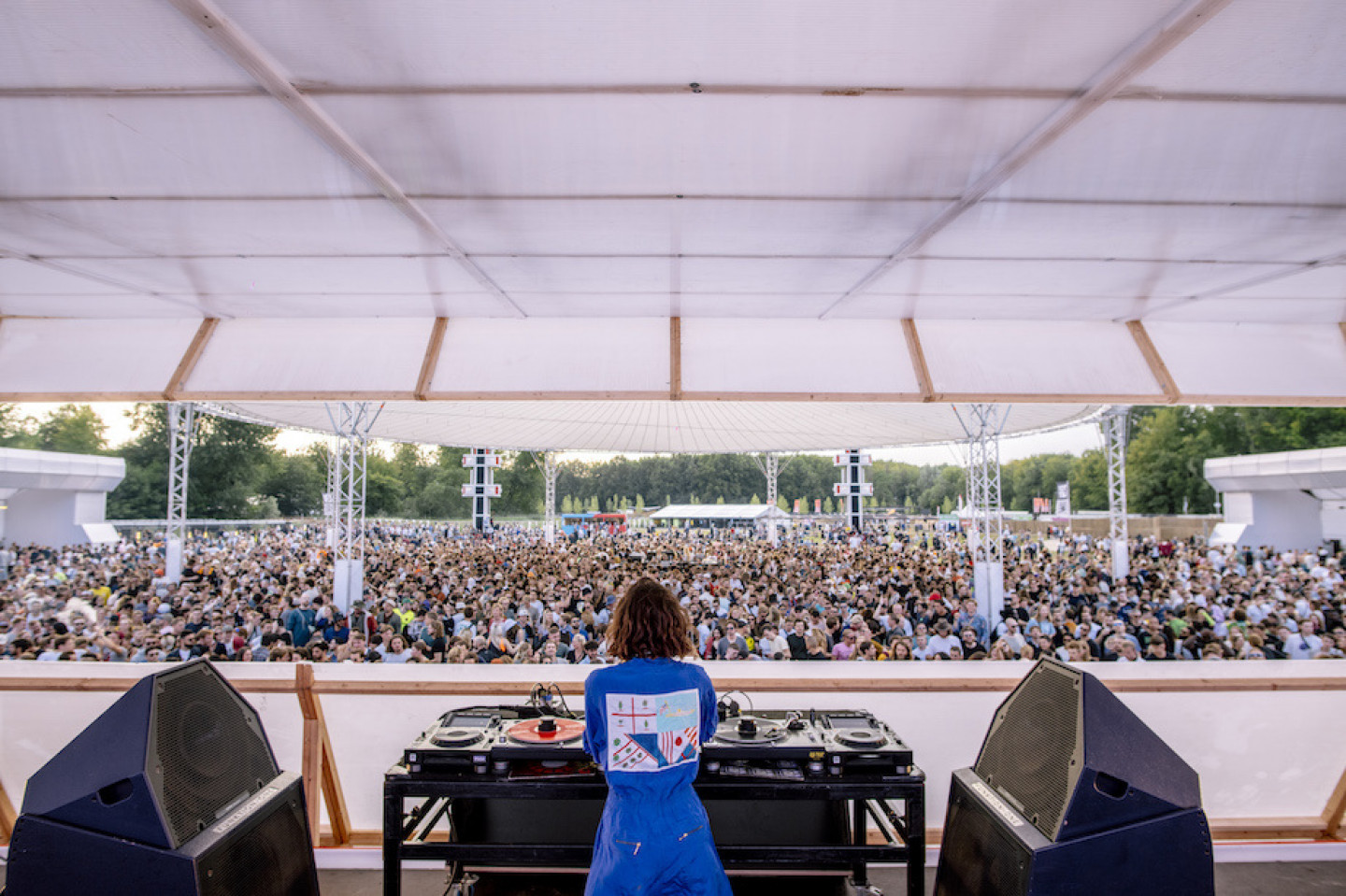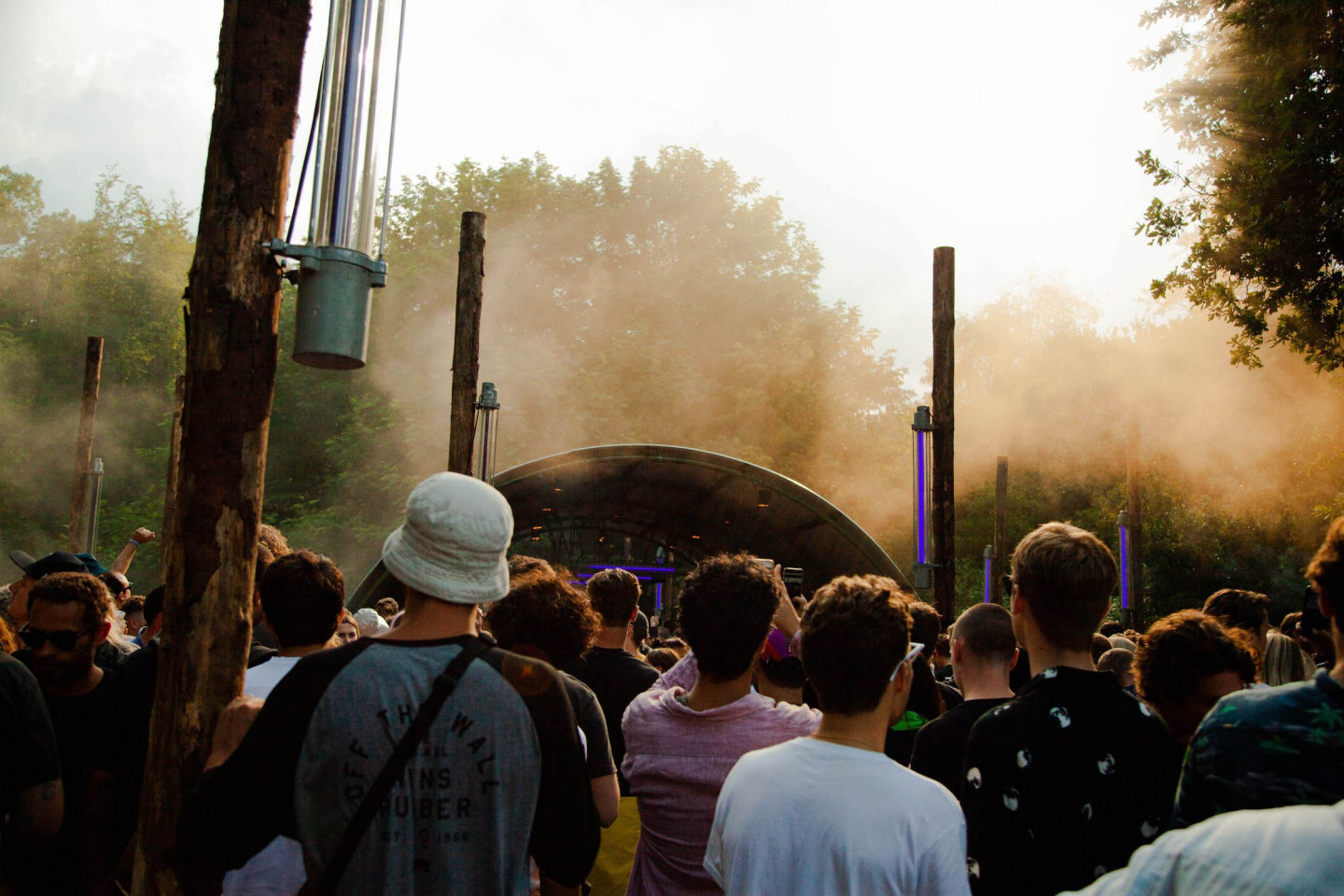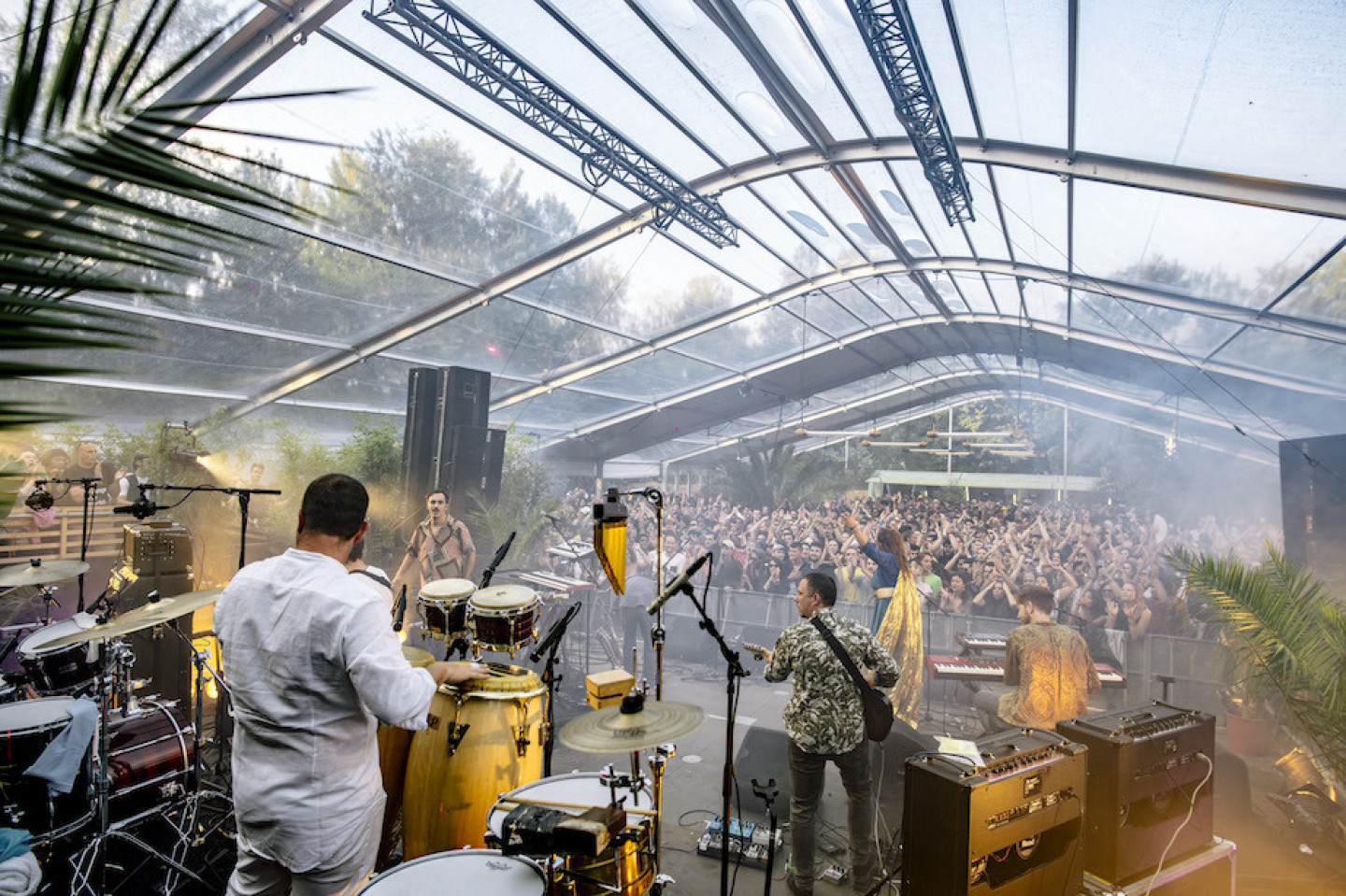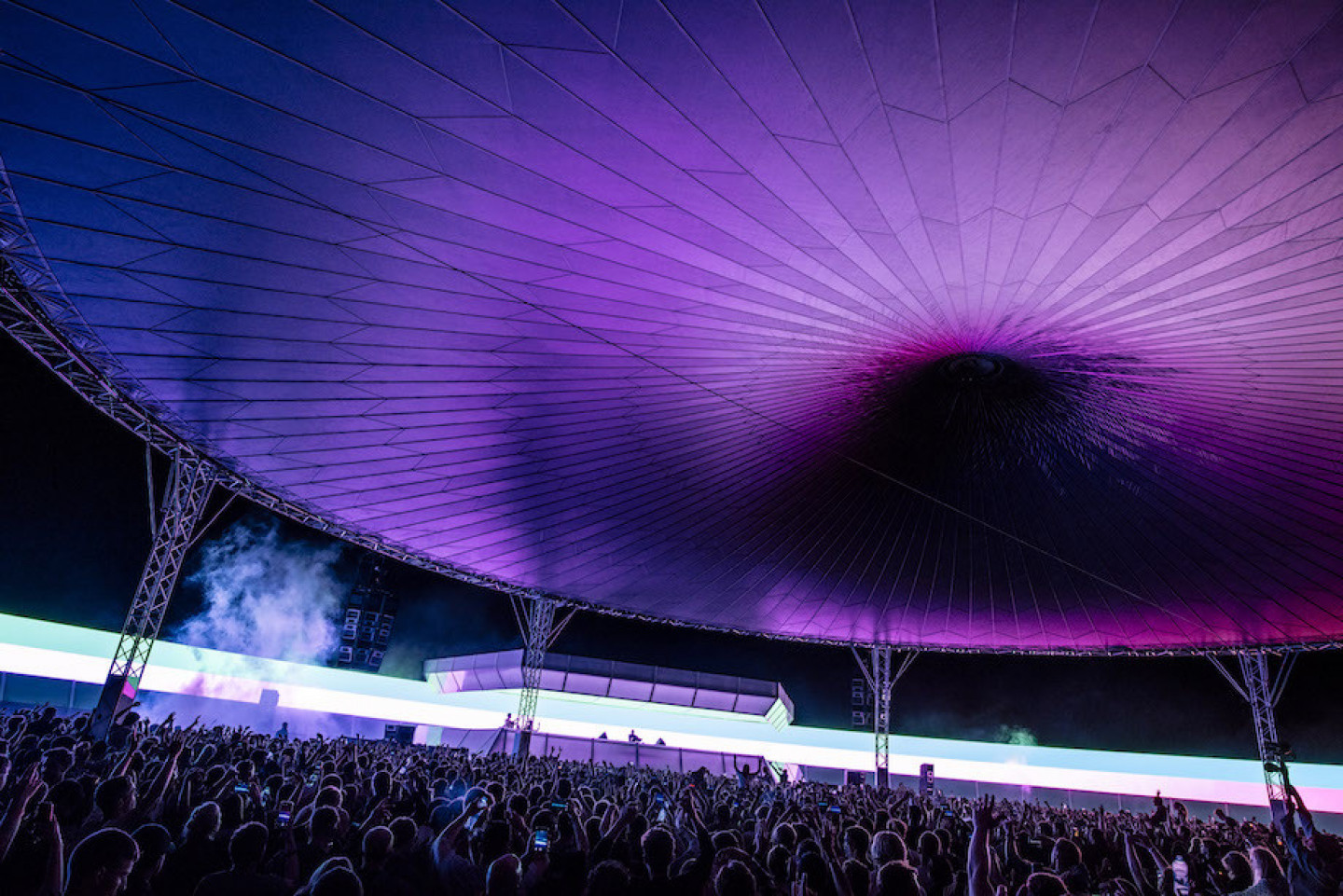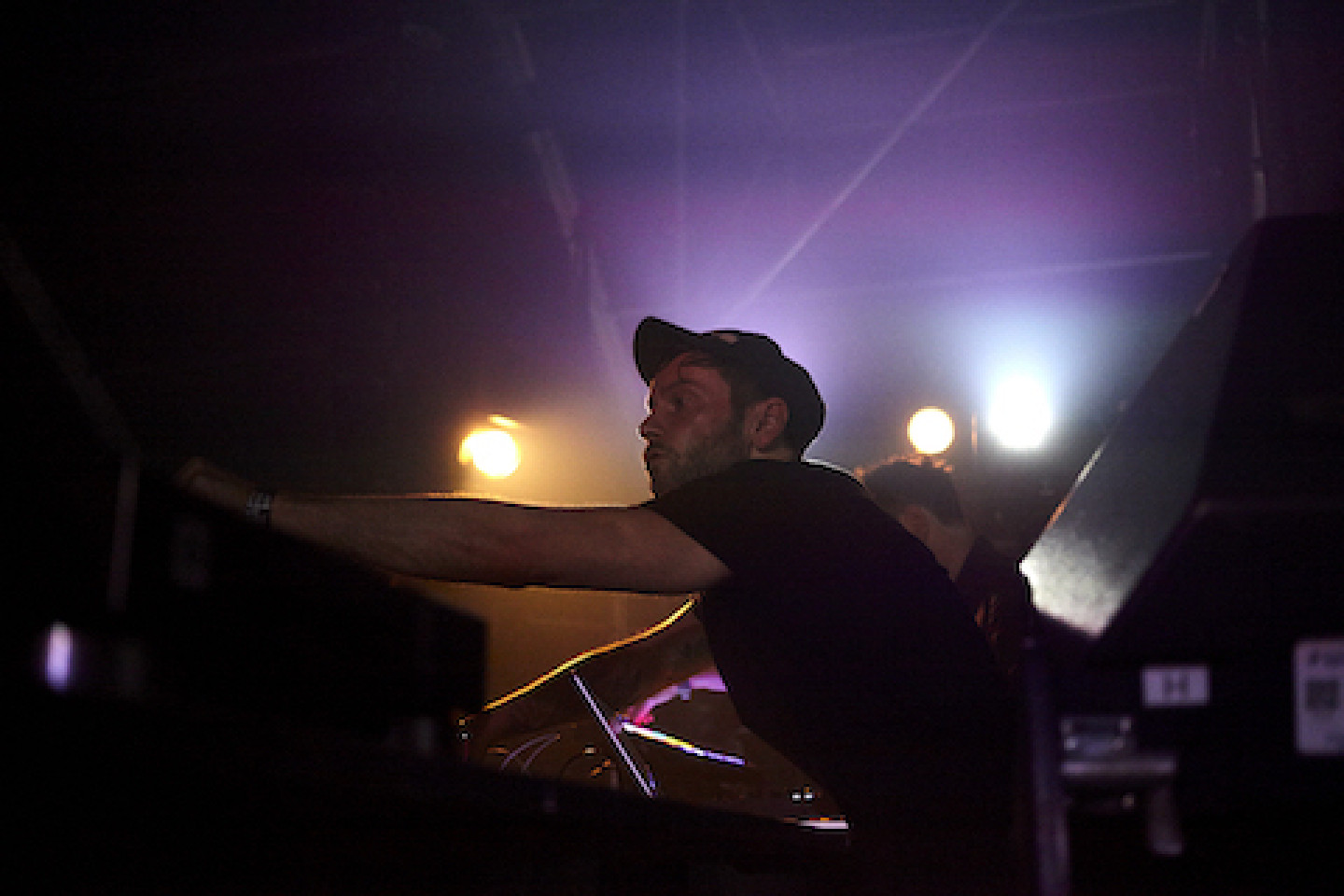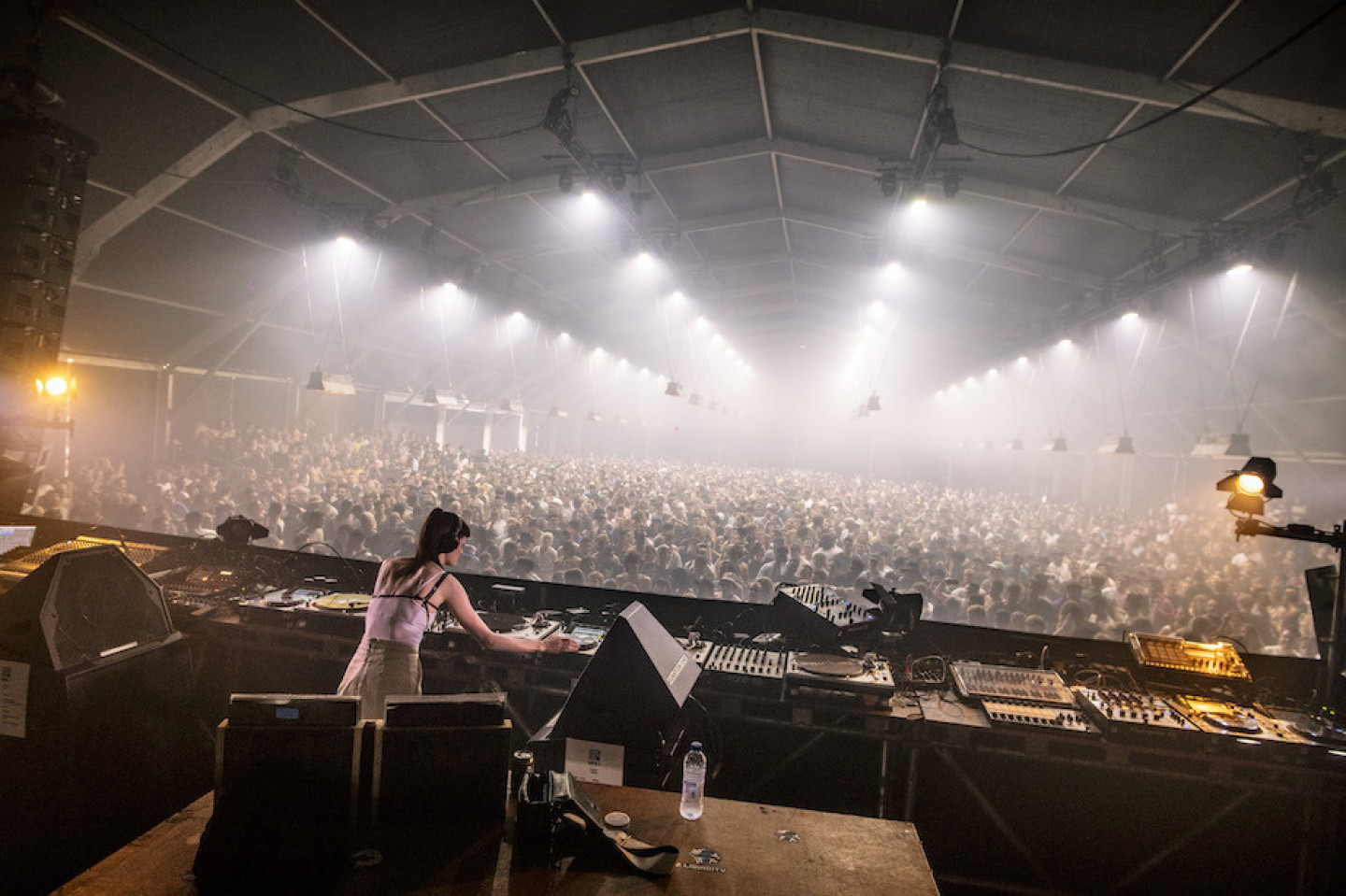 Saturday 3 August - 11:57
Day 4 is on the doorstep, what are we looking forward to?
After our Wednesday concerts, the Thursday Program and yesterday's first day in the forest, Dekmantel Festival is now officially at full speed.

Today sees us diving deeper into the Amsterdamse Bos, featuring a string of acts of which we foster high expectations. Mala, Kamaal Williams, Equiknoxx ft. Sanique Marie and the Empire Line are among those marked down on our list.